OTTAWA — Law enforcement agencies should try to see if they can charge convicted Air India bomb maker Inderjit Singh Reyat with any new offences so he can be potentially sent back to prison, a Conservative MP says.
Erin O'Toole, the critic for public safety, told The Huffington Post Canada on Tuesday that laying new charges would be one way to keep Reyat — the only person convicted for the 1985 Air India bombing that killed 331 people in Canada's worst terrorist attack — off the streets.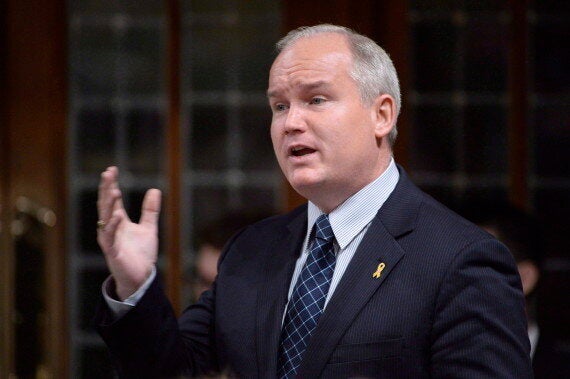 Tory MP Erin O'Toole says law enforcement agencies should consider new charges against Inderjit Singh Reyat that could potentially send him back to prison. (Photo: Adrian Wyld/Canadian Press)
Reyat was released on parole Wednesday. The National Parole Board had no choice but to let him leave prison after he served two-thirds of his nine-year sentence for perjury. It was a statutory release.
"If he committed a number of offences that he wasn't charged with at the time, this is what law enforcement should be looking at, even his protection of certain officials or certain people involved is that inherently a crime," O'Toole told HuffPost. "Is there another way that this could be looked at? This is what the government needs to look at."
'You can't just keep trying' to charge someone, expert says
Several criminologists, however, told HuffPost, this is nearly impossible to do.
"You can't charge someone for something that they have been convicted of and served sentence [for], or acquitted of. You can't just keep trying," University of British Columbia law professor Isabel Grant said. "There are protections in the Charter of Rights and Freedoms that say once someone is finally acquitted, you can't come back and charge them again."
But Grant hypothesized that it might be possible to charge him with the killing some of the victims.
"There is no limitation on charging someone with the lives of the people who died in the flight, but do they really want to retry Air India? It didn't work out well the last time they did that."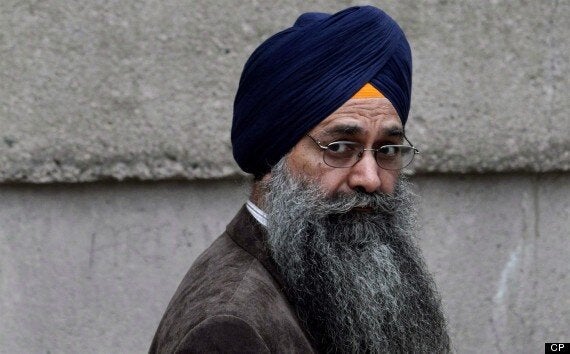 Inderjit Singh Reyat, seen in an undated photo, was released on parole this week. (Photo: Canadian Press)
Reyat, a Sikh extremist, had previously served 15 years in prison for manslaughter — he had made the bombs that were placed into suitcases on the airplanes, including on Air India's flight 182.
While Reyat struck a deal with the Crown, he refused to point the finger at his two other accused conspirators, Ripudaman Singh Malik and Ajaib Singh Bagri. Subsequently, they were acquitted. He was sent back to prison for perjury after telling the court flat-out lies to protect other people involved.
For the next two years, Reyat will be living at a halfway house with numerous conditions laid out for his release:
Not to associate with any person he knows or has reason to believe is involved in criminal activity, extremist views or political activity.
Not to participate in any political activities for any organization.
No direct or indirect contact with any member of the victims' families.
Not to possess any components that could be used to build an explosive device.
Immediately report all contacts with males with whom he associated to his parole supervisor.
Participate in counselling with a mental health professional to be arranged by
the parole supervisor to address violence, empathy and cognitive distortions.
Not to access or possess any extremist propaganda.
But O'Toole said he worries that Reyat will just "reintegrate" over time with the same circle of acquaintances from before he went to prison.
"This is someone that knows all the parties involved, and many of whom are likely still in the Greater Vancouver Area…. We're very concerned about that."
The Conservative MP suggested that, at the very least, the government should ensure that intelligence agencies keep close tabs on him.
"This is what intelligence does. There are people who haven't been charged with crimes that can be under observations."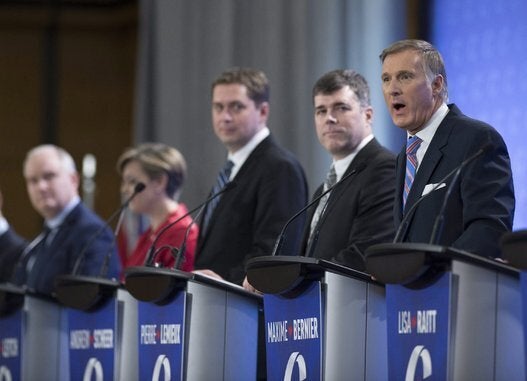 Conservative Leadership Candidates