A Conservative leadership candidate is publicly pledging not to personally attack his rivals, even while conceding the strategy could cost him headlines.
Erin O'Toole made the commitment in a release Monday that called for Tories to stay united in what he hopes will be a contest of ideas.
"This is an opportunity to assess the character of the candidates. We cannot allow ourselves to attack fellow Conservatives who advance those ideas and policies," he said.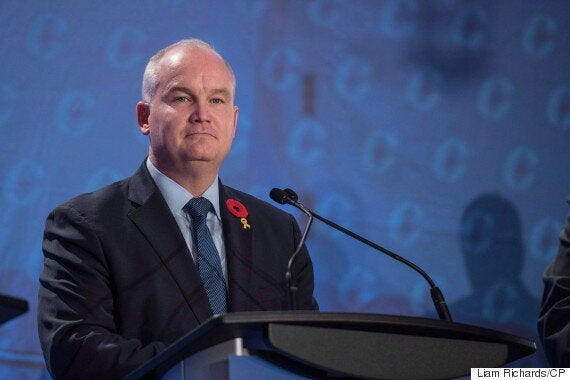 "It's tempting to succumb to personal attacks in an environment where the loudest and most outrageous statements win the most attention."
But when Tories attack each other, he said, the only winners are Prime Minister Justin Trudeau, Alberta Premier Rachel Notley, and Ontario Premier Kathleen Wynne.
In a subtle boast, O'Toole said the "21 current and former members of caucus" backing him expect a vigorous discussion about smaller government, security, and fiscal policy."
"It's tempting to succumb to personal attacks in an environment where the loudest and most outrageous statements win the most attention."
"You can expect me to continue to respectfully and vigorously disagree with policy proposals that could weaken our national defence, restrict trade, diminish our support for veterans, or harm the economy through higher taxes," he said.
"But I will not engage in personal attacks on fellow Conservatives."
The release is reminiscent of former U.S. president Ronald Reagan's "11th Commandment" that Republicans "shalt not speak ill of any fellow Republican."
O'Toole, a former military officer and veterans affairs minister, sparked some buzz last month by calling out likely leadership candidate Kevin O'Leary for saying there was "nothing proud about being a warrior."
That quote now appears on a website launched by rival Lisa Raitt last week — StopKevinOLeary.com.
At a press conference in Ottawa, Raitt slammed both O'Leary and MP Kellie Leitch as disastrous options for the Tory leadership. Though Raitt accused Leitch of pinning Canada's problems on immigrants, her guns were mostly trained on O'Leary — who isn't even in the race yet.
"Kevin O'Leary and Kellie Leitch are both taking lessons from what we saw in the U.S. election and embracing a style of negative, irresponsible populism," she said. "Unfortunately for them, we are not Americans and neither of them are president-elect Donald Trump."
Raitt's gambit led fellow candidate Maxime Bernier to tweet that he was "not afraid" of O'Leary joining the contest.
Tory MP Michelle Rempel also took to Twitter at the time to say "Liberals and Trudeau love it when we snipe at each other."
With 13 candidates in the race to replace Stephen Harper, the more aggressive candidates have often generated the most buzz. Leitch is, perhaps, the prime example.
Her share of media coverage began climbing after she said she wanted to screen immigrants and visitors for so-called anti-Canadian values, and she frequently bashes her opponents as "out-of-touch elites" in incendiary press releases.
"We know that drama drives ratings, that those outside of our party will do everything they can to separate us into separate camps," Ambrose said at the time. "Friends, our party has been there before, a long, long time ago, and we have no intention of going back there."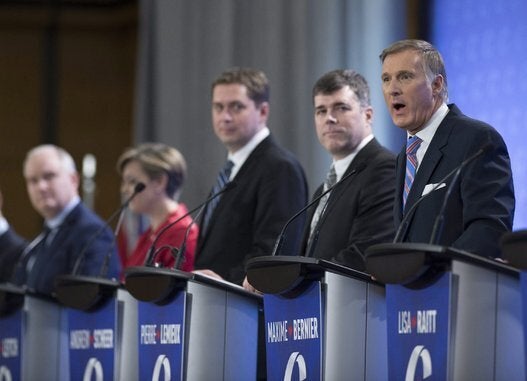 Conservative Leadership Candidates