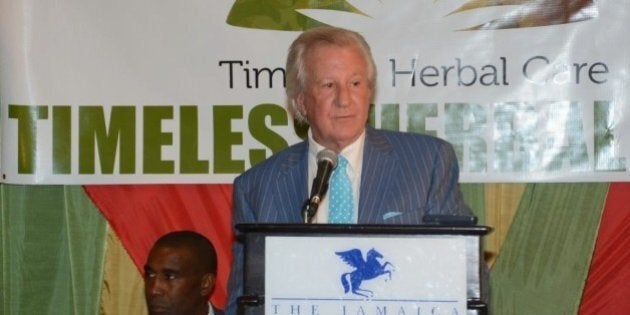 Jamaica is about to legalize marijuana, and Ernie Eves, a former Progressive Conservative premier of Ontario, is loudly cheering the move.
That's because Eves — who led Ontario for a year, from 2002 to 2003, after the departure of Mike Harris — chairs Timeless Herbal Care, a Jamaican medical marijuana company with strong ties to Canada.
Jamaica, long known as a country where the locals like to light one up, "is now uniquely positioned to become the medical marijuana hub for the world," Eves said in a statement issued by the company.
Marijuana farming has long been a lucrative source of cash for some Jamaican farmers despite its illegal status in the country.
Betty also has a Canadian connection: He's a graduate of Toronto's Osgoode Hall Law School and worked as a prosecutor for the federal Department of Justice.
The Jamaican bill appears to be a full-on decriminalization and legalization: The country is eliminating criminal penalties for possession and setting up a Cannabis Licensing Authority, though unlicensed export of marijuana will continue to be illegal.
Part of the hope for companies like Timeless Herbal Care is that they will be able to export Jamaican-produced pot to places that allow medical marijuana, like Canada.
That's the case for Guelph, Ont.-based MedCann Access, which, like Timeless Herbal, hopes to bring Jamaican weed to Canada.
"The Jamaican brand is synonymous with reggae, is synonymous with Bob Marley," he said.
But companies like MedCann and Timeless Herbal may find that bringing Jamaican weed to Canadian medical marijuana users could pose serious obstacles.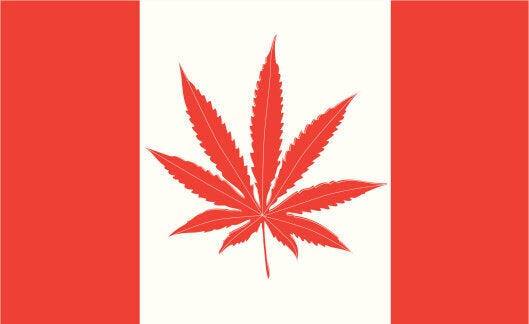 Which Province Smokes The Most Pot?
Popular in the Community