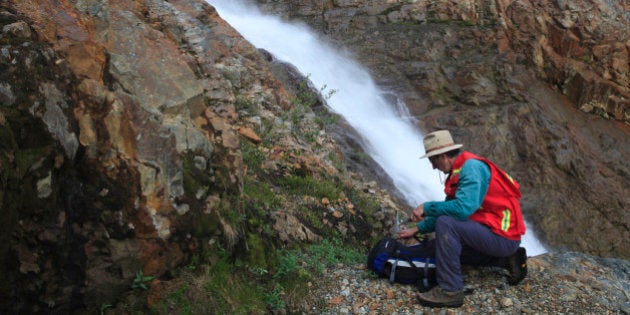 Politics has "undermined" science in Canada and it's time voters make it an election issue, an Ottawa group urges.
Evidence for Democracy (E4D), a non-profit organization that advocates on behalf of the scientific community, has created a website that calls out the federal government for actions the group says have sabotaged Canadian progress and prosperity.
"We're really trying to get across the sort of idea that science and government making smart, informed decisions is part of what made Canada such a great country," the group's executive director Dr. Katie Gibbs said in an interview with The Huffington Post Canada.
Launched days before Sunday's writ drop, True North Smart + Free centralizes records of research funding cuts and instances of scientific censorship.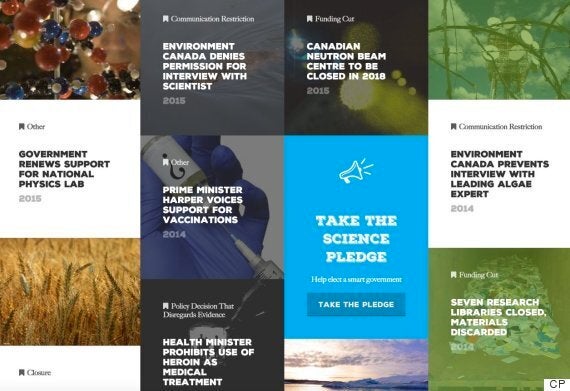 Screengrab of the new True North Smart + Free website.
Gibbs co-founded E4D three years ago after a series of national "Death of Evidence" rallies brought public attention to the "muzzling" of government scientists.
"I think most people don't understand that science underpins most of the issues that we do end up discussing. You know, things like economic policies, social policies, the environment," the former Environment Canada research consultant said.
"Science and research is so essential for making good decisions on all of these issues."
The closure of seven research libraries and an internal government memo accusing an oil sands researcher of "bias" are among cases the website highlights.
Visitors to the website are asked to take the "science pledge" — a non-binding declaration condemning "restrictive rules," promising support for actions that champion a transparent, evidence-based political system that serves in the public interest.
A long list of names shows federal candidates among those who have taken the pledge, including Liberal MP Marc Garneau, NDP MPs Paul Dewar and Kennedy Stewart, and Green Party Leader Elizabeth May.
Gibbs has been involved with past Green Party campaigns during and after the 2011 election.
When asked why the issue is significant, she explained there's more to the campaigns than election-time politicking — it's about the public's right to having policies shaped by scientific evidence, not just politics.
"It's more of a concern about the state of our democracy. Especially when you look at the muzzling of scientists issue. That's not just a science issue," she said on the topic of what keeps her stirring at night.
"Having freedom of speech, having an informed electorate. It's really that erosion of democracy that keeps me up at night the most."
Scientific Freedoms And 'Long-Term Prosperity'
In 2013, hundreds of scientists made their way to Parliament Hill to protest the muzzling of their peers and cuts made to research funding.
"As a commentary on the state of affairs, when people like me start showing up wearing their lab coats having come from their laboratories, things are pretty bleak," University of Ottawa professor Jeremy Kerr said to the crowd at the time.
Scientists had gathered to call out tightly reinforced government polices barring free communication between media and federal scientists without the involvement of department media officials.
Then-minister of science and technology Greg Rickford responded to the furor at the time with a statement.
"Our government is committed to science, technology and innovation and taking ideas to the marketplace," the Conservative MP said. "Canada is ranked number one among G7 countries for its higher education expenditures on research and development."
He added that jobs, economic growth and "long-term prosperity" are the government's aspirations.
Nearly two years after the "Stand Up for Science" protests, federal scientists and the unions representing them are still condemning bottleneck access rules and continued funding cuts.
Ten science-based departments and agencies will have lost $2.6 billion and 7,500 jobs by 2017, according to the Professional institute of the Public Service of Canada.
"Facts shouldn't be denied, they should be talked about. The government has to restore funding to world-class government research programs and facilities, negotiate scientific integrity provisions, and let its scientists do their jobs," said union president Debi Daviau in May.
Last week, news of a successful Canadian-led Ebola vaccine trial offering complete protection from the deadly virus made international headlines. The scientific achievement was heralded as "an extremely promising development" by World Health Organization chief Margaret Chan.
In Canada, a country directly involved in the landmark field trial, comment or reaction of any kind from government scientists proved difficult to get even under extraordinary circumstances, according to CTV's Kevin Newman.
With files from The Canadian Press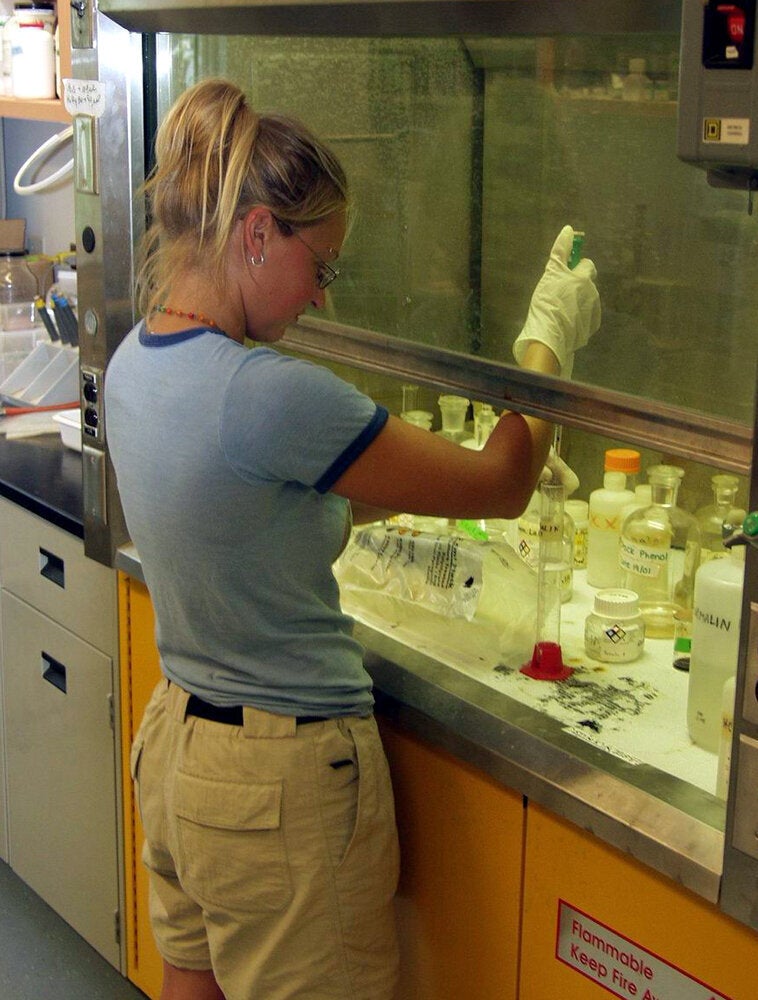 Cuts To Science