In the Australian teen's video, "You're My Inspiration," on her website Let's Be Game Changers, she reveals the great lengths she took to keep skinny for "fitspiration" photos and in return, hits hard against society's standards of beauty.
In the video, she shows an old Instagram photo of herself from when she was 15 or 16 years old, where she is seen sporting black spandex shorts and a hot pink sports bra. In her voiceover, she discusses her conditional view of self-worth and how aesthetics overshadowed her relationship with her health.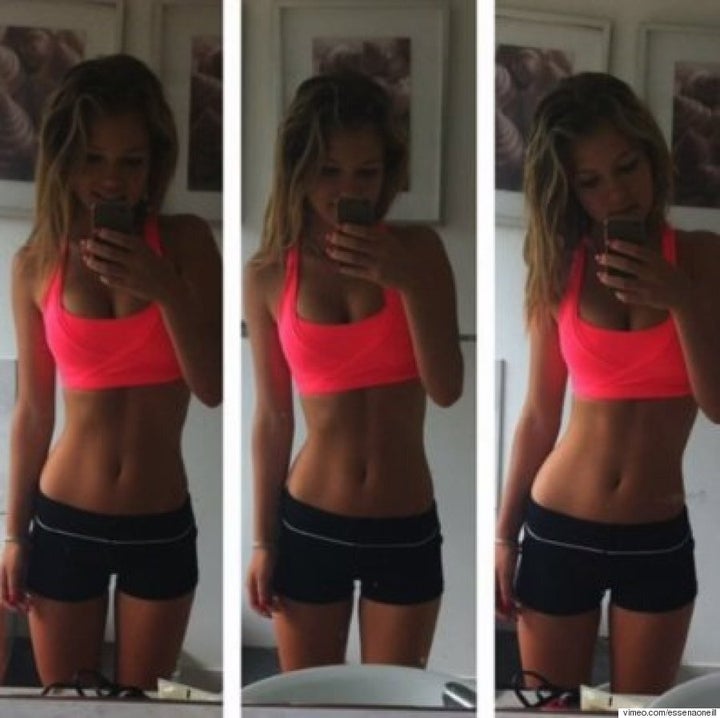 Essena first describes her obsession with fitness models and how she would save photos of the women, using their images as background screensavers on her phone to remind herself to strive for their sculpted, toned bodies and eat as little as possible.
She claims she would even print out the photos and put them on an "inspiration" board with the words "no pain, no gain" labelled beside them.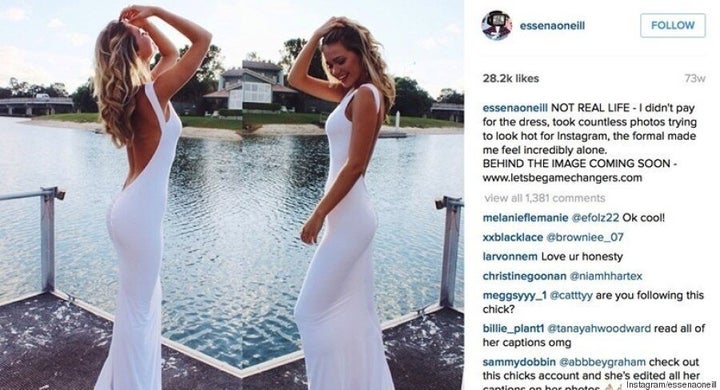 "From a young age, I had this idea that to love myself meant to look like these girls. Loving myself means I should work out excessively so I can look like them and then I can love myself. Or I should eat really, really small meals so I am disciplined and strong-willed."
The 19-year-old, whose friends are calling her recent activism "shameless self-promotion," says food became an addiction and the word "strong" was associated with skipping meals and eating as little as she could.
The former YouTube star then said she began developing an idea of her body and health that was based off of what models looked like and punished herself if she didn't look like them. Now, she realizes how "inherently wrong" that was.
"These women fit society's nearly impossible standards for aesthetic beauty," O'Neill says. "These standards exist from social expectations. And growing up, I believed I didn't fit them. But after enough tanning, exercise, makeup, turns out I fit their standards, and I posted images like this of myself, and everyone told me how much of an inspiration I was, and how they looked up to me as a fitness inspiration."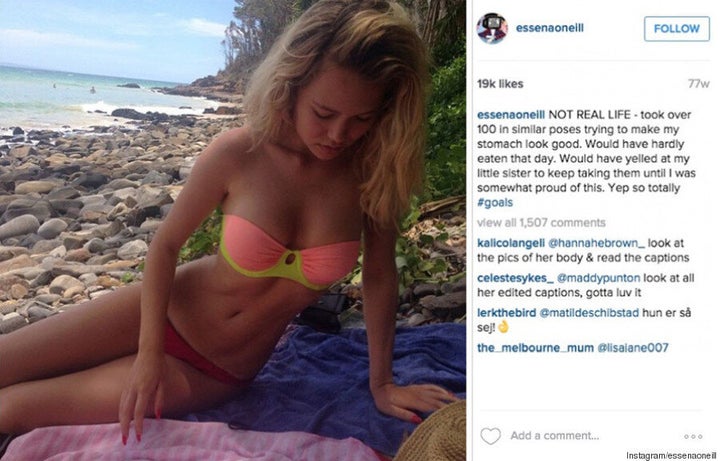 O'Neill admits to being "genetically blessed" and having a body that does fit society's mould, but she stresses that you shouldn't idolize her for that. "There's nothing inspirational about that," she admits. "Placing my value on my physical body and the social approval that came with it, you are always left wanting more."
Watch the above video to hear O'Neill's discussion on the reality behind the image.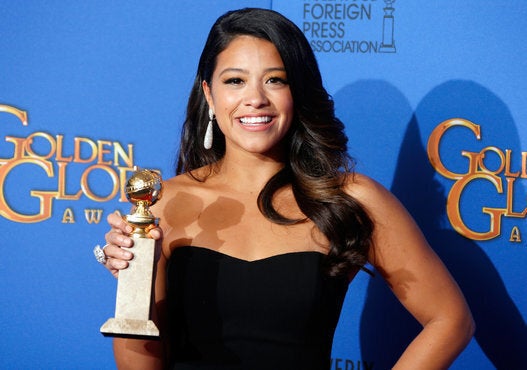 Meet Our Body Image Heroes