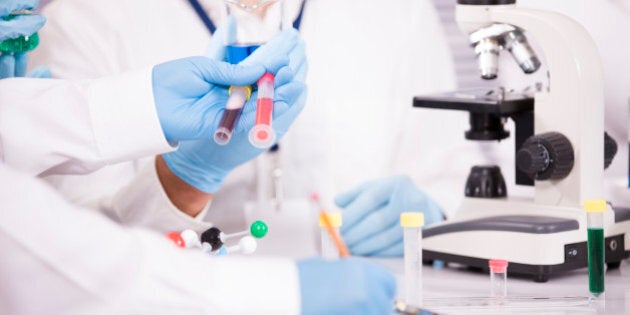 Access to critical medicines is important for patients, care providers, and health systems. It is a key component of Universal Health Coverage (UHC), and included in Goal 3 of the Sustainable Development Goals.
The updated, 20th EML lists a total of 433 drugs deemed essential. In an effort to tackle the growing threat of antimicrobial resistance (AMR), the 20th EML categorises antibiotics into three classes: access, watch, and reserve.
Based on the WHO EML, over 100 countries have published their own national essential medicines list, and use such lists to control drug prices, prioritize procurement, streamline supply chain, develop guidelines, and ensure access. India, for example, has published a National List of Essential Medicines since 1996, with the most recent iteration released in 2015. The National EML in India has been helpful in capping prices of a variety of products, ranging from cancer drugs to cardiovascular stents.
At long last, four decades after the first EML, WHO is now gearing up to begin work on the first Essential Diagnostics List. The WHO Expert Committee on the Selection and Use of Essential Medicines that oversaw the 20th EML, also considered a proposal to establish a model EDL. This Committee "acknowledged that diagnostic tests are essential to diagnose the disease or subpopulation for which certain medicines may be indicated, and to monitor the medication effectiveness or toxicity. Furthermore, often the diagnosis has important implications for prognosis. The Committee recognized that Member States and countries might seek advice about which technologies to prioritize, how to shift from one technology to another, and which technologies should accompany essential medicines since they are strongly interconnected."
The Committee also "recognised that the idea of having a Model List of Essential In Vitro Diagnostics developed and maintained by WHO merits exploring, using the Model List of Essential Medicines as a "model" for its process, methodology and transparency." The Committee recommended that "the EDL list may initially focus on in vitro diagnostics (IVDs), and that the initial proposed priority areas (TB, malaria, HIV and Hepatitis B & C) may be appropriate for the first iteration of the list but should expand to other areas including other antimicrobials and non-communicable diseases as soon as possible."
In parallel, WHO has begun the process of creating a Strategic Advisory Group of Experts on In Vitro Diagnostics (SAGE IVD) which will act as an advisory body to WHO on matters of global policies and strategies related to IVDs. Among other tasks, the SAGE IVD group provide advice to WHO Secretariat for the development of the EDL and in line with the work of the Expert Committee on Selection and Use of Essential Medicines.
There are many potential benefits to an EDL: improving patient care, helping detect outbreaks, increasing affordability of tests, reducing out-of-pocket expenses for tests, reducing antibiotic abuse, improving regulation and quality of diagnostic tests, strengthening accreditation and quality of laboratories, improving supply chain, and guiding the R&D of new diagnostic tools.
Thus, member states, as well as global health agencies, should applaud and support the decision by WHO to develop an EDL, and to create an advisory group on diagnostics. Both decisions demonstrate a serious commitment by WHO to recognize the importance of good diagnostics as a way of increasing the impact of essential medicines, and contributing to UHC.
While WHO has always led the way in developing normative guidelines and policies on diagnostic tests, and operating a prequalification program on IVDs, an EDL is an excellent opportunity for the WHO to cement its leadership role in global health diagnostics. The WHO, however, will need both resources as well as technical expertise to successfully publish and periodically update an EDL.
Once the WHO EDL is published, it will give countries a much-needed impetus to develop national lists of essential diagnostics. India, for example, has launched a Free Diagnostics Service Initiative, under its National Health Mission. The Initiative aims at the provision of a package of quality essential diagnostic services free of cost in all public health facilities. Hopefully, India and other countries will develop national EDLs, and find ways to realize the value of a WHO model EDL. Such translation into action at the country level is critical for any real impact of the EDL to be realized.
Follow HuffPost Canada Blogs on Facebook
Popular in the Community