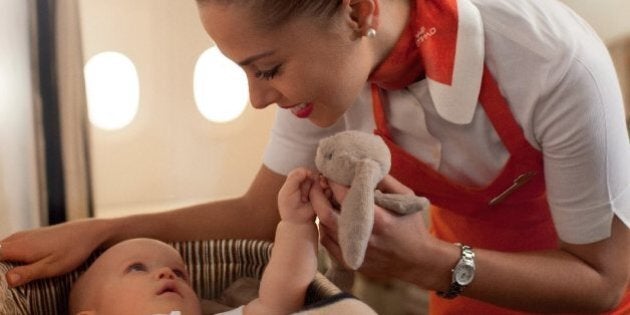 Help! Is there a nanny on the plane?
Well, depending on whom you're flying with, some families can make sure they've got an extra hand during long-haul flights.
On Sunday, Etihad Airlines launched their dedicated in-flight child care service. So far 300 cabin crew members have been trained using material from the world-renowned Norland College (think Harvard, but for aspiring nannies).
The U.A.E.-based airline says their nannies will be pretty much a Jill-of-all-trades and assist families in the little things like replenishing bottles, fetching snacks to tougher tasks like keeping the little ones entertained. But the nannies won't be going in empty handed.
The orange-apron-clad nannies will carry kits filled with stickers, cardboard, straws and other various materials for arts and crafts, notes News.com. They'll also be trained in the art of origami and get this -- magic tricks. Kids too old for arts and magic tricks can go on guided tours of the plane once the flight has settled down.
Etihad 's service is a first for airlines but the idea of flying nannies in actually older than you think. In 2011, Nanny In The Clouds was created to pair nearby nannies with parents in need of extra help flying with babies and toddlers, the same way parents can use craigslist to sell old cribs or strollers.
What do you think of Etihad Airlines' nanny service? Let us know in the comment section below or on Twitter at @HPCaTravel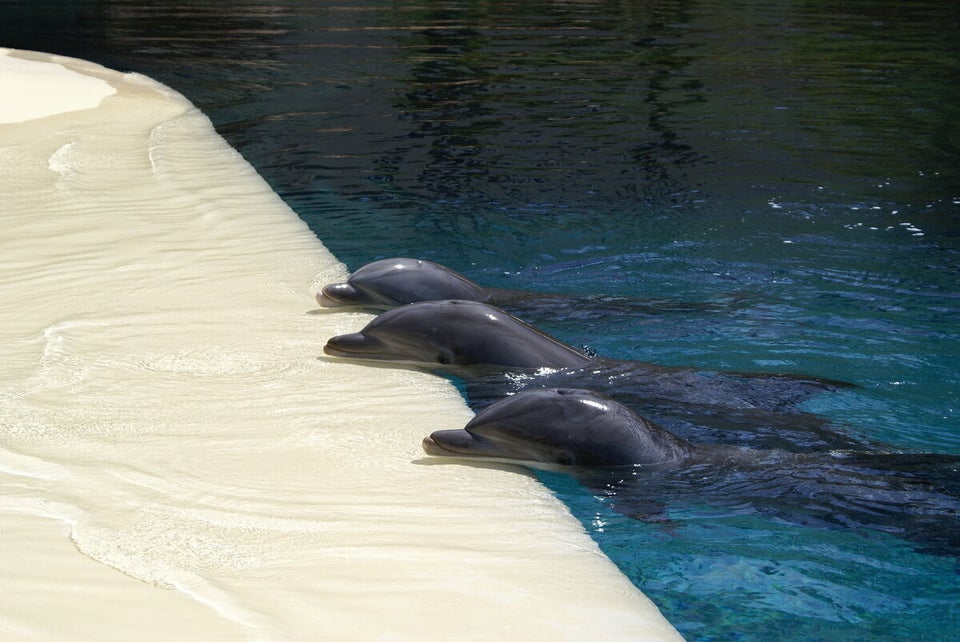 World's Best Attractions For Kids By Gogobot
Popular in the Community