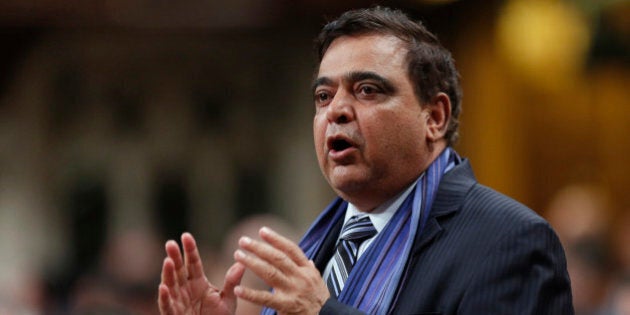 In the political world, some wounds just never heal, regardless of their context.
It wasn't just the country in general that endured the embarrassment of Canada being rejected for a seat on the UN security council in 2010, but the Conservative government itself that had to live with the reality that it presided over that ignominy, even though Canada had succeeded in similar votes six times in the past. So, yes, it was a deep source of embarrassment and there was no shortage of blame to go around.
But that was almost six years ago -- eons in political terms. Yet here was Conservative MP Deepak Obhrai this week claiming that the reason for that earlier humiliation lay squarely at the feet of the European Union, who, he charges, worked diligently to keep Canada from getting the coveted Security Council vote back in 2010. His reasons were many, some valid, some not, but it was his support of Brexit and getting Britain out of the European Union that caused him to trot out his reasons all over again.
I worked with Obhrai for a few years on the foreign affairs committee in Parliament, where we struck up an amicable relationship despite my being a Liberal opposition member on the committee. At the time, he was the Parliamentary secretary to the minister of foreign affairs and he carried sway on the committee. But, as with others, he would often say bombastic things that related little to the discussion at hand.
Leaving aside his support of Brexit and his reasons for claiming the EU had purposely spoiled Canada's chances for the security council seat, it's prudent for us to recall just how this country was viewed at that time by other nations.
Nothing can cover up the reality that Canada was seen as a purposeful laggard at global conferences on climate change, especially at the Copenhagen Summit in 2009. Our willingness to fly in the face of growing international support for environmental reforms left some lasting damage.
By refusing to sign the UN Declaration of the Rights of Indigenous Peoples back in 2007, the global community was forced into doing a double take in its assessment of this country as a fair-minded champion for human rights. And then the Harper government repeated that same decision in 2014, becoming the only UN member to fail to sign.
The most tragic moment of my tenure on the foreign affairs committee came when we hosted a group of African nations who begged us to reverse our development cuts to seven of those countries. I blogged about it that day, but the global effects of our government's refusal to even seriously reconsider the cuts had a profound impact when those same nations placed their votes regarding the security council seat.
For better or worse, the Harper government's strident pro-Israeli stance alienated numerous governments in the Middle East and North Africa. It's likely many of those nations voted for another contender for the security council seat.
The above list could be easily extended, but the point should be made that Canada's rejection in its seeking the UN seat came from issues related across many disciplines, and not just European Union interests. With a sense of polished vagueness, former UN ambassador under Brian Mulroney, Yves Fortier, nevertheless spelled it out when telling the Globe and Mail that the rejection was the "lamentable result" and a reflection of things Canada has "done or not done that a majority of nations disapprove of."
Our slide in international esteem became apparent two years later when Foreign Affairs Minister John Baird addressed the general assembly on Middle East issues. His reception compared to those of other nations was stark and troubling. Check it out here.
On CBC television's At Issue panel this week, the Huffington Post's Althia Raj noted that Obhrai has been sending signals that he is interested in the Conservative Party leadership. It's usually in such a context that leadership aspirants say excessive things in order to garner attention for their upcoming candidacy.
Deepak Obhrai served the Harper government well during his many years of service, but in blaming Canada's rejection at the UN on the European Union he has shown a partisan and clear disregard for those numerous other issues that resulted in one of our great diplomatic failures.
Follow HuffPost Canada Blogs on Facebook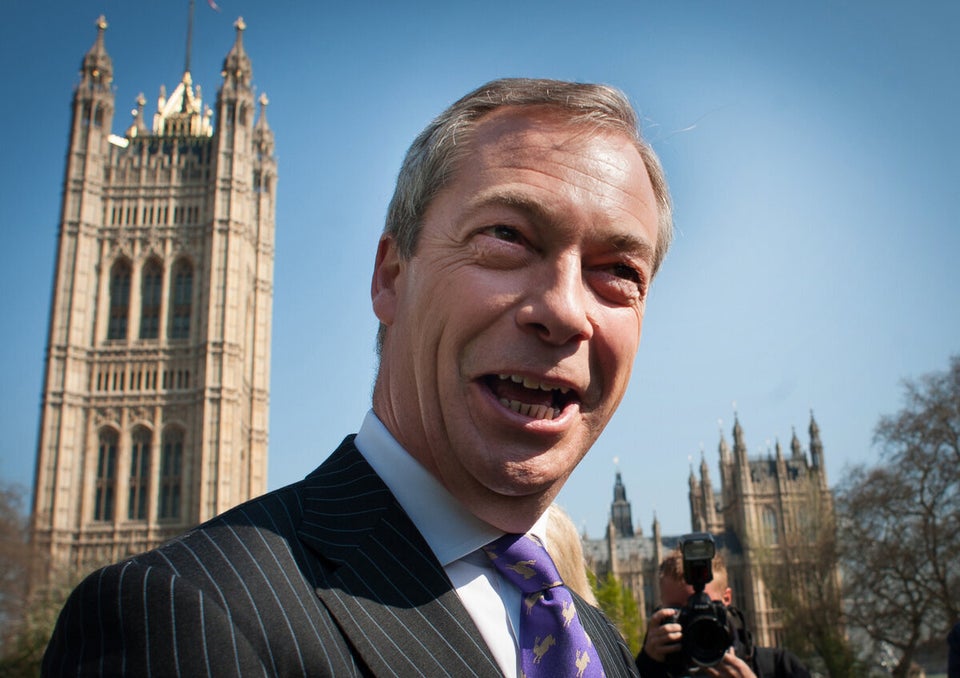 Brexiters