Food and ambiance, they can't exist without each other. Think about it for a moment: eating chips while watching your favourite Netflix show. Catching up with friends over dinner at your neighbourhood restaurant. Enjoying a delicious, home-cooked family meal.
For New York restaurant owner and designer Tara Oxley, eating is all about the experience. When Oxley launched her Brooklyn restaurant in 2014, Eugene & Co., she wanted the 38-seat eatery to have the same homey, cozy feeling she had as a child.
Oxley grew up in an Italian family, where food was a big part of life. Since her family was always on the move -- her father served in the army -- her mother always made every new home comfortable. Oxley has continued this tradition in the interiors of her restaurant from a mahogany bar to plush, leather banquettes.
Oxley studied architecture and design at Parsons School of Design and the Fashion Institute of Technology. She was the design director for nine years at BR Guest Hospitality.
Oxley shares the importance of design in experiences, and what she's learned as a first-time restaurant owner:
How do you define design?
Design is art with a purpose. There needs to be a utilitarian approach to a space, but it needs to be aesthetically pleasing and welcoming as well. It influences people's lives without them realizing it.
Design is also about giving meaning to something. It's about experience. That's why the concept of the design transcends single disciplines and can be applied to anything from software and fashion, to industrial and interiors.
What were some of your early influences?
My family never put any restrictions on what colour I painted the sky when I was a kid.
When I was very little, I always watched my mother paint. I'd watch the beauty of her hand on the clean white canvas, and then very slowly, with the use of colour, blending and shadows, these most amazing pieces of art began to come to life.
Watching a blank canvas come to life as a child makes you think that you can do that, too. I selected a different canvas/medium.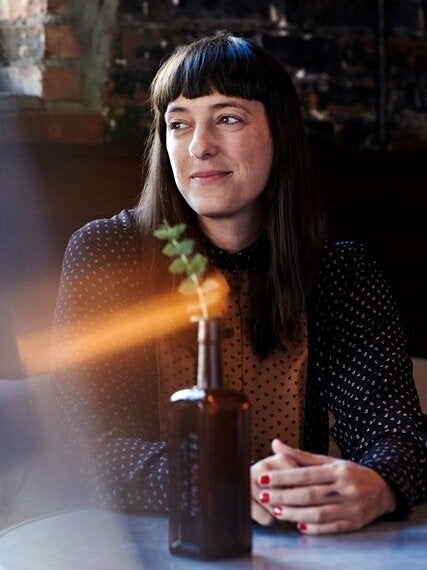 Tara Oxley, photo credit: Eugene & Co.
What have you learned about yourself since you got your start as a female restaurateur?
I am tired -- I have never worked harder in my life, but I could not be more proud of the achievements I've made in opening my own restaurant.
I've been designing places for someone else my entire life, whether it was houses, offices or restaurants. All the time, I had someone else who had the final say. So having the final say and actually doing it for myself is a really interesting and rewarding process.
What does customer-centric business mean to you?
Everything. I love people. I love their stories. I love making their families an extension of my own. This means consistently offering great and relevant experiences for our customers.
Customers are stepping into an environment that we create, so we have to do everything within our means to create an environment that makes them feel like they're at home. They come back for the environment, they come back for the food. You can't have one without the other -- it's a symbiotic relationship.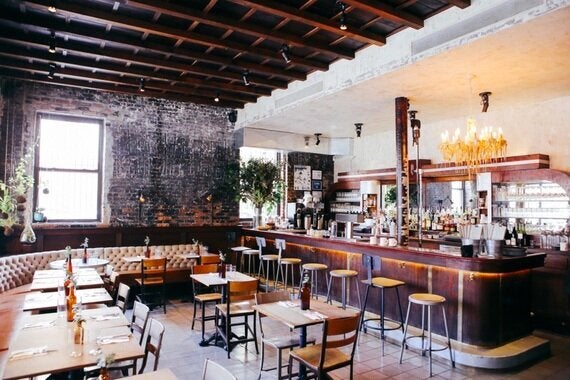 Eugene & Co., photo credit: Eugene & Co.
Anything else you'd like to add?
I attached the "& Company" to signify our ties to the neighbourhood and to honour those who helped us make the restaurant a reality. The company is what makes all of us.
The mahogany bar was reclaimed from a Polish Veterans of Foreign War bar in Brooklyn, New York
The plush leather banquettes, rehabbed school chairs, and whitewashed walls took 120 hours to create
A melted candle chandelier was shipped all the way from Italy
I'm fascinated by creative women -- their passions, challenges, and contributions to society. If you know a creative woman to feature, please tweet @kmarano.
Follow HuffPost Canada Blogs on Facebook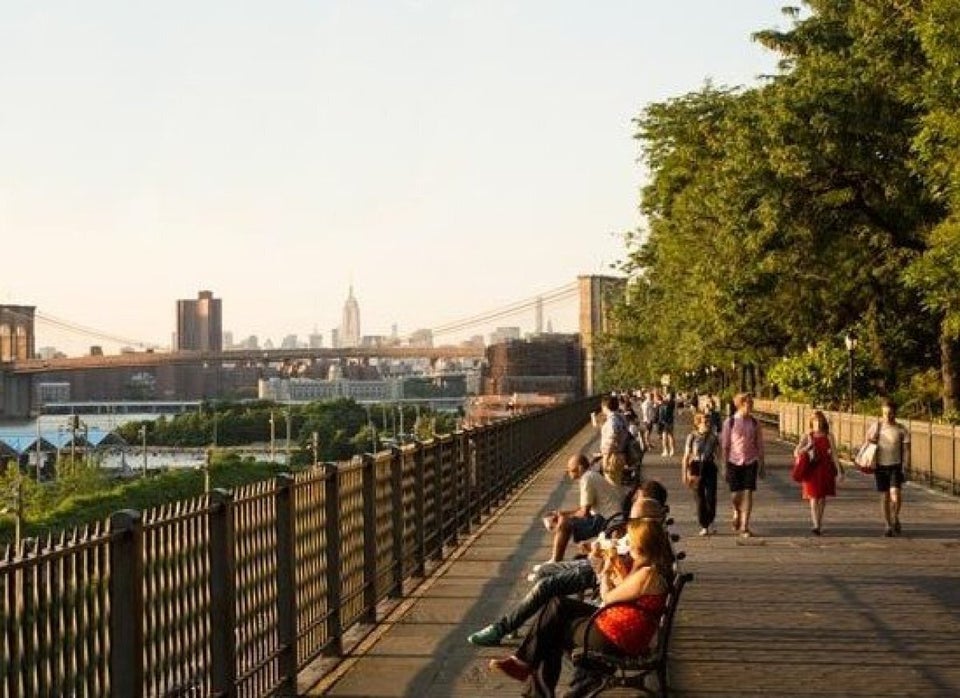 Ultimate Guide to Brooklyn's Neighborhoods