Europe's high-speed trains and cheap flights are worth taking advantage of if you don't have time to get from point A to point B. But if you really want to get to know a country, your best bet is to rent a car and hit the open roads.
Remember, there's a lot to consider before you rent a car in another country — and not just which side of the road you're supposed to drive on (in Europe it's still the right, unless you're in the U.K. or the Republic of Ireland).
If you don't have time to brush up on your gear switching skills, save some money by booking your car in advance and shopping around through local agencies. Steves also suggests renting your car outside of major cities to avoid stress during pick-up and drop-off times.
Just don't start revving your engine as soon as you get your car (or Vespa, if you're feeling adventurous). International roads may look similar to the ones back home, but that doesn't mean they are, Richard Guy Martin explains to Conde Nast Traveler.
According to Martin, tailgating is a common occurrence in many European countries and each country has their own designated drinking limit, so you're better off skipping the vino unless you're planning to stay in park for the night!
If you're thinking of renting a car while visiting Europe this summer, check out the images below by used car company WeBuyAnyCar.com for eight epic European road trip adventures.
The Alpine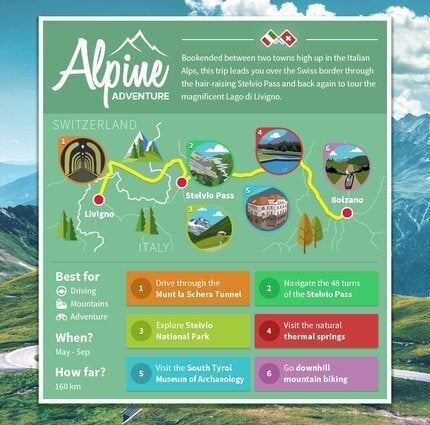 Nice To Genoa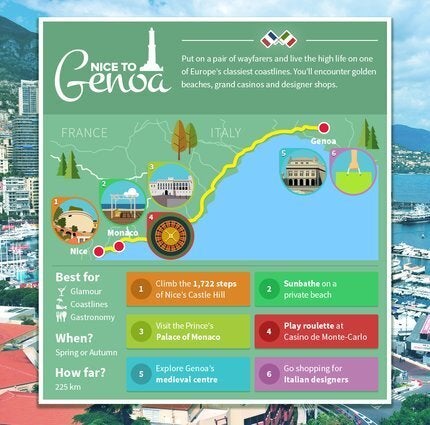 The Autobahn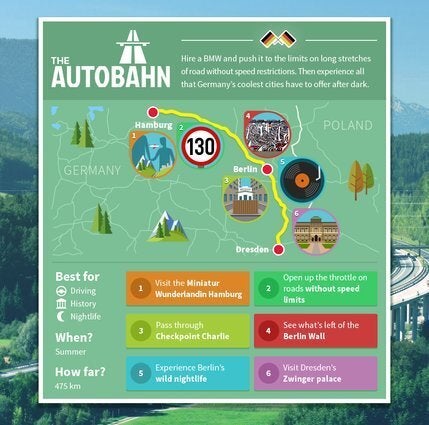 The Amalfi Coast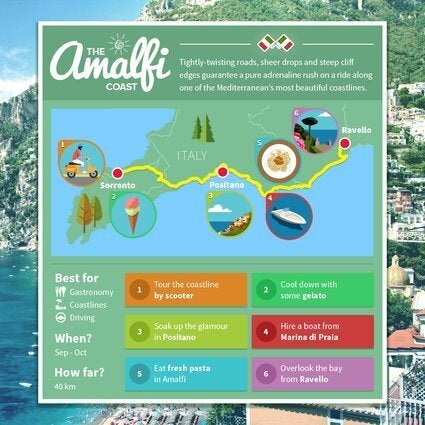 The Transylvanian Trek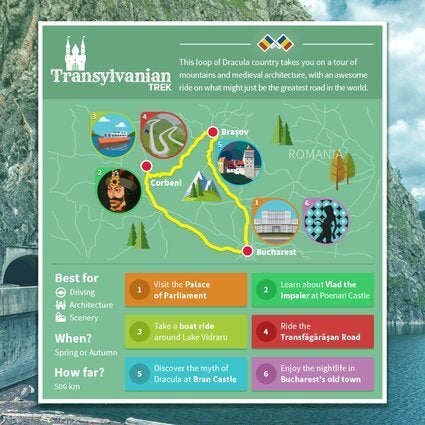 Bordeaux To Bilbao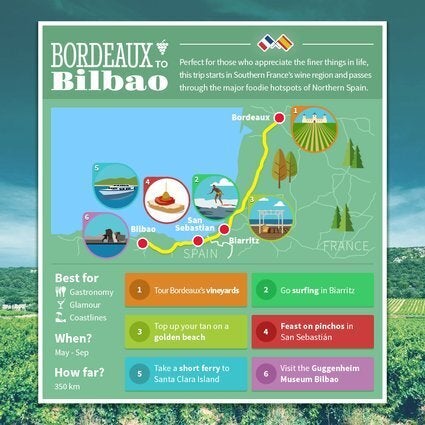 Norwegian Quest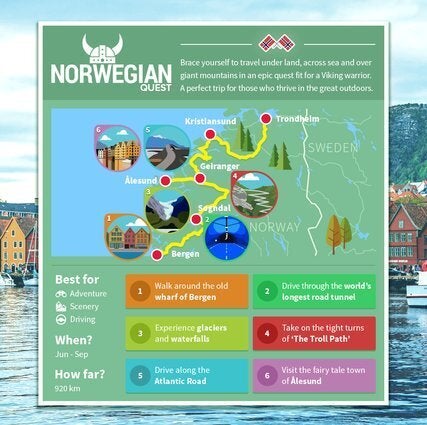 Germany's Romantic Road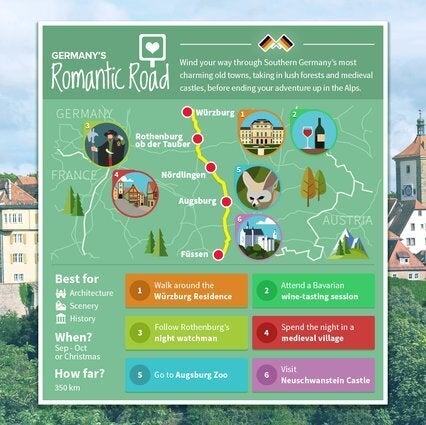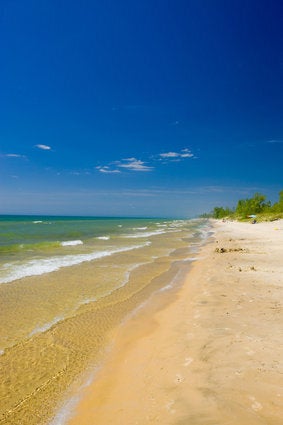 Best Canadian Summer Road Trips