OTTAWA — Some federal Liberals who were just green lit to be candidates in 2015 were left wondering Thursday whether they had inadvertently signed up to defend the party's position on decriminalizing assisted suicide.
"I have made it clear that future candidates need to be completely understanding that they will be expected to vote pro-choice on any bills," Trudeau told reporters.
"The existing MPs who have been grandfathered in to a certain extent will be respected to a certain extent in their choices, but our position as a party is we do not reopen that debate."
All prospective Liberal candidates were asked questions on four topics during hour-long interviews. They were asked what their views were on: a woman's right to choose; on same-sex marriage; on the Charter Rights and Freedoms; and on the Clarity Act.
Applicants were also asked to fill out a form with the question: "Are there public Liberal Party policy positions that you object to, or that you believe will be a challenge for you to support? NO YES (if "Yes", provide details)".
Several candidates told HuffPost they were unsure whether the question applied to euthanasia and they noted personal concerns around the practice.
In February at the party's convention in Montreal, Liberal members voted overwhelmingly in support of decriminalizing medically assisted suicide.
Jane Philpott, a family physician and Liberal candidate in the new riding of Markham-Stouffville told HuffPost she was only asked during her extensive vetting process whether any party policies posed a "barrier" to her beliefs.
"I was comfortable saying no, because I don't think there is anything that is a barrier," she said over the phone.
She wasn't asked about her own beliefs regarding abortion, only what policy stances she would be prepared to take, she said.
"It wasn't are you personally pro-choice or pro-life or whatever, but are you comfortable supporting a pro-choice policy?
"That's where we need to clarify the nuance on it," she said. "I can support the policy but abortion is not a great thing."
Philpott told HuffPost euthanasia and abortion are issues that are "so nuanced it is hard to give a yes or no answer to any of them."
"I think something like euthanasia needs a whole lot more discussion before we would be actually looking at anything," she said.
Michael Levitt, who is running for the nomination in York Centre, told HuffPost he's pro-choice but he wasn't prepared to discuss euthanasia.
"I would want to take a little bit longer to properly formulate [my thoughts] before having an interview on that," he said.
Rob Oliphant, a former MP and openly gay United Church minister who is running for the Grit nomination in Don Valley West, said most people have some big things or some little things that they disagree on within the party.
On euthanasia, Oliphant wouldn't say he supports it but he said he knows it's happening currently across the country.
"I actually believe that we need bigger discussion about euthanasia and I think that having a party position is going to provoke a discussion," he said.
Having different opinions on hot button issues is quite different than saying you would vote against the party's interest in the House of Commons, he said.
"That I think is the issue. Trudeau is seeking a harmonious caucus," Oliphant said.
Current Liberal MP John McKay, who opposes abortion but has been grandfathered under old rules and will be the Liberal candidate in Scarborough-Guildwood, told HuffPost Wednesday that he is opposed to assisted suicide.
Whether it's protecting life in the womb, opposing capital punishment "or close to the end of life, i.e. euthanasia," McKay said, "I err on the side of life on all of those issues."
"Every MP has difficult moments with his or her own party," he added.
Wendy Robbins, a vice-president of the National Women's Liberal Commission, said she's hopeful that if the central party is asking potential candidates whether they have any issues with Liberal party policy that this means euthanasia will be part of the platform in 2015.
"I doubt very much that everything becomes a litmus test but some of the key ones are going to be," Robbins said.
Assisted suicide, she predicted, would be part of the Trudeau platform because polls suggest between 70 and 80 percent of Canadians favour it.
"So why wouldn't we run with it?"
The Liberal membership may be a step ahead of Trudeau, however. Much like legalizing marijuana, which Trudeau did not originally support when the party voted in favour in 2012, the young Liberal leader is holding his cards close to his chest when it comes to euthanasia.
"This issue is an extremely sensitive topic for many families," his spokeswoman Kate Purchase said Thursday. Trudeau will wait for the Supreme Court to rule on it before commenting further, she said.
Last September, Trudeau told students at Ryerson University that he was concerned that if seniors did not have access to quality palliative care, "euthanasia could sometimes be a shortcut."
"If we're not getting quality, end-of-life care, then there is an idea that maybe it would be cheaper or easier to simply engage in that. And that's one of my real concerns about going down that path," he said, according to a report in the Canadian Press.
Jack Siegel, a Toronto lawyer and the chair of the Liberals' national green-light committee, told HuffPost the party isn't looking to ban religious people from running for office.
It's not stretch at all to see a link between the questionnaire and candidates' positions on euthanasia, said Seigel, the head of the candidate vetting committee.
"[But] nobody was ever suggesting that every policy resolution adopted by the party should become dogma," he said.
"Policy resolutions often reflect the views of the people who are in the room, not merely at that convention but at the time of the convention.
"I'm not saying that that detracts from the fact that they were adopted but it's pretty clear adopted policy is very persuasive in the development of a platform but it is not determinant."
Trudeau was watching the gold medal Olympic hockey game when the Liberal membership voted to decriminalize medically assisted suicide after a public consultation to establish guidelines around the process. He did not attend or participate in the heated debate.
Kim Rudd, the candidate in the new riding of Northumberland-Pine Ridge, said she was told supporting a woman's right to choose was going to be part of the Liberals' next platform — and subject to any whipped votes.
"It was never presented to me as abortion, it was presented as a woman having the right to make decisions about her own body and I personally think that is a distinction," she said.
Still, Rudd said, she supports giving a woman the right to make whatever choice she wants with her body and she supports the party's position on assisted suicide..
"It's not about what you think about abortion, it's what you think about legislating abortion," Siegel said.
"If the answer is I hold my views and I hold to them firmly but I don't believe I can go around telling the state to impose my views on everybody else, I'm going to stand up, hug them and say I love you."
The Supreme Court will likely hear the B.C. appeal this fall on allowing terminally ill but mentally competent adults the right to a medically assisted death.
Quebec is also expected to pass legislation this spring that would make it the first province in Canada to legalize euthanasia.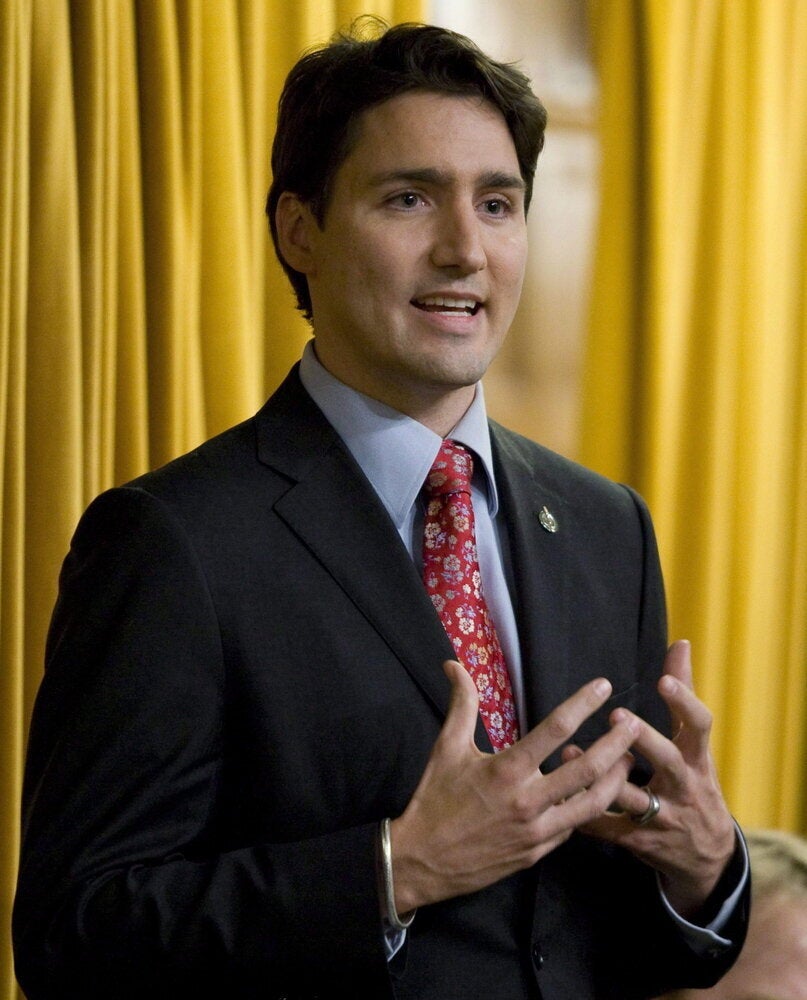 Trudeau's 'Evolution' On Pot Legalization