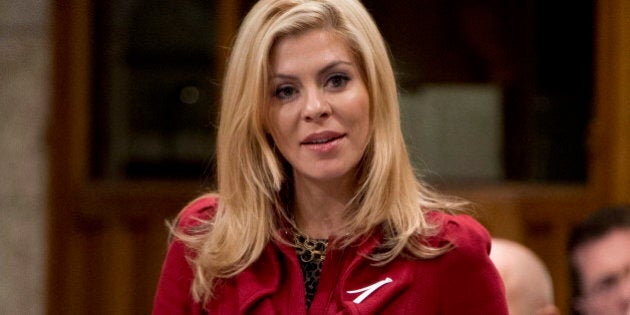 A mysterious new poll is raising questions about whether controversial Tory MP Eve Adams is considering a run for mayor of Mississauga.
Late last week, some Mississauga residents — including many Liberal supporters — received calls asking who they were most likely to support for mayor: former Liberal MP Steve Mahoney, councillor and former Liberal MP Bonnie Crombie, or Adams, the current Mississauga—Brampton South Conservative MP.
Mahoney and Crombie, who succeeded Adams on city council after she made the jump to federal politics in 2011, are both declared candidates and the clear front-runners in the race. A recent poll had them neck-and-neck.
No one is sure who is behind the calls or why Adams' name is being bandied about.
A Conservative source told The Huffington Post Canada Monday that Adams has no plans to join the race to replace 93-year-old 'Hurricane' Hazel McCallion, who will retire in October after more than 35 years as mayor.
Mahoney told HuffPost he isn't behind the calls and doesn't think Adams is mulling a bid.
"I've since talked to people who are close to her and they tell me that she really is ill," he said.
Mahoney was also quick to point out that Adams doesn't live in Mississauga.
"I'd welcome her to the race if she wants to run but she does live in Oakville, so it seems kind of strange to me," he said.
Crombie also told HuffPost by email she didn't commission the poll and has not heard about Adams potentially running but would welcome her "return" to Mississauga.
"My campaign did not commission this poll, nor would we have included Eve in any of our polls as I understood she was looking to make her career in Oakville," Crombie said.
Adams announced nearly three weeks ago that, due to health reasons, she was quitting a bitter Conservative nomination fight in the new riding of Oakville North—Burlington.
"I continue to suffer from my concussion and the time has come to take my health seriously," she explained in a 742-word email to supporters on Aug. 1.
The MP slipped outside an Ottawa deli and suffered a grade-2 concussion in late February, Maclean's reported.
Conservatives postponed a nomination vote in Oakville North—Burlington, scheduled for May 24, after both Adams and chiropractor Natalia Lishchyna lobbed accusations of political impropriety at each other. Lishchyna later exited the nomination race as well.
But Adams could face a rocky reception if she aims to return to municipal politics.
The MP currently lives in Oakville with fiancé Dimitri Soudas, who lost his job as executive director of the Conservative Party after meddling in her nomination battle.
Though she was elected to Mississauga city council in 2003, won again in 2006 and was re-elected in 2010, Adams resigned just a year later to run for the Tories.
Ward 9 Coun. Pat Saito suggested in an email to HuffPost that the MP would have a difficult time making a case to lead the city, in light of the way she left.
"Ms. Adams made it clear she was more interested in the federal level of government and having cost the taxpayers a half million dollars in a by-election, she would have a tough time coming back to Mississauga Council with any credibility," Saito wrote.
Adding to the mystery, Ward 11 Coun. George Carlson told HuffPost that several of his "Liberal friends" have received the calls, leading him to concluded the poll is targeting Grit supporters.
"Whoever is doing it, and I don't know if it's (Adams), but they're working a Liberal list," he said. "It's too coincidental that half a dozen, old-time Liberals all got calls on the same day. That's not a random poll. Somebody's working a list somewhere."
Carlson said it could be Adams testing the waters to see if some Liberals would support her or another camp wondering how her entry may change the race, particularly among past Grit supporters. But somebody is paying to ask the question and that's typically a prelude to something, he said.
Adams was always seen as mayor material when she sat on council, he said, but the decision to go federal and then to pursue a new riding outside of Mississauga means she would be in for an "uphill" battle if she ran for mayor.
But Carlson also suggested Adams could be stuck. He said he is willing to bet his house that former Liberal MP Navdeep Bains, who is running in the new riding of Mississauga—Malton in 2015 after losing to Adams in the last federal election, will win that seat in a landslide. He thinks Adams wasn't wrong to shop for a more Tory-friendly riding in which to run.
"My suspicion is that she looked around, decided there's really nowhere for her to run federally so, what would happen if I run for mayor? But I don't have any proof of that," he said.
Carlson doesn't believe Adams' potential return to Mississauga would be triumphant.
"'The Eve Show' overshadows any good that she could do (but) it doesn't stop her from wanting to run," he said.
"It's all about Eve, for sure, but I just don't know how you un-ring that bell."
The deadline to register for the municipal election is Sept. 12. Mississauga voters head to the polls on Oct. 27.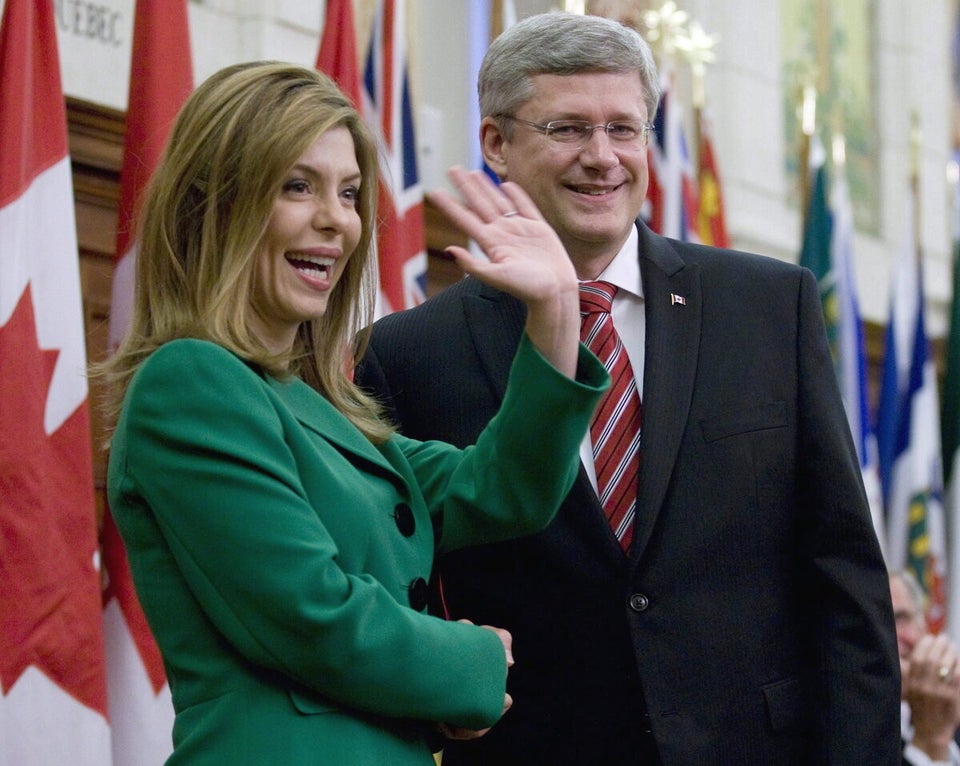 - With files from Zi-Ann Lunn
CORRECTION: A previous version of this story incorrectly stated Adams was first elected to Mississauga city council in 2006. This version has been updated.