In March 2013, I attended an Empire Club luncheon, which Justin Trudeau headlined shortly before becoming the Liberal party leader. Casually perched on the edge of his stool, Trudeau engaged in a moderated question and answer session about his vision for Canada, and how he was going to do things differently. One of the many things he promised that afternoon was that under his leadership, the LPC would have open, contested nominations in all 338 ridings.
At the time, my concern was that open nominations skew male and that we would see fewer women running, not more. Trudeau has said that his goal is to have a "truly representative party" which, in a perfect world, is a laudable goal. However it fails to acknowledge that women do not have the same access to political resources that men do, or that women -- as well as new Canadians -- face many other barriers. Former Prime Minister Jean Chretien understood this and in 1993 he appointed several female candidates in Toronto ridings because exactly zero had been nominated that year.
Shortly after Trudeau became leader, I, and many other Liberals, started realizing that his "open nominations" refrain was a smokescreen to ensure that Trudeau and his brain trust could cherry pick the candidates they want and eliminate those they do not, using the "green light" process to keep the leader's hands clean.
In 2014, the internecine battle of Trinity-Spadina between Christine Innes and Chrystia Freeland blew up after Innes got the "red light" allegedly because her husband, a former Liberal MP, "was using aggressive tactics" to help shore up support for Innes' nomination. For her part, Innes alleges that the real reason she was barred was because she refused to promise not to run against the now-sitting Liberal MP Freeland in 2015.
Late last year, former leadership contender David Bertschi was barred from seeking the Liberal nomination in an Ottawa area riding where retired General -- and Liberal favourite -- Andrew Leslie wanted the nod. While Bertschi was still appealing his "red light", the party acclaimed Leslie as its candidate.
And then there is one nomination contest that is a bit closer to home. My fiancé, Warren Kinsella, had been mulling a run in the riding of Toronto-Danforth. He had the support of former prime minsters, a former (and a current) Ontario premier, as well as many others. However, it seems he did not have the support of Trudeau, and was told that getting green lit would be next to impossible. I have heard that this was because Warren is strongly opinionated and has been critical of the party. While both of these are true, Warren has also been a Liberal longer than most Trudeau staffers have been alive.
Which brings me to Eve Adams' defection to the Liberal party. Yesterday, Justin Trudeau warmly ushered Adams into the Liberal tent, calling her "value-driven" and lauding Adams' "commitment to public service." Fair enough.
But the Conservative-turned-Liberal Adams raises some interesting questions about the nomination process and begs the question, once again: Are the Liberal nominations actually open?
If they were, Christine Innes would have been allowed to run -- her spouse's "aggressiveness" is no match for Adams' partner's legendary political fierceness.
If they were, Andrew Leslie would not have been acclaimed when David Bertschi so clearly wanted an opportunity to compete for the nomination.
If they were, it would not have been suggested that Kinsella stand down. Hell, Adams has been critical of the Liberals almost daily for the past four years, and was a Conservative party member for a quarter century. And Adams only became a Liberal after the Conservatives said she would be denied the opportunity to run for them.
There are more stories like these, too.
By continuing to insist that Liberal nominations are open and democratic, Trudeau is undermining his own efforts to present himself as a positive alternative to Stephen Harper. Trudeau can no longer claim to be the answer to combating voter cynicism when he is now contributing to the problem. Whether nominations are open or they are not is Trudeau's choice, but he needs to be honest about it.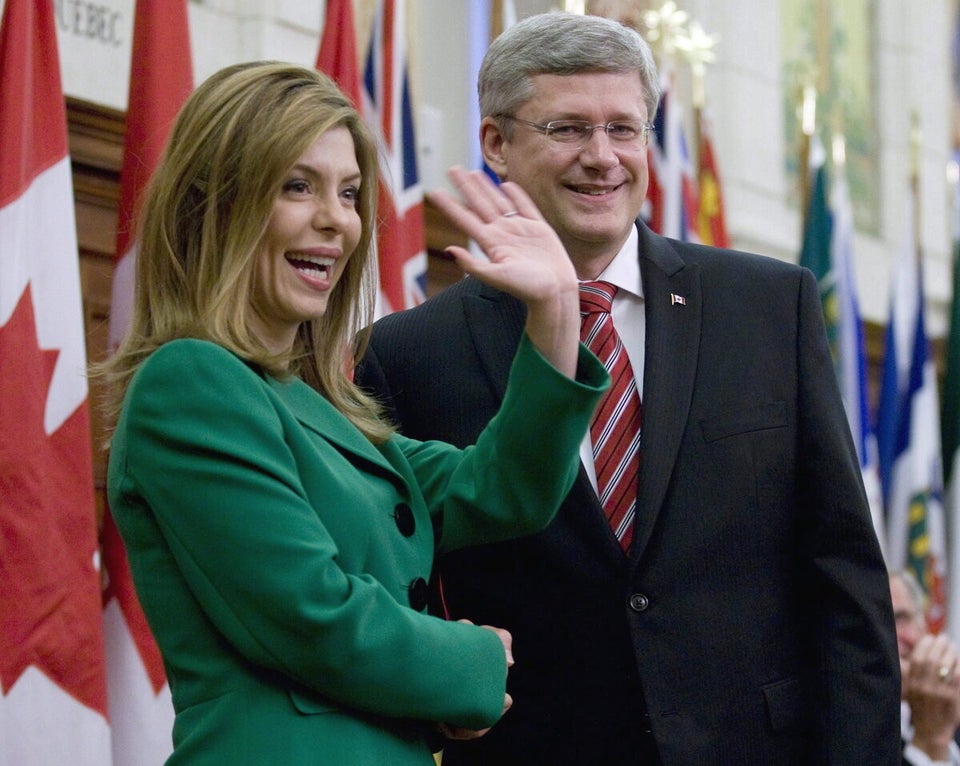 In Photos: Eve Adams
Popular in the Community