Michelle Obama may have held one of the most powerful positions in the world as former First Lady, but that doesn't mean she wasn't subjected to sexist double standards when it came to her outfit choices.
Her husband, Barack Obama, however, didn't quite get the same treatment.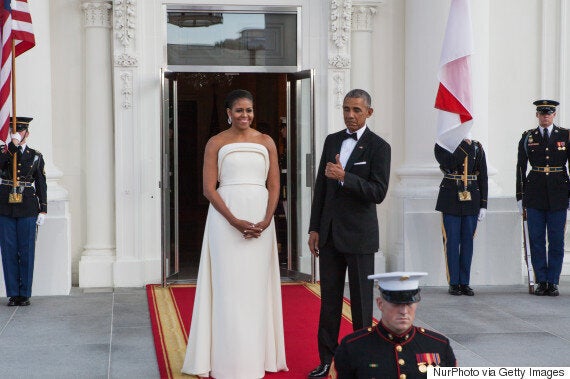 "This is the unfair thing — you talk about Fred Astaire and Ginger Rogers — no matter what we do, he puts on that same tux," she recently shared, speaking at the Apple Worldwide Developers Conference in San Jose, California. "Now, people take pictures of the shoes I wear, the bracelets, the necklace. They didn't comment that for eight years he wore the same tux, same shoes."
Thankfully, the couple took a lighthearted approach to the scrutiny.
"He was proud of it too," Michelle added. "He's like, 'Mmm, I'm ready. I'm ready in 10 minutes. How long did it take you?' I'm like, 'Get out of here.'"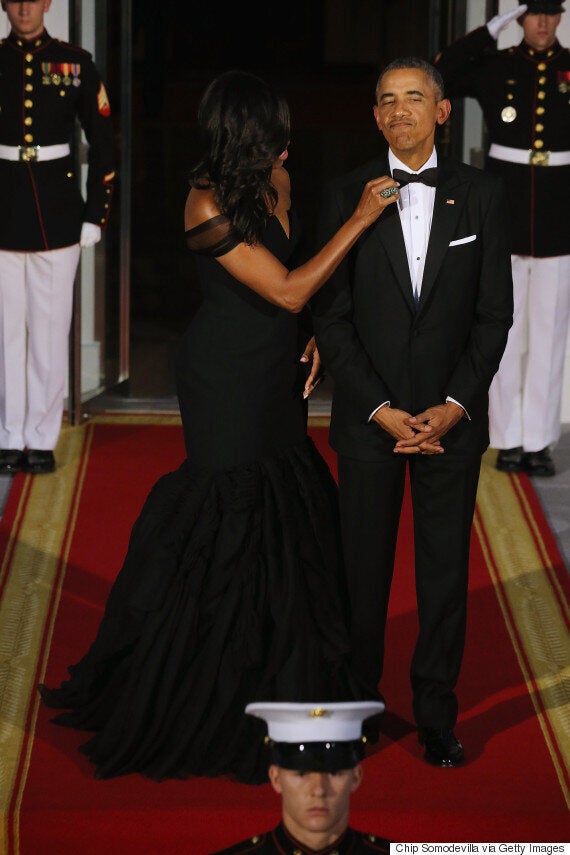 But the Harvard Law grad faced far worse during her time in the White House, when she was called derogatory, racist names like an "ape in heels" and "Obama's baby mama." And while she had every right to lash out, Michelle's signature grace and class helped her stayed true to the "when they go low, we go high" remarks she made in July 2016.
"It can feel isolating," she said, according to the Boston Globe. "I had to ignore all of the noise and be true to myself — and the rest would work itself out."
Regardless of all the hearsay, it looks like the self-dubbed Girl from the South Side is still embracing her love for fashion and showing off her effortless style.
Back in May, Michelle rocked a gorgeous, blush Teija one-shoulder top paired with white, ripped jeans while visiting Italy with her husband — a look so glorious it made international headlines.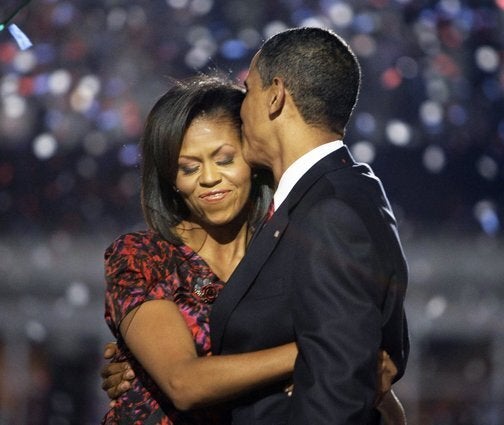 Barack and Michelle Obama's Sweetest Moments
Popular in the Community