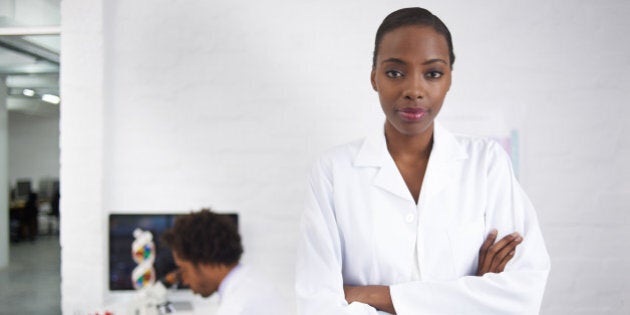 I joined a robotics class in elementary school and the world of technology opened up for me. After making my first project, I saw myself as a super heroine -- I had discovered my superpower -- and felt that I was beginning to acquire the tools and skills to broaden my horizons and change my life's path.
My interest in robotics continued as I transitioned to high school and began studying a technical course, which then turned into a researcher position. Using technology, I develop projects using robotics and assistive technology and the result is that I help improve lives.
As a black female robotics researcher, I know that I am different than most of my colleagues. Consider the statistics of a female student obtaining a Bachelor's, Master's or Doctorate degree in Science. According to research conducted by the UN in 14 countries, the probability of this is less than half of that of a man's.
Now, consider the statistics of black women in STEM (Science, Technology, Engineering and Math) fields. In 2015, a study about researchers of the CNPQ in Brazil revealed that, among 91,103 scholarships, whether in Master's, Doctorate or Scientific Initiation, black women who carry out research focused on exact sciences represent only 5.5% of the total.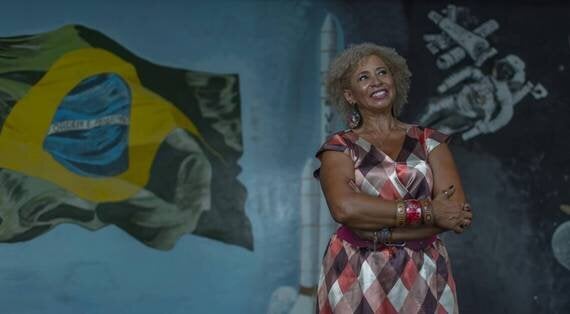 For those who think statistics do not matter, I offer my own personal experience. During high school, I only had one female teacher of a technical subject and she was caucasion. At college, among 50 names that were admitted in my class of Electrical Engineering, only seven were women and only two of them were black.
What has brought us to this lack of black female STEM representatives? Is it that women are not encouraged to think about obtaining an education and carrier in the STEM field?
In Brazil, we continue to be surrounded by male chauvinism where women are educated to see themselves as family managers, or to limit themselves to administrative, health and educational fields. Additional data from CNPQ reveals that the majority of the Brazilian researchers, almost 89% in the Social Science and Humanities are women. Although there is nothing wrong with this, we must continue to strive for carrier diversification and to close the gender gap in STEM.
Women are fighting for gender equality, but we need to revolutionize our fight by understanding and using technology in our favor. We must revolutionize like the "Hidden Figures", the three black women in a recent 20th Century Fox film who were essential for NASA to launch their first astronaut into orbit.
So, if the answer is that the world benefits when women are engaged with and by technology, when are we going to see fewer hidden figures in technology? And, how do we ensure that every little girl gets to find her own superpower?
ByLorenna Vilas Boas, G(irls)20 Delegate, Brazil
Follow HuffPost Canada Blogs on Facebook
Popular in the Community