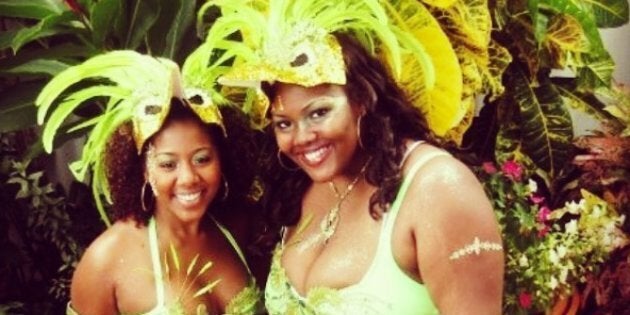 For model Nadelle Lewis, it's not enough that she gets to enjoy playing mas — she wants other curvy women to get in on the action.
Lewis, who has modelled in several fashion weeks and takes part in many masquerade festivities, created the #EveryBodyPlayAhMas hashtag after women kept coming up to her and mentioning that they wished they had the confidence to show their bodies in the way that she did.
The #PlayAhMas hashtag has long been used by carnival-goers, but in an interview with media personality Nneka Elliott (posted below), Lewis notes that for many women, they didn't relate to those photos.
"It was very hard for them to see their shape and size being portrayed," she explains.
So a few years ago, she started encouraging women to use #EveryBodyPlayAhMas when putting up their masquerade pictures, posting her own shots and creating a community where women of every body size can come together.
Watch the interview below, where Lewis explains how women just want to see themselves in all their body types represented — and how they're doing something about it.