The Toronto After Dark Film Festival has announced the line-up for this year's festival, which runs from Oct. 17-25 at the Scotiabank Theatre in downtown Toronto. Somewhat interesting about this year's line-up is how each night is programmed with a different theme. While this isn't the first time Toronto After Dark has done this (Zombie Appreciation Night has been a festival staple since the beginning), this is the first time I can recall every night of the festival having a certain theme. These theme nights will definitely be helpful for those planning out what films to see at the festival.
This year's Toronto After Dark line-up will consist of 19 feature films, two of which will be World Premieres. As always, each of these features will be preceded by a Canadian short film, with 9 international shorts screening as part of the yearly Shorts After Dark showcase. Without further ado, it is time for me to give my thoughts on the entirely of this year's Toronto After Dark line-up.
THURS. OCT 17 -- OPENING NIGHT
7.00 PM: WE ARE WHAT WE ARE (USA) Toronto Premiere & Opening Gala Film! *TOP 5 PICK*
Description: A critically acclaimed new horror thriller from award-winning filmmaker Jim Mickle (Stakeland) about a cannabalistic family trying to keep their blood-thirsty habits a secret from their fellow townspeople.
Thoughts: It is not all that often that I get chills from watching a trailer for a film, but that was indeed the case for We Are What We Are. I'm quite certain that this film will kick off Toronto After Dark with a bang.
9.30 PM: BOUNTY KILLER (USA) Toronto Premiere!
Description: Mad Max meets The Good, The Bad and The Ugly in this thrill-packed sci-fi actioner about duelling rival bounty hunters in a post-apocalyptic Earth wasteland. Co-stars Repo: The Genetic Opera's Alexa Vega and Terminator 3's Kristanna Loken.
Thoughts: This action comedy looks like it will be a fun watch.
7.00 PM: BIG-ASS SPIDER! (USA) Toronto Premiere!
Description: In this crowd-pleasing monster action comedy, when a giant spider threatens to destroy the city of Los Angeles, its up to a low-level bug exterminator (Heroes' Greg Grunberg) to try and save the day. Co-stars Ray Wise (Reaper, Twin Peaks).
Thoughts: You had me at Big-Ass Spider.
9.30 PM: EEGA (INDIA) Toronto Premiere! *TOP 5 PICK*
Description: An absolutely amazing, action-packed, dark fantasy movie from India, about a murdered man who gets reincarnated as a fly and sets out to have his revenge upon the evil crime lord that slayed him.
Thoughts: A Bollywood Housefly Revenge Film? That premise sounds so ridiculous that just might be absolutely awesome!
4.15 PM: SHORTS AFTER DARK -- International Shorts!
Description: A collection of 9 amazing new horror, sci-fi, action and cult short films from around the world. This year's titles are: INVOCATION, DON'T MOVE, SEQUENCE, NORTH BAY, ROPE A DOPE, C, BABY I LOVE YOU, MY FATHER IS A BIRD, KICK-HEART
Thoughts: While some might want to skip a matinee shorts screening, these are always just as good (if not better) than the features.
ZOMBIE APPRECIATION NIGHT
(discounts for those dressed as zombies)
7.00 PM: STALLED (UK) Canadian Premiere!
Description: Shaun of the Dead meets Phone Booth in this inventive and fun new British Zombie Comedy. A down on his luck maintenance worker finds himself trapped in the washroom during the Zombie apocalypse, forcing him to get creative as he tries to defeat the undead!
Thoughts: This film sounds intriguing, but we can only wait and see if a single-location zombie film works.
9.30 PM: THE BATTERY (USA) Toronto Premiere!
Description: In this award-winning, fresh take on a zombie movie, the personalities of two former baseball players clash as they traverse the rural back roads of a post-plague New England teeming with the undead. Boasts an awesome indie rock soundtrack including contributions from Toronto's own Rock Plaza Central.
Thoughts: This film looks to be a somewhat new and unique take on the zombie genre, which focuses more on the people than the undead. Should be interesting.
4.15 PM: SILENT RETREAT (CANADA) World Premiere! *TOP 5 PICK*
Description: Horror thriller meets creature feature in this frightening tale of a rebellious teenager who gets sent to a strict rehabilitation camp in the woods, where all attempts to escape lead to encounters with something terrifying that lurks beyond the trees!
Thoughts: This film is scheduled in the Sunday matinee slot, which has previously been used for lighter fare. However, there is still a good chance that Silent Retreat might turn out to be a hidden gem of this year's festival and I will definitely be checking out the film.
7.00 PM: SEPTIC MAN (CANADA) Canadian Premiere!
Description: From the twisted mind of celebrated writer Tony Burgess (Pontypool) comes this disturbing and disgusting tale about a sewage worker who gets trapped inside a septic tank during a water contamination crisis and undergoes a hideous transformation. Co-stars Pacific Rim's Robert Maillet.
Thoughts: Septic Man is directed by Jesse T. Cook, who directed Monster Brawl, which was the opening film two years ago. The film features BOTH Stephen McHattie and Julian Richings in the cast, which seems like a requirement these days for Canadian films. That said, the word on Septic Man is that it is quite disgusting and that people probably shouldn't eat anything while watching the film.
9.30 PM: MOTIVATIONAL GROWTH (USA) Canadian Premiere!
Description: A dark, twisted and funny horror comedy about a depressed man who lets his home fall into a hideous state of decay until a grotesque giant, talking mold grows and starts giving advice (voiced by none other than Re-Animator's Jeffrey Combs)!
Thought: I think that the fact that the film involves talking mold is all you really need to know about Motivational Growth.
MON. OCT 21 -- DOUBLE SCENE POINTS NIGHT
(twice as many SCENE points on tickets)
7.00 PM: ODD THOMAS (USA) Canadian Premiere!
Description: Based on the best-selling novel by Dean Koontz. In a California desert town, a young cook (Star Trek's Anton Yelchin) with a unique ability to see supernatural forces at work, encounters a mysterious man with a link to a darkness that threatens to destroy the people around him. Directed by Stephen Sommers (The Mummy) and co-starring Willem Dafoe (Shadow of the Vampire)
Thoughts: I think whether or not you enjoy this film will be based on how much you like Stephen Sommers as a director (I personally don't mind his films). I got a bit of a John Dies at the End vibe watching the trailer for this film, except with a lot more CGI. This is a "wait and see" film for me.
9.30 PM: SOLO (CANADA) Toronto Premiere!
Description: In this suspenseful horror-thriller a teenage girl finds herself terrorized when she spends two nights alone, as part of her camp counsellor initiation, on the same remote island where a camper suspiciously disappeared decades before. Stars Annie Clark (Degrassi: The Next Generation) and Daniel Kash (Aliens)
Thoughts: This film can go either way for me. Really depends on how suspenseful the horror truly is.
TUES. OCT 22 - SCI-FI NIGHT
7.00 PM: LAST DAYS ON MARS (UK/ IRELAND) Canadian Premiere! *TOP 5 PICK*
Description: An intense sci-fi horror thriller about a deadly strain of bacteria discovered in the Martian soil that begins to infect a group of astronauts, turning them one by one into blood-thirsty zombie-like killers. Stars Liev Schreiber (Scream), Olivia Williams (The Sixth Sense) and Elias Koteas (Shutter Island)
Thoughts: I always love a good sci-fi/horror film and Last Days on Mars definitely looks like it will be quite tense.
9.30 PM: THE MACHINE (UK) Toronto Premiere!
Description: A dark and stylish sci-fi thriller with clear nods to Blade Runner about a conflicted scientific genius trying to make the perfect female android, while being funded by a secret government military program. Co-stars Caity Lotz (The Pact) and Toby Stephens (Severance)
Thoughts: This film looks to be some very hard sci-fi, which will be right up my alley.
7.00 PM: FOUND (USA) Toronto Premiere!
Description: A coming of age movie about a shy, bullied 10 year old who takes refuge in horror movies, only to see his life turn into a horror story for real when he discovers the older brother he shares the house with is a gruesome serial killer.
Thoughts: This film is probably shaping up to be one of the more disturbing films of the festival. The quotes in the trailer says it all.
9.30 PM: EVIL FEED (CANADA) World Premiere!
Description: Bloody, outrageous and wickedly entertaining, a one-of-a-kind horror-action-comedy about a sinister Chinese restaurant that kidnaps martial artists off the streets, forces them to fight to the death, and then serves the loser up for dinner to paying guests!
Thoughts: Without a doubt, this will be the most messed up (and gory) film of this year's festival. I probably won't recommend this one to the faint of heart.
THURS. OCT 24 - SCARY NIGHT
Description: A scary found footage film from acclaimed filmmaker Bobcat Goldthwait (God Bless America) about a young couple obsessed with tracking down Bigfoot and the exact location where the famous Patterson-Gimlin footage of the creature was shot.
Thoughts: This is definitely a year for sasquatch films, with Shooting Bigfoot having played earlier this year at Hot Docs (co-presented by Toronto After Dark). While found footage films are really hit or miss these days, I'm looking forward to seeing what Bobcat Goldthwait does with this format. Without a doubt, this is the film I'm most looking forward to seeing at the festival.
9.30 PM: THE BANSHEE CHAPTER (USA/Germany) North American Premiere!
Description: A scary horror thriller about a young reporter in search of her missing friend, last seen experimenting with the same mind-altering drugs used by the CIA in the 1950s' infamous MK-Ultra program.
Thoughts: This definitely looks like it will be a VERY scary film (and barely missed making my top five picks). I'm going to call it right now and say that The Banshee Chapter is this year's Citadel.
FRI. OCT 25 - CLOSING NIGHT
7.00 PM: CHEAP THRILLS (USA) Toronto Premiere!
Description: An outrageous, darkly funny, and shocking award-winning thriller about a desperate, unemployed dad, facing financial ruin who gets offered a way out of his money woes by a wealthy, thrill-seeking couple. To pay off his debts, he'll need to perform an increasingly risky series of dares for them over one tortuous night. Co-stars Sara Paxton (The Innkeepers) and David Koechner (Anchorman).
Thought: There are some shots seen in the trailer, which has me feeling uneasy. This might end up being the hardest film for me to watch.
9.30 PM: BIG BAD WOLVES (ISRAEL) Toronto Premiere and Closing Gala!
Description: A brilliantly constructed, award-winning crime thriller that deftly blends elements of horror and dark comedy. Two police officers kidnap a suspected brutal serial killer so they can carry out their own private interrogation in the woods. The twists and turns that follow will have you guessing whose side you should be on right up until the very end!
Thoughts: Since this film won Best Film at the Fantasia Film Festival, I'm sure Big Bad Wolves will close off Toronto After Dark on a high note, despite being much darker than last year's closing film.
Playing before each feature: BEASTS OF THE REAL WORLD, BLESS YOU, CORVUS, DOWN BOB, JUST ELLA, KIN, L'ÉTRANGER, LIEBE (LOVE), MASTER, MONTREAL ZOMBIES, MOOD KILLER, NIGHT GIANT, REMEMBER ME, THE GUEST, THE HUNT, THE LAMP, THE LAST VIDEO STORE, THE VEHICLE and UNDER THE NEON LIGHTS.
That wraps up my rundown of this year's Toronto After Dark line-up. The festival ALL-ACCESS pass is now on sale, but quickly approaching sell-out status. They can be purchased for $143 on the Cineplex website or in person at the Scotiabank Theatre box office. Single tickets are also now on sale and priced at $13 General/ $12 Student with Valid ID/ $10 Each in Multipack of 2 or More. See the Toronto After Dark or Cineplex website for details.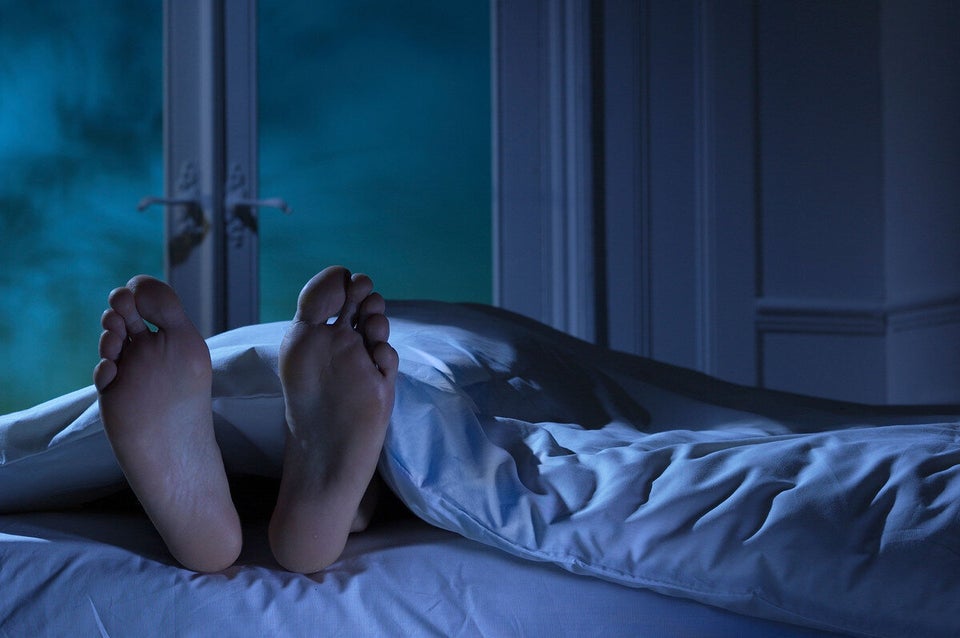 13 Horror Movies For Parents