Since being appointed UN Special Rapporteur on the Right to Adequate Housing in 2014, I've come to realize that one of the biggest issues confronting cities around the world is the financialization of housing, or the corporate capture of housing. That's when housing is treated as a commodity — a place to park capital and grow wealth — rather than as a social good and a human right, a place of dignity and respite from the world.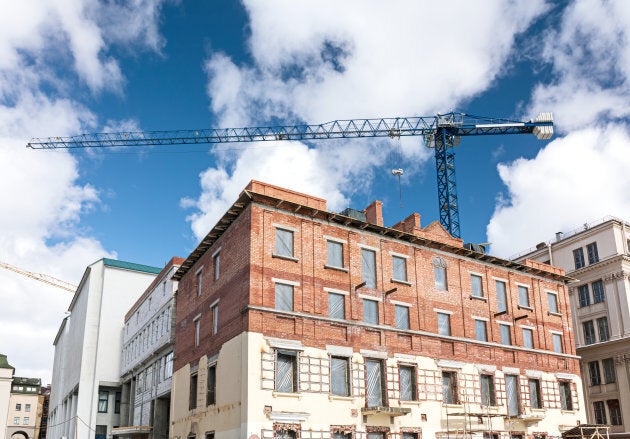 For the last two years I've been researching, writing and talking about this phenomenon in cities like London, Melbourne and Mumbai. Much of my work has focused on the role of huge private equity firms like Blackstone, who have been buying up bad debt associated with residential real estate, as well as thousands of homes in depressed areas where they believe land values are under-realized.
They then go about implementing their business model: buy it, fix it, refinance it at an inflated value, and then sell it — at a significant profit (to satisfy investors and creditors). The result is the pushing out of low-income tenants and their replacement by more affluent ones. I've seen this pattern in the U.S., Germany, Sweden, Spain and Ireland.
Corporate capture of housing is qualitatively different from gentrification. Gentrification is the dynamic through which lower-income, centrally located and often racialized neighbourhoods become sought after by artists, entrepreneurs, young professionals and more affluent, non-racialized families. They become populated with hipster cafes, yoga studios and more luxurious dwellings to service the new population.
Inflated housing costs and demographic change are engineered solely for profit as a way to create more wealth among a few at the expense of housing for many others.
Corporate capture of housing, on the other hand, is driven by the dynamics of commodity markets, rather than relative affordability for residents and neighbourhood aesthetics. Inflated housing costs and demographic change are engineered solely for profit as a way to create more wealth among a few at the expense of housing for many others.
While I've seen plenty of gentrification in Ottawa and its ill effect on those who relied on the affordable housing that was lost, I was caught by surprise when the financialization of housing showed up in Ottawa, my own backyard.
Heron Gate community at risk
I visited the Heron Gate community in the east end of the city in early May when I heard that 104 households there had been issued eviction notices. Timbercreek Communities, the owner of these units, says the homes are in such a bad state of repair that demolition is the only way forward. I was alarmed at the extent of the evictions and the need for demolition, but it was only once I visited the community and did some research into their landlord that the penny dropped.
The homes slated for demolition in Heron Gate are inhabited by low-income tenants, close to 90 per cent of whom are visible minorities. It's high-density living with an average of more than five people in each household, including multiple children. Many generate an income from their homes, be it childcare or other services, and have a strong sense of community.
Timbercreek Communities is not your typical landlord. It's part of a sizeable asset management firm, controlling $8 billion worth of real estate and related assets in its portfolio, with properties in North America, Europe and Asia. They self-identify as an "active investor" focused on "delivering ... and growing returns for their investors." Their focus does not seem to be on the well-being of their tenants and diversity of the cities where they hold assets. Instead, they practice in unscrupulous demographic engineering in search of profits: replacing poor and vulnerable people with those who possess greater purchasing power.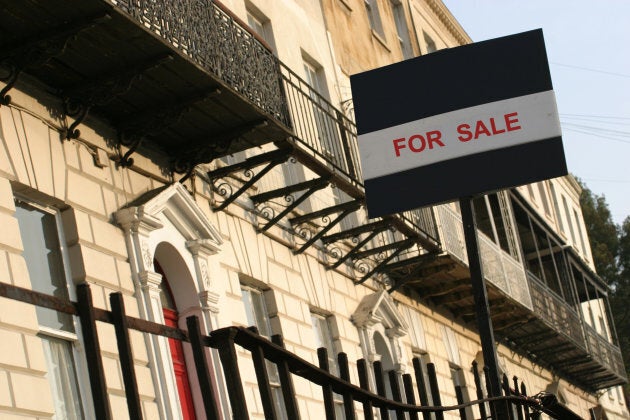 What is particularly alarming about these global financial trends is that governments have either acquiesced or been complicit in them. Housing — unlike other commodities such as oil, gold and steel — is a recognized human right under international human rights law to which Canada has committed itself, most recently through its National Housing Strategy. As a result, all levels of government in Canada have obligations they must fulfill. They cannot stand idly by while the private sector, largely responsible for ensuring access to housing for the bulk of people in Canada, does not comply with those obligations.
And yet, to date that's precisely what's happened. Mayor Jim Watson of Ottawa and Councillor Jean Cloutier have expressed their sympathies with the community, but have said his hands are tied in light of provincial legislation despite the fact that there is a real risk that at least some of the households evicted will be rendered homeless.
A human rights approach to Heron Gate
In the case of Heron Gate, a human rights approach requires an entirely different position and set of considerations and actions on the part of governments, leading to drastically different results.
Evictions that result in homelessness are a violation of international human rights law and must be avoided. Prior to any evictions, Timbercreek, the City of Ottawa and other levels of government must put in place a formal process to explore, with the community, every alternative to eviction.
Heron Gate is emblematic of what's happening in cities the world over.
Inviting tenants to engage in one or two phases of planning to fulfill a "consultation" requirement cannot be considered meaningful engagement. Community members must be part of all decision-making, and all the necessary supports must be provided to the community to ensure they can engage such a process.
As a start, Heron Gate tenants should be provided with necessary resources to determine if their homes really are unsalvageable. And if it is determined that eviction is the only way forward, the tenants must be temporarily relocated to adequate housing they can afford in close proximity to where they currently live. When the housing is rebuilt, residents must have the option of returning to housing that meets their needs and is affordable to them in light of their household income.
Heron Gate is emblematic of what's happening in cities the world over. Governments in Canada can choose to turn a blind eye and allow the replication of a pattern that exacerbates inequality and pushes residents out of their cities. Or, they can buck the trend and become a global example of a place that protects the diversity of cities and the interests of its residents by invoking human rights.
Have you been affected personally by this or another issue? Share your story on HuffPost Canada blogs. We feature the best of Canadian opinion and perspectives. Find out how to contribute here.
Popular in the Community