The first satellite designed and built in Alberta is now officially orbiting the Earth.
Early Friday morning, Ex-Alta 1 deployed from the International Space Station into orbit.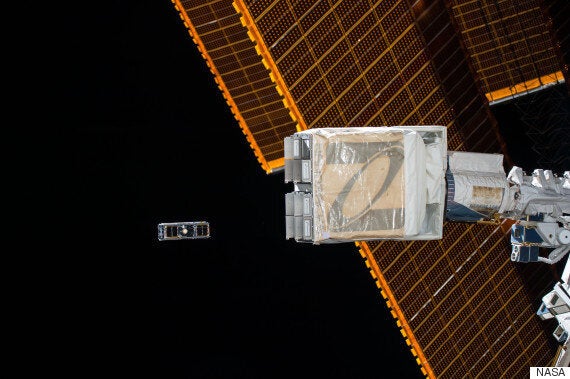 The satellite was built and designed by students at the University of Alberta. The cube satellite was sent into space along with others as part of the QB50 ("cube 50") Mission to create an international network of small satellites that will gather data on the lower thermosphere and space weather. Ex-Alta 1 is the only Canadian satellite in the project.
According to the Canadian Space Agency, a cube sat is a nano satellite, one of the smallest satellites that deploys into space (it's about the size of a loaf of bread).
The student ground control team in Edmonton was able to watch the satellite deploy at 2:55 a.m. MT.
"15 minutes later the team went outside and watched as the ISS transited across the night sky, a bright star floating by (caused by sunlight reflected off the station's solar panels), knowing that nearby Ex-Alta 1 was tumbling away on its journey to space," read a blog post published by the AlbertaSat team.
A few hours later, the satellite's radio beacon successfully broadcast back down to Earth.
The AlbertaSat team explains the project.
"This is amazing," tweeted Kristen Cote, a former member of the AlbertaSat team who is now a graduate student at York University.
"I would not have missed this for the world," said Ian Mann, a physics professor whose research focuses on space weather, in a release from the University of Alberta.
The team behind the satellite is made up of undergraduate and graduate students. The project took seven years and cost nearly $800,000, paid for by a crowdfunding effort, as well as donations by the school and different space organizations.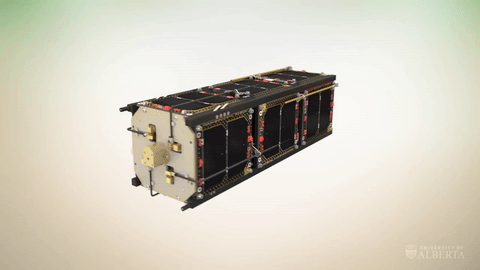 The satellite will orbit Earth for up to 18 months before it burns up during re-entry.
It has four tools it will be using:
A probe that studies space weather by measuring electron density
A magnetometer that measures magnetic signatures in space weather
A radiation dosimeter
And an open-source program that's being field tested for future space missions
The team still has lots of work ahead. They'll have to establish direct contact with the satellite and stabilize its orbit so it can begin taking scientific readings, which the team will collect and track.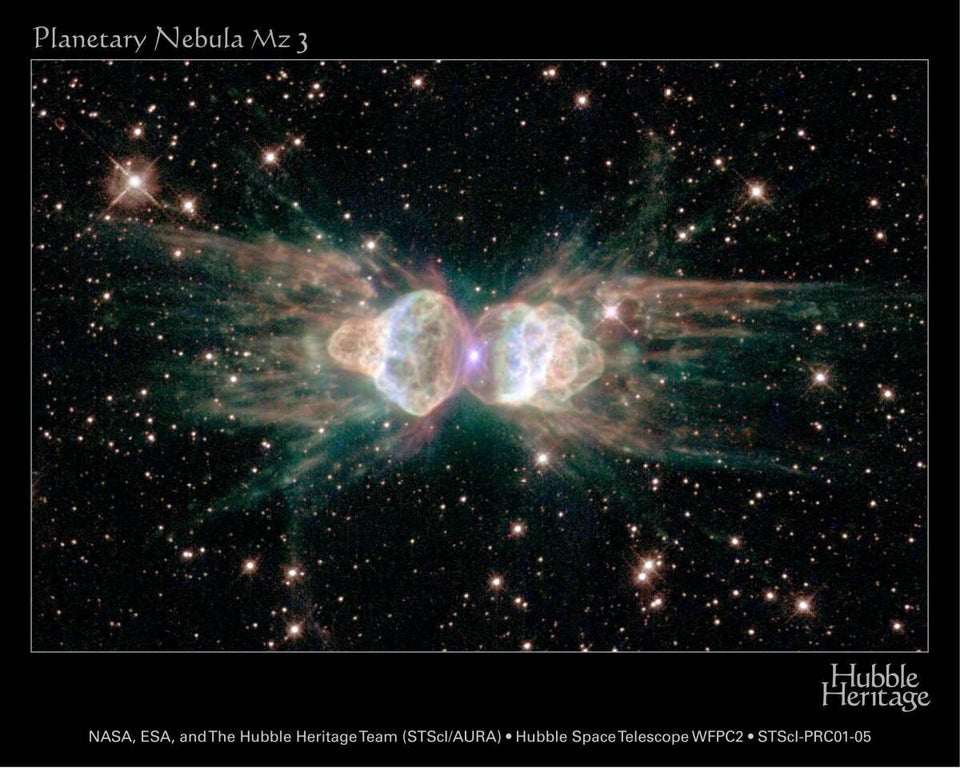 Images From NASA's Hubble Telescope