I'm awoken to the sound of the engine stopping. I peel back the curtain of my bands 2008 XL Prevost luxury touring coach and notice that I'm beside a very large river. I know I'm in the Midwest -- that I know for sure. I'm sleeping beside my wife and 20-month-old daughter, Delphine.
D is awake. It's in this moment that I realize, that I need to clothe myself, change the baby, and feed us both (while my wife still sleeps).
My surroundings are bleak.
It seems I'm under not one, but two interstate overpasses, compressed on either side by concrete and diesel fumes. My family and I are muddled in the middle. On one side of me, there's a parking garage littered with broken bottles; on the other, a sports arena, cleverly titled, "The Kentucky Fried Chicken YUM centre."
The next two nights will be off-days and it will seem like an eternity. We are so used to moving, being jostled around in the back of our bus, that I will actually miss the nightly sensation of free falling off my bed.
I quickly trawl the Internet in search of what Louisville has to offer; playgrounds, museums, parks, bourbon...
Ah! Perfect, It's Australian animal day at the Kentucky children's museum! Kookaburra, Dingo, tarantula. Check!
Onward we go. D and I sample pecan pie, BBQ, and a root beer float -- a southern bounty, it's wonderful....
One hour till nap time. Phew! We've done it. The morning descends into afternoon. We quickly sojourn to the bus. It starts to rain, we start to run. The stroller is a tattered mess of cookie cumbs, tears and toddler fatigue. But life is good.
Back on the bus, an out-of-tune river boat ferry looms large. Heavy paddles heave in the muddy water. Is it Beale street blues? Sunny side of the street?
Please sleep through this D. Please. Please?
I sleep too. It's dark in the bus, like a metal tomb in a tube.
I don't dream. I'm too tired to dream.
It's rush hour now on the overpass. I clamp D's portable chair to the bus's breakfast table. It's a second-hand seat I found at a Salvation Army in Boston. It came in its original box from the 70s, on the front a girl in gingham and pigtails smiles against a golden bowl of corn flakes.Yummy!
The whole family decides on an evening stroll. No map. Just walking on instinct in Derby City.
Attached to the restaurant we find an art gallery. We laugh together in a swirl of letters, one of the installations. It's downtown, The 21c museum. We pretend to touch the $5,000 plastic pig, gasp the digital waterfall, and marvel at the invisibility of the infinity math rainbow. We throw pillows while the sirens sing. Bellies full and happy, it's a real hunter-gatherer family affair.
Is being here just a strange coincidence?
A blip on the map. Just another 70-hour tour. Just another day in the life for us.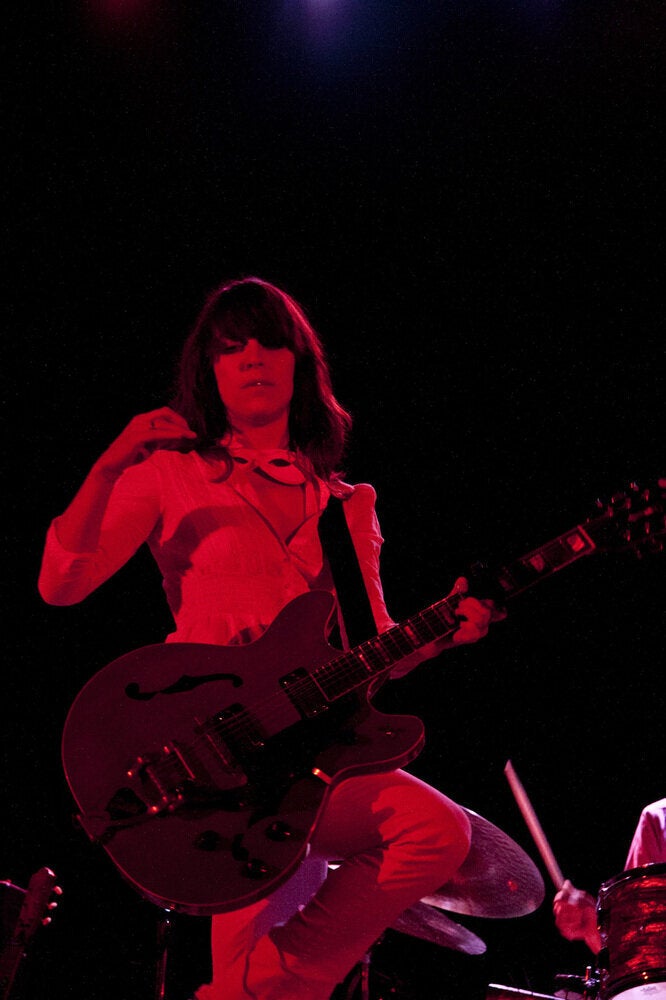 Norman Wong's Arts & Crafts Records Gallery