"I admit that I never breastfeed my son in public anymore," the mother wrote. "I feel like somehow I would be committing a criminal act when all I am doing is providing comfort and nourishment for my son."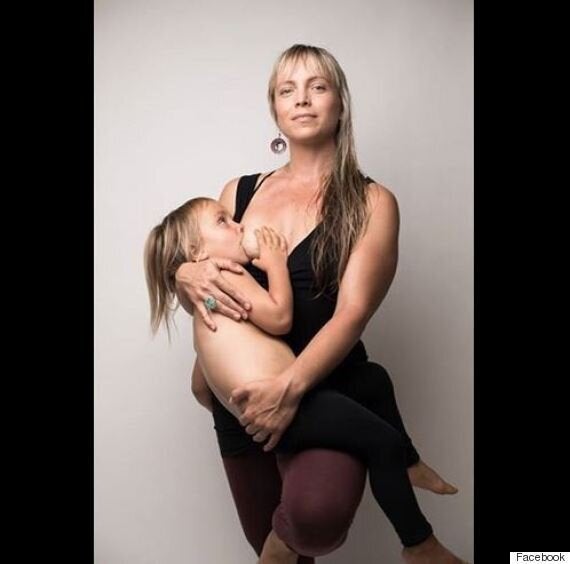 In her post, the 36-year-old reveals that her son "mostly eats normal food" and that her breast milk simply acts as a supplement to his diet.
"I still have milk, he still wants his 'nah nahs' as he calls it and nothing, absolutely nothing soothes him better," Beall explained. "I have tried to wean him multiple times and I have at last surrendered to the flow of my relationship with my son."
By sharing her photo, Beall hopes to "promote and support feminism" by trying to change the perception of extended breastfeeding. The mother boldly wrote: "If this offends you, ask a me a question rather than call me names. Let's learn from one another. Let's be free from fear of our differences and let's be filled with curiosity and compassion!"
Since the image was posted earlier this month, it has received over 10,000 likes and 1,700 shares. Impressively, most of the comments were incredibly positive. "What a beautiful photo and a beautiful relationship," one Facebook user wrote.
Another said: "I formula fed and support you and all breastfeeding mommies no matter how long your journey is. We all take parenting day by day and all try to do what we think is best for our babies and shouldn't be judged for it. If someone is offended by something that has absolutely nothing to do with them it's their problem not yours."
Others even took up Beall's offer and asked her questions. They ranged from how she manages to stand and breastfeed her three year old to how long she plans to breastfeed for.
While Beall is open to answering questions to change the stigma around extended breastfeeding, she has no doubt received backlash in the process. To explain the negative criticism, New York lactation consultant Leigh Anne O'Connor told Yahoo Parenting: "A lot of people think of breasts in a sexual way, so breastfeeding a child who is not an infant comes across as sexualizing the child."
Despite the comments, good and bad, Beall says she has "no agenda about breastfeeding." "This is just what I do," the mom said. "I hope to help other women who also breastfeed to not feel awkward or abnormal doing it."
Beall is a renowned photographer from Arizona. In the past, she's made news with her "Beautiful Body" project, which is a photo series of what women look like after giving birth. Below is a sample of her work: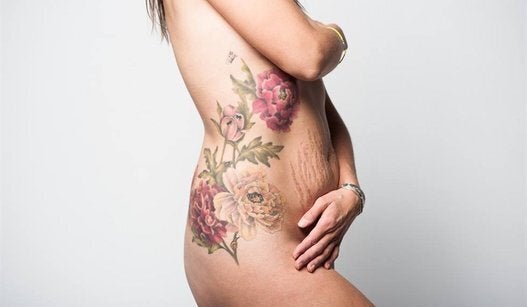 What REAL Women Look Like After Giving Birth
Popular in the Community