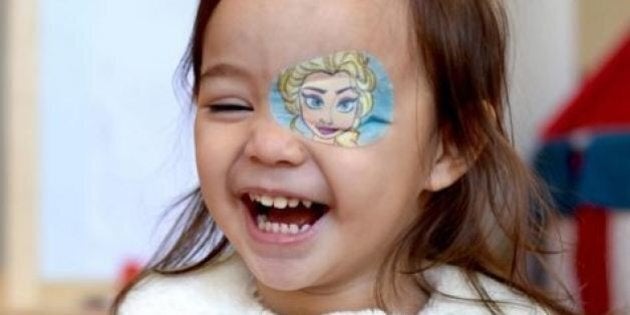 A dad who customizes his daughter's eye patches is bringing her (and the internet) so much joy.
Geof Grubb's daughter Layla was born with a cloudy lens, known as a cataract, in her right eye. To improve her vision, the toddler has to wear an eye patch over her left eye for two hours each day. But that hasn't stopped the little girl or her father from having a little fun.
Grubb first captured the internet's attention with Layla's eye patches last year when he posted some of his first designs on Reddit. "My daughter has to wear an eye patch. Tried to make the best of it," he wrote on the site.
According to Grubb, he put his photos on Reddit because he thought his illustrations were pretty cute. "Once it caught on, I got to hear a lot of stories from other patchers and parents who have done similar things for their children. I had no idea it was so common!" the dad told The Bump.
Eye patches are usually recommended for children diagnosed with amblyopia, also known as lazy eye, to improve their vision. About 3 per cent of all children develop lazy eye. Those like Layla, who have cataracts, are also encouraged to use eye patches to improve vision, however this condition is rare among kids.
Following his Reddit post, Grubb started an Instagram account to document all his eye patch designs for Layla. The account now has a following of over 11,000 people.
Flip through the slideshow below to see some of our favourite designs. These adorable photos of Layla are guaranteed to make you smile!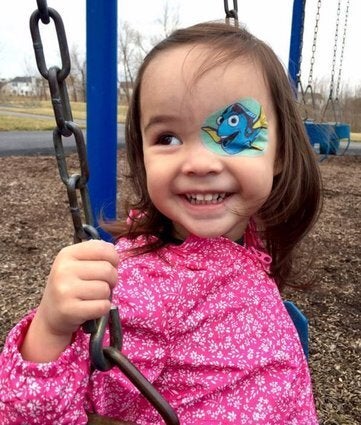 Dad Customizes Daughter's Eye Patches
Popular in the Community