Many of us have been striving our entire lives to achieve the perfect eyebrow. And most often, we fail measurably in our quests.
Brow products in cosmetics have come and gone, and we've experienced the good, the bad and the downright awful. From pencils to gels, our brows either look too light or too dark, too bushy or too plucked. What's a girl (or boy!) got to do to get a nice set of brows in this world?
We went looking for the answers.
And verdict: it seems as if products may not be the solution for some of us. In order to get that brow shape that goes a long way, a sculpting or a tinting treatment may be more suitable.
"Tinting is like getting a 'mini hair colour' for your brows," says Anna Koniaris, a Caryl Baker Visage National Face Expert. "It's used to darken or enhance the colour of brows to complement skin, hair and eye colour, giving eyes a natural eye-lift and can also cover grey for a more youthful appearance."
When it comes to tinting, it's all about the right colouring.
"Most people don't realize the difference great brows can make to their overall look and the right brow colour is a key element in creating brows that wow!" Koniaris explains.
What's the procedure like?
Tints are blended to create the perfect colour match. Using a tiny brush, a light layer is applied to the three points of the brow (the inner corner, arch and tail). It's left on for only one to two minutes before being removed with a disposable cotton swab.
Still not sure if tinting is the right treatment for you? You have another option.
"Brow sculpting is the term given to a semi-permanent, textured eyebrow gel/skin paint that is applied to the skin to define and fill in eyebrows," explains Urla Duncan, President of Winks Eyelash Boutique in Toronto. "It's a great alternative to filling in your brows daily."
What's the procedure like?
The sculpting procedure begins with an analysis of the brows to determine the best shape for the eye. After trimming and tweezing, the brows are filled in with a powder as a means to outline the desired shape.
Duncan tell us that sculpting gel is "custom mixed to ensure the perfect shade." Using a fine applicator, the gel is then applied directly to skin in hair like strokes, giving off a 3D effect.
"They last for weeks and fade gradually. This service is done to fill in gaps and and give the illusion of hair where there isn't any," Duncan says. "It is a great way to add density and definition for beautiful brows without the daily fuss."
Want to intensify the sculpt?
For that 4D look with texture, eyebrow extensions can be added on to the sculpting treatment.
Conclusion: if you want a darker, more drastic brow, go for the brow tinting. If you want a more natural, textured brow, go for the gel sculpting.
Now, which brow experience will you choose?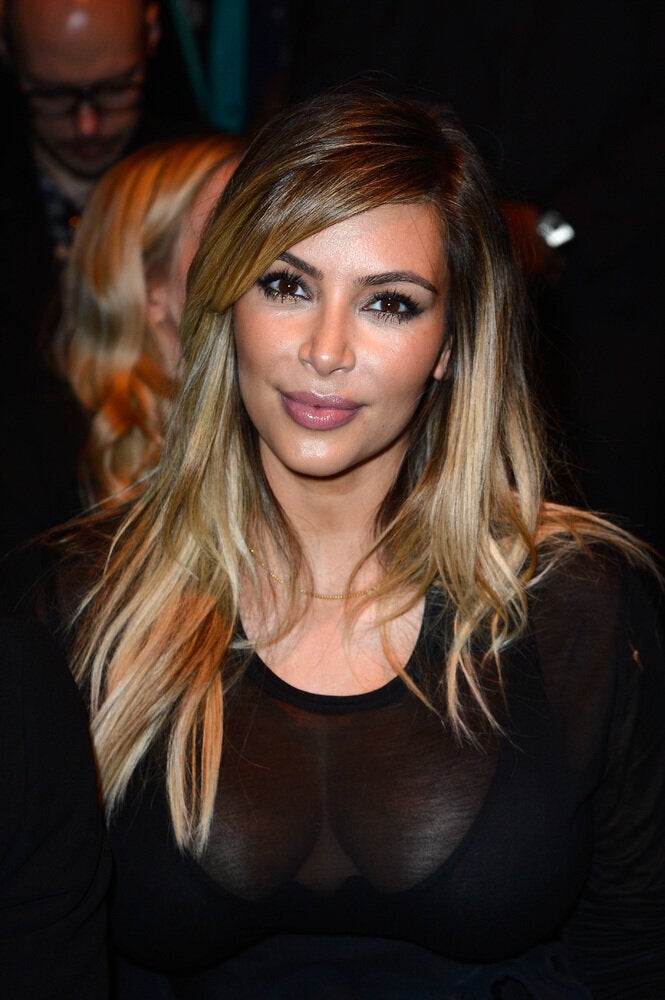 Celebrity Eyebrows