You've been working long hours. Your in-laws are visiting ... for a month. Your child has been refusing to eat their dinner for weeks.
There's a lot to be stressed out about.
Sometimes the toll stress puts on our bodies is subtle, like a decrease in appetite, or poor sleeping. But sometimes, the symptoms of stress are harder to ignore and are right in front of you — literally.
What is an eyelid twitch?
Eyelid twitches and eye twitches have different causes, according to the Mayo Clinic, but an eyelid twitch only affects the — you got it — eyelid, either the upper or lower lid, but sometimes both at the same time. The twitch usually occurs every few seconds for up to a few minutes, or once every minute or so, notes Healthline.
The twitching itself can range from hardly noticeable to very irritating, and can last for as long as a few hours to even a few months.
What causes eyelid twitches?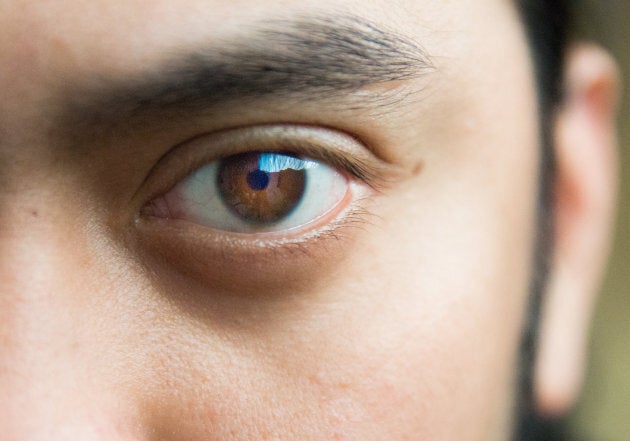 If the twitches last over a long period of time, you may have benign essential blepharospasm, meaning chronic or uncontrollable blinking. Certain stressors such as dry eyes, air pollution, light sensitivity, and smoking can also make twitches worse, according to Healthline.
What are the complications?
Other neurological conditions that can cause your eyelid to spasm include blepharospasm, in which the twitching gradually increases in both eyelids to the point where it can lead to near blindness, and hemifacial spasm, in which twitching occurs on one side of the face, according to WritingandWellness.com.
But before you start Googling your symptoms and convince yourself you're seriously ill, please go see your doctor.
When should you see your doctor?
Catch up with your doc if you have chronic eyelid twitching as well as any of the following symptoms:
Eye is red, swollen, or has a discharge
Eyelid is drooping
Eyelid closes after it twitches or you have difficulty opening your eye
Twitching goes on for several weeks or more
Twitching affects other parts of your face and body
How can you treat eyelid twitches?
Eyelid twitches should go away after a few days, but if it doesn't, there are a few natural ways to treat them, which will either reduce them or get rid of them over time.
Hot and cold compresses
Massage or acupuncture
Reduce stress by practising yoga, reading a book, doing physical exercise, or talking to a friend
Cutting back on caffeine and alcohol
Getting 7-8 hours of sleep every night
How can you prevent them?
Because the usual suspects that cause eyelid twitches are often stress, lack of sleep, and over-consumption of alcohol and caffeine, if you work on one or more of these areas, this will go a long way to preventing the spasms.
Take frequent breaks from the computer if you're at a desk all day, go for a 20-minute walk in the middle of your workday, go to bed a half hour earlier, talk to a friend or therapist if you can't cope with life's stresses, and ease up on the coffee and booze.