It was in November 2011 when I had the pleasure of speaking with photographer David Jay about his ever-evolving The Scar Project (acronym for "Surviving Cancer Absolute Reality") comprised of a series of beautiful photographs of men and women showcasing their post-mastectomy scars. With Angelina Jolie's recent revelation of her own preventative double mastectomy the attention is surely focused on this particular facet of breast cancer challenges.
David's photographs are striking. All beautifully composed and effortlessly captures the essence of each individual. He has been continuously working on these portrait photographs for over seven years now, which have been presented at various exhibits around the United States. His New York show was even submitted for a Pulitzer.
David's drive to raise awareness of breast cancer and more specifically hone in on those who have the scars were brilliantly captured on film in the documentary (and winner of the 2012 Daytime Emmy Award) Baring It All directed by Patricia Zagarella. David also released a hard cover coffee table book, The SCAR Project (Breast Cancer Is Not a Pink Ribbon, Volume 1) in later 2011. So clearly there is a voice, a community and a need for this type of awareness.
And what better way of creating said awareness today is by utilizing the various social media channels with specific campaigns directed towards building awareness, solidifying the brand and of course being able to communicate with the community.
It's nothing out of the ordinary. Social media is basically a brand awareness no-brainer. They are all part of today's unique set of communication tools. With respect to The SCAR Project, social media -- specifically The SCAR Project Facebook Fan Page -- offers up to David and his team effective real-time responses buoyed by the serious engagement with his growing community of supporters, breast cancer survivors and their families. I just checked and it's just passed the 30,000 mark.
Fantastic right? Well, not so fast.
I got an email from David last fall alerting me about Facebook's decision to ban photographs from The SCAR Project from being posted on the Fan Page for 30 days. Truth be told, I just thought it could have been a miscommunication or a technical glitch.
However this morning I received notice of a Change.org petition founded by breast cancer survivor by the handle of Scorchy Barington that is being circulated online, addressing Facebook's decision to ban it -- again.
Banned. Again. Twice. Well apparently Facebook felt that David Jay's sophisticated and empowering photographs were akin to child pornography.
Here is the full text from the change.org petition:
"The SCAR Project is a series of photographs of young breast cancer survivors shot by photographer David Jay. The SCAR Project is an exercise in awareness, hope, reflection and healing. Its mission is to raise public consciousness of early-onset breast cancer, and to help young survivors see their scars, faces, figures and experiences through a new, honest and ultimately empowering lens.

Yet Facebook has been removing photos from The SCAR Project page. They've even banned David Jay, internationally known photographer and founder of the project, from posting for 30 days. They also asked Anne Marie Giannino-Otis at Stupid Dumb Breast Cancer to remove post-mastectomy photographs from her Facebook page.

Facebook says these photos violate their policy -- essentially putting these images in the same category as pornography. The Scar Project, Stupid Dumb Breast Cancer, and other pages like them do not objectify or sexualize the human anatomy. They document the physical and emotional toll of women and men who have undergone mastectomies. They raise awareness of the disease and reinforce the need for early intervention and research toward a cure. This is the reality of breast cancer. BREAST CANCER IS NOT A PINK RIBBON.

As a woman living with Stage IV breast cancer, photos like The Scar Project help me feel a little less alone in what I'm going through. With so many young women facing breast cancer diagnoses, I know these photos give them hope, too. By removing the photos, Facebook is sending us a message that our struggle with this disease should be kept in the dark.

Facebook needs to update their policies to support men and women fighting cancer and living with the scars of the disease. According to Facebook policy, breastfeeding isn't the same as nudity: "We agree that breastfeeding is natural and beautiful and we're glad to know that it's important for mothers to share their experiences with others on Facebook." So, why is breast cancer considered a violation? Women fighting breast cancer are also beautiful, and I can't think of a more important experience to share with others than one that raises awareness of the disease and helps other women who are facing treatment.

Facebook recently listened to users who asked them to strengthen their policies around hate speech against women, so if enough of us ask them to take a stand FOR the fight against breast cancer, they'll have to listen.

Tell Facebook these photos aren't offensive, and they need to update their policies to support people fighting and living with breast cancer."
So according to Mark Zuckerberg and the gang over at Facebook, photographs of people passed out, sloshed, hung-over, table dancing, or with their breasts hanging out are perfectly okay for Facebook and the global world's consumption. Professional photographs of women and men, who have undergone such a life saving mastectomies are not.
Oh, and don't forget their Pulitzer submission. And that Emmy Award.
Sorry, Mark. This. Ain't. Right.
To sign this petition please click here.
UPDATE: Since the posting of this article, David Jay and Scorchy Barrington had a conference call with Facebook executives to discuss the mastectomy photo censorship. The call, which was initiated by Facebook, led to an agreement on the fact thatFacebook needs to clarify their photo monitoring and censorship policies.

"Overall, my meeting with Facebook to discuss my Change.org petition was really positive. Facebook's representatives said they're fully supportive of the Scar Project and that they do allow mastectomy photos - but there's clearly both internal and external confusion that's leading Facebook employees to remove these photos when they shouldn't." - Scorchy Barrington

"I am very encouraged by my dialogue with Facebook today and extremelygrateful for the support of both Change.org and petitionwriter Scorchy Barrington. I was also pleased to see that The SCAR Project was integral in encouraging Facebook to improve their policy towards the allowance of post-mastectomy photos. My hope is that following today's discussion, newly implemented changes within Facebook will be a step towards furthering awareness and education on breast cancer as we continue to search for a cure." - David Jay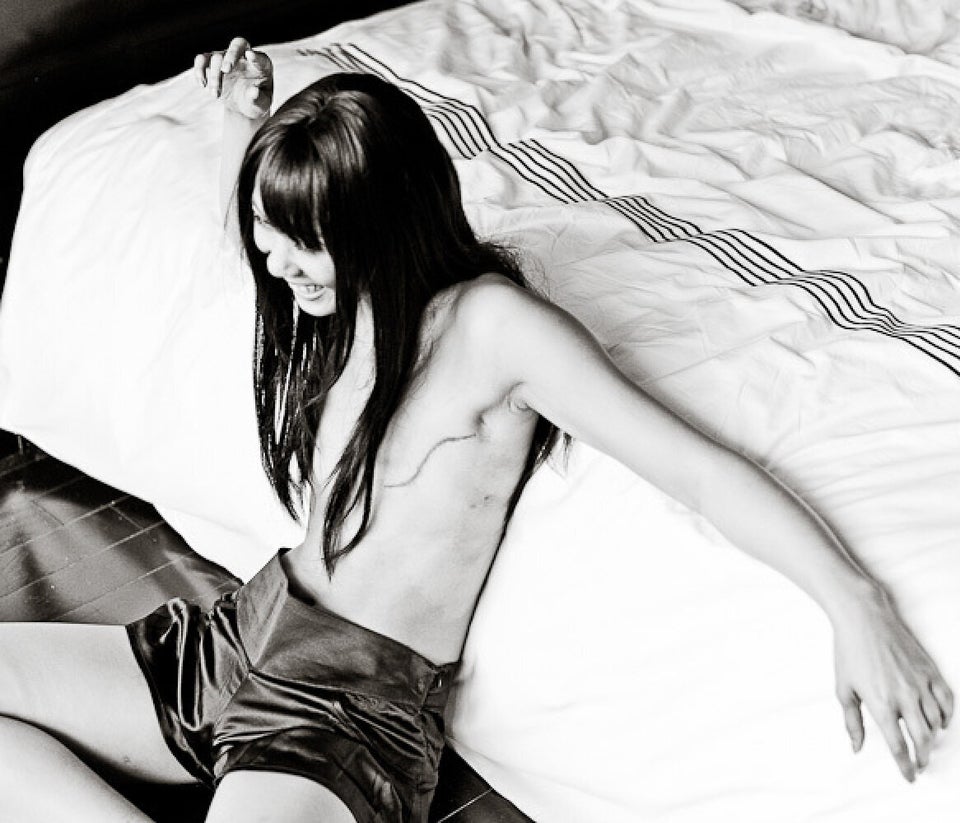 SCAR Project
Popular in the Community