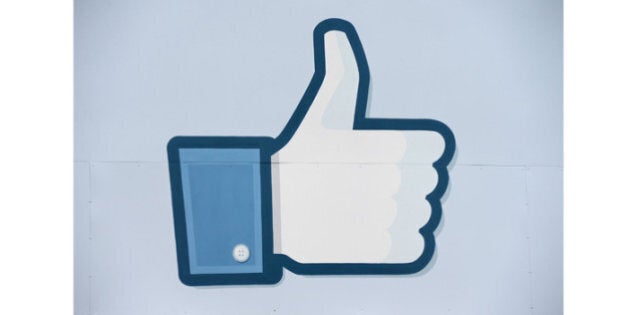 Both of these goals are intrinsically linked: Facebook is getting better at learning what you like and dislike, and can therefore present you with better content. This also means that its paid advertising functionalities are getting better at targeting consumers. And with organic reach declining, we're bound to see more and more companies exploring paid options.
So what does this mean for the average Facebook user? What will your news feed look like in the near future? Below are some of the most significant developments that have emerged from Facebook's changes:
Bad content is being muscled out
Much like what Google has been doing over the past few years, Facebook has modified and tweaked its algorithm to filter out low-quality content. With so much content available to users -- the average user has up to 1,500 stories a day that they could see -- Facebook has had to limit what people are seeing, so only 20 per cent of those stories actually make it to your news feed. What makes the cut is partially based on the quality of the content itself; the lower the quality, the less of it you will see.
Like-baiting posts are being eliminated
Posts that explicitly ask users to like, share, or comment are a target for Facebook. It is trying to significantly curtail any posts that prompt users to take an action. From a user standpoint, this is a positive thing, as like-baiting posts are at best annoying and at worst an insult to users' intelligence.
Again like Google, Facebook is targeting "spammy" links -- specifically those that bait users into clicking only to direct them to a page that is full of ads or is of poor quality. Ideally, Facebook would like to completely stop these types of posts from showing up on users' news feeds, but this is a newer initiative, and it has a long way to go.
Good content is taking over
Facebook is really keen on presenting users with the type of high quality, relevant content that they will read, share and engage with. To this end, users will see an increase in high quality news stories, trending topics, current events and recent social conversations.
Auto-play videos are increasing
Most users have probably noticed that when they scroll down to a video on their news feed, it plays automatically. And it's not just organic content; we will increasingly see advertisements on our news feeds that play when scrolled over. While auto-play videos can't be avoided, there is no volume unless users physically click on the video.
As organic reach declines and brands find their organic efforts to be eliciting fewer results, it is likely that we will see more companies dip their toes into the waters of paid advertising. Sponsored stories, boosted posts and the like will become more prominently displayed on the average user's news feed. However, because Facebook is getting better at identifying what users like, the kind of advertising content you will see on your news feed is going to be more in line with your interests. So while you may be subject to a higher volume of branded materials, it will be the kind of branded content that you will enjoy (at least, that's the idea).
Essentially, there are two key takeaways from Facebook changes that users can expect will only increase for the foreseeable future: First, they are likely to see more high quality content that tends to align better with their interests and behaviour. Second, it is likely that paid branded content will increase as organic reach decreases. At the base of these changes is the impetus to deliver a better user experience to Facebook users -- we'll have to wait and see if this vision translates into reality.
Jeff Quipp is an expert on digital marketing. He is the founder and CEO of Search Engine People Inc. (SEP), Canada's largest digital marketing firm, which has been on the PROFIT 100 ranking of Canada's Fastest Growing Companies for the past five consecutive years and named one of PROFIT Magazine's 50 Fastest Growing Companies in the Greater Toronto Area. You can follow Jeff on Twitter and connect with him on Google+