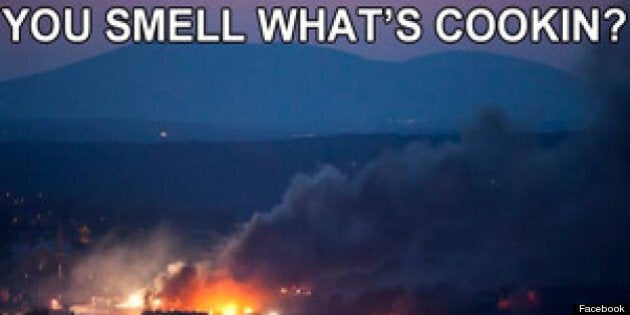 There are is bad taste and then there is revolting taste. This was a case of the latter.
After moderators initially declined to remove the content, Facebook pulled the page Tuesday after being contacted for comment by The Huffington Post Canada. The site would not comment on why it removed the page.
Comments posted to the page before it was pulled uniformly expressed outrage, with many encouraging fellow readers to write to Facebook.
Complaints submitted to Facebook initially yielded a response that the page "wasn't removed," according to several users. A complaint submitted by HuffPost Canada as a test received the same response.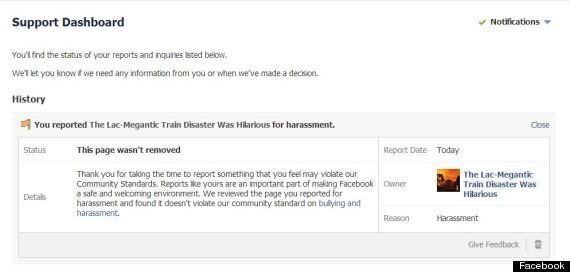 The Lac-Megantic page wasn't sexually explicit, violent, spam or hate speech (at least not under Facebook's definition which requires the speech to be directed at a race, ethnicity, religious group, gender, sexual orientation or people with a disability or disease). Complaints that labelled the site as harassment resulted in the message from Facebook that the site had not been removed.
The site has taken down images that were not explicit in nature but that were deemed offensive to a group, such as this image of a woman's upper and lower body separated into two chunks in Photoshop. The photo was accompanied by the the caption. "Left or right? But you've got to tell us how you came to that decision."
For whatever reason, it seems Facebook decided Tuesday that the Lac-Megantic page violated its rules in some way.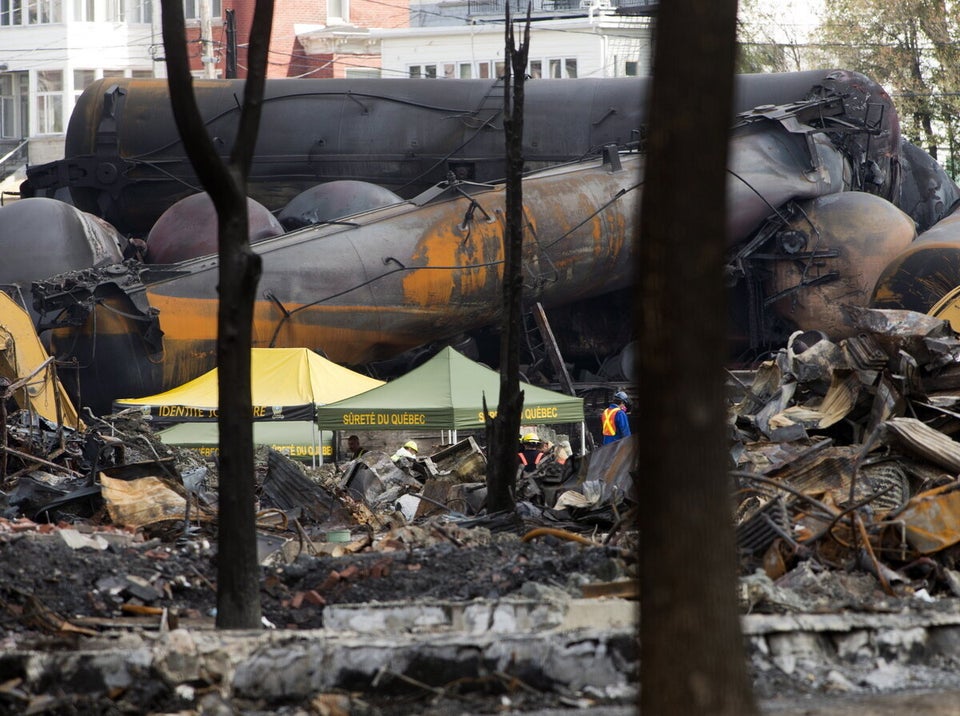 Lac-Megantic Explosions, Fire
Popular in the Community