OTTAWA — An elections expert who gave the Conservative government's controversial Fair Elections Act an A- grade last month now believes the bill shouldn't pass the Commons as is.
Former chief electoral officer Jean-Pierre Kingsley said he's not ready to re-grade Bill C-23 just now. And he won't say whether he stands by the grade or if he regrets giving the bill such a generous initial assessment. But he told a Commons committee Tuesday he feels several changes are needed to make the bill passable.
"I've been surprised by the fact that so many people have commented on that [A-]," Kingsley, who served as the head of Elections Canada for 17 years told The Huffington Post Canada.
"I mean I am one person, obviously with a past in elections, but you know even at the interview where I made that statement I was already indicating elements of the bill that require changes," he said.
On February 4, the day the bill was tabled in the Commons, Kingsley told CBC's Power and Politics that "overall, it looks like a good bill."
When CBC host Evan Solomon suggested Kingsley would mark it a B+, the former head of Elections Canada smiled and said: "An A- even!"
The Minister of Democratic Reform, Pierre Poilievre, repeatedly refers to Kinsley's A- in order to mute criticism of his bill.
But on Tuesday, Kingsley told MPs he agrees with the current chief electoral officer, Marc Mayrand, who gave a scathing condemnation of the Fair Elections Act and warned that thousands of Canadians could be disenfranchised for no good reason if the bill were to pass.
Kingsley was particularly critical of the federal government's attempts to eliminate vouching and its transparent attempt to muzzle the chief electoral officer.
Eliminating vouching, the practice by which one elector can prove their identity via another elector, would disenfranchise thousands of Canadians, especially seniors, aboriginals, youth and transients who have no ID, Kingsley said.
"This will directly affect the constitutional right to vote of a significant number of Canadians without justification."
The chief electoral officer needs to retain its ability to reach out to all Canadians, to encourage young people to vote, and speak about any concerns regarding the integrity of the system, Kingsley also said.
"Let me be clear: absent the rescinding of the proposed section ... Canadians will lose their trust and their confidence in our elections. That is not acceptable."
In an interview, Kingsley told HuffPost his A- was only meant to as a grade for the positive aspects of the bill: The retention of voter contact calling records, the increase in fines, an additional day of advance polls, new rules regarding loans and unpaid claims and the formal establishment of an advisory committee that has helped smaller parties have their voice heard.
Since February 4, he said he has spent more than 60 hours studying the bill and has been briefed by Elections Canada and Privy Council officials.
He blamed the media for focusing so much attention on his letter grade rather than the contents of the bill and said that's why he doesn't want to revisit the issue.
"It is so facile of the media to focus on that aspect that I wonder, is that very helpful to public discussion — which is why I don't want to revisit the issue at this time, about what I said then, what I say now and what I might say in the future."
"I would not reply that I am changing my mind about the grade and I am not saying that I sustain the grade, I am saying the debate must go on," Kingsley said.
"I am hopeful that my testimony and the testimony of others, very intelligent people, very conscientious people will results in changes being made to the bill."
Kingsley recommended Tuesday that the Conservative government also scrap a provision that would allow parties to exempt some fundraising costs incurred during election. The provision which would exclude from campaign spending limits any money spent to raise donations from people who donated $20 or more in the previous five years was "not justified," he said. Kingsley said that would amount to electoral advertising and would favour larger parties.
He called for the chief electoral officer be given the authority to access and inspect supporting documents filed by political parties. Elections Canada currently has no way of verifying whether what the parties say is true despite the fact they receive millions in subsidies from taxpayers.
Kingsley also suggested Elections Canada be given the right to compel testimony.
"The need for this authority… is demonstrated by the apparent lack of progress in the robocalls investigation," he said.
If the Conservative government failed to make the necessary changes, Kingsley said he would "stand ready to grade the end result very happily."
Liberal MP Kevin Lamoureux told reporters he was encouraged that Kingsley had clearly pointed out the need to amend the bill but he was far less optimistic than the former chief electoral officer.
"This is an affront to democracy, this bill deserves an F," Lamoureux said.
With files from The Canadian Press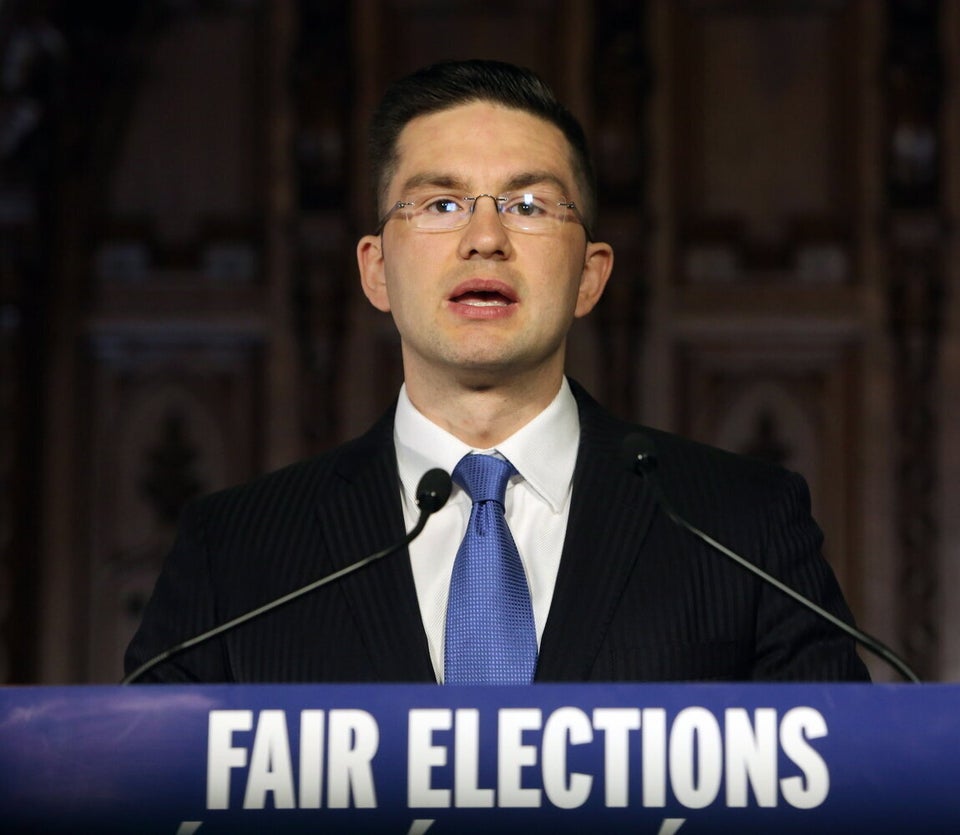 Proposed Changes Under 'Fair Elections Act'