OTTAWA — An Elections Canada pilot program aimed at encouraging student voting during the 2015 election could be grounded if the Fair Elections Act passes, students groups fear.
The Huffington Post Canada has learned that Elections Canada met with several student groups last summer to develop new ways to increase voter turnout among young people. The Canadian Federation of Students, the Canadian Alliance of Student Associations and the Fédération étudiante universitaire du Québec were all consulted on the changes.
The plan was to place so-called assistant returning offices in 40 university, college and CEGEP campuses across Canada. The offices would allow students to register onsite to get on the voters' list and to update or change their information in order to receive a voter information card before voting day which they could then use to help prove their identity. The offices would also provide special ballots that students could use to vote in advance of the election, regardless of where they live.
"This was going to be the first time there was going to be a national strategy to having polling stations on campus," Anne-Marie Roy of the Student Federation of the University of Ottawa told HuffPost.
"I think it would have encouraged voting, because people would have seen the offices, would have found out how to vote and taken the steps required," she said.
A marketing campaign targeting students was also being developed to engage them in the electoral process, said the Canadian Federation of Students' internal co-ordinator Brent Farrington.
Under the Conservatives' Fair Elections Act, Bill C-23, however, Elections Canada's chief electoral officer would no longer have the ability to "implement public education and information programs" to groups such as students.
Farrington said he believes Elections Canada's new initiatives will be shelved as a result.
The Canadian Federation of Students plans to raise the issue Monday evening during its testimony before the Commons committee studying the Act.
"That is a serious problem for students, because most students are transient, they don't live in the same place for multiple years," Farrington said, adding that they often have difficulty proving their residency.
Elections Canada's own research indicates that proving current residency is one of the barriers that contribute to young people's lower level of participation in elections. Other barriers include:
– A lack of knowledge about the electoral process, such as knowing where or when to vote;
– Not knowing one's registration status or how to register;
– Personal circumstances, such as not having transportation, being at school or work, or being away from one's riding.
To address those problems, Elections Canada planned to offer voting and registration services on campuses and and expand the use of the voter information card.
Under the current rules, voters at advance polls or regular polls have three options for proving their identity:
(1) one original piece of government-issued photo ID showing name and current address;
(2) two original pieces of Elections Canada-authorized ID, one of which must
show current address (such as a voter information card and a photo ID); or
(3) taking an oath and having another elector vouch for their identity.
The Fair Elections Act, however, prohibits the use of the voter information card and eliminates the use of vouching, whereby one individual who lives in the polling area vouches for another who lacks the proper identification.
Jonathan Champagne, executive director of the Canadian Alliance of Student Associations, said he is concerned that the elimination of voter information cards would prevent a lot of students from casting a ballot.
"If the voter information card is no longer able to be used as a form of ID, and vouching is eliminated, then you have three parts of the pilot project won't [happen]," Champagne said.
Voter turnout among 18 to 24 year olds was a mere 38.8 per cent in 2011, while turnout for the general population was 61 per cent.
"Often, it's not young people [are] not wanting to vote, it's the barriers that are in place," Champagne said.
"We were very encouraged by Elections Canada's proposal… to try to eliminate those barriers and see a higher turnout among students."
The federal government says it is eliminating vouching and the use of the voter information card in an effort to crack down on voter fraud.
Democratic Reform Minister Pierre Poilievre says voters will still have 39 other pieces of identification they can use to vote. Two of the documents aimed at students include an original copy of correspondence between the school and the student's address, and a letter of attestation from a student residence.
Muriel Rowe, an assistant manager of Residence Life at the University of Ottawa, said that every time there is an election, her office gets "a flood of students who are just desperate to find a way to prove their address is in Ottawa.
"The interest is there, it is just that if they are living eight months of the year on campus and return home for four months in the summer, they may not change their drivers' licence, they may not change their health card or things like that," she said.
"If you put a multistep process in their way, it makes it hard for them to anticipate leading up to election day what they will need to do. It's more likely that they will go to try to vote and then be turned away, and then it is too late for them to take any recourse."
Students are unlikely to jump through all the hoops to actually go vote, said Roy, of the student federation at the University of Ottawa.
She believes the Fair Elections Act is filled with tactics designed to reach out to an electorate that would vote Conservative.
"If we look at the impact the bill will have, it will impact students, young people who will have to take additional steps to prove their address in order to vote," she said. "It's 100 per cent a tactic."
NDP MP Matthew Dubé agrees.
"Clearly there is some veiled attempt at getting more Conservatives to vote and less support for other parties," the 25-year-old McGill graduate said.
It is important for Elections Canada, not just political parties, to try to reach out to young people and try to encourage them to vote, he added.
"I think that political parties do have a role to play – we obviously do have our supporters, we have our base, things like that – but I also think that from a non-partisan point of view, in terms of civics, just saying it is important to vote, regardless of who you vote for."
University of New Brunswick political scientist Paul Howe said he is not sure how Bill C-23 could affect voting initiatives for students, but he is sad to see the end of Elections Canada programs, such as Democracy Week, on campuses.
He thinks young people need to be instilled with an interest in politics and notes that studies show voting is a habit that people need to develop early otherwise they are less likely to vote at all.
"The fact that they don't know when and where to vote is just part of this broader or deeper disengagement that they have from the political world," Howe said.
"It's kind of unclear just how far this muzzling will go," he added. "I don't think that it will affect the ability of, say, engag[ing] in special efforts to engage voters through administrative methods, as opposed to advertising and communicating. But one doesn't know, and I suppose there is this concern that maybe this extends further than we even realized," he said.
Elections Canada was unable to say whether the new bill would prevent its youth campaign from moving ahead.
"I don't have an answer to your question on how C-23 would affect this if passed," spokeswoman Diane Benson told HuffPost.
Elections Canada may still add polls in university dorms, where numbers warrant. In 2011, there were 75 polls on campus residences.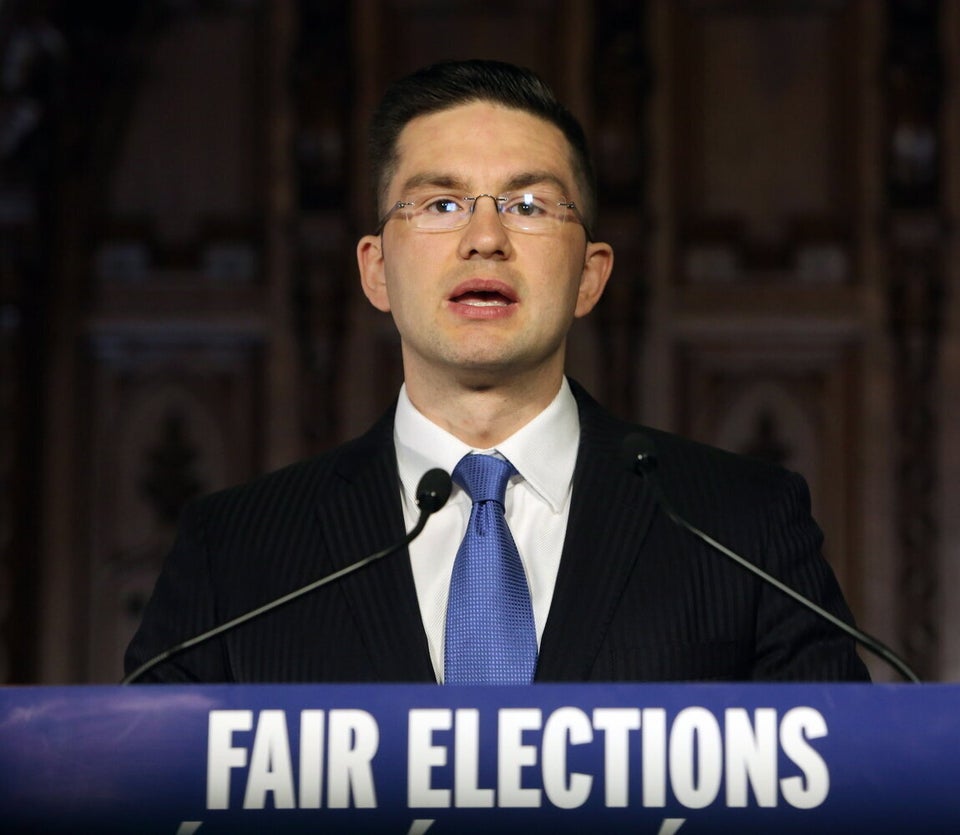 Proposed Changes Under 'Fair Elections Act'