OTTAWA — The Conservative government will amend its Fair Elections Act this week, stripping many controversial items in the bill. But lost in hoopla over the changes and the controversy over vouching is the original intent of the bill: stopping illegal robocalls.
In March 2012, MPs from all parties unanimously passed an NDP motion calling for legislation to give the head of Elections Canada the power to request any documents from political parties to ensure compliance with the law. The motion also called for all companies that call voters to register with Elections Canada; and for anyone who purchases those services during a general election to register as well.
Last week, the commissioner of Canada Elections, the person charged with leading investigations, tabled a summary report of his investigation into those calls. His report did not include calls made in riding of Guelph, Ont., which were the subject of a previous probe that resulted in one charge being laid.
Commissioner Yves Côté said that after three years, investigators had been unable to chase down all leads but he concluded from what they found that there had been no orchestrated campaign to prevent citizens from voting.
Côté highlighted several difficulties investigators faced in obtaining vital information, such as phone records and witness statements.
Last Friday, Poilievre confirmed he'll make some changes to his bill but won't budge on giving elections investigators broader powers or easier access to documents.
As a result, none of the problems Côté identified in his report will be fixed in the Fair Elections Act.
William Corbett, the commissioner who preceded Côté, spoke out against what's missing in the government's reforms.
"There's nothing in the [bill] that will enhance the ability of the commissioner to investigate alleged violations of the act," he told MPs at committee.
Critics have highlighted 14 ways they feel the government's bill comes up short:
Elections Canada has called this "a critical operational tool." Other regulatory bodies, such as the commissioner of competition and several provincial election watchdogs, already have this power.
In his recent report, Côté noted that one person who investigators believed would provide relevant information in the robocall probe refused to be interviewed.
"Regrettably, without this tool, some investigations will simply abort because of our inability to get at the facts," he wrote in his report.
Poilievre, however, said giving elections investigators that power "is a bad idea."
"The police don't even have that power," he said on CBC Friday. "I don't think that it is fair to give an elections investigator powers that are not even available to police officers who are investigating the most violent and serious of crimes."
Green Party Leader Elizabeth May told HuffPost that if the commissioner's office had this power, it would have been able to compel answers from reluctant Conservative staff responsible for the party's database.
The database, known as the constituent information management system (CIMS), was identified by a federal court judge as the most likely source for the list of phone numbers called during the last election. The calls sent voters, mostly non-Conservative supporters, to the wrong polling station.
"Who has the list of people who had access to the code? Who would have known how to manipulate the data? Who could have lifted that?" May said.
The Canadian Radio-television and Telecommunications Commission (CRTC) has this power but the government refused to give Elections Canada the same ability.
Elections investigators are hampered because they can't request billing data from carriers or call centres as the CRTC can, said Simon Rowland, president of Direct Leap Technologies and a former NDP candidate.
"Imagine if Revenue Canada needed to put forward evidence in a 50-page brief in order to get access to the basic books and receipts to begin an audit?" he said at a Commons committee earlier this month.
The only way elections investigators can obtain phone records or other documents is by seeking a court order, an onerous and time-consuming process. Last week's robocall report showed just how reluctant some service providers were to hand over key data to investigators.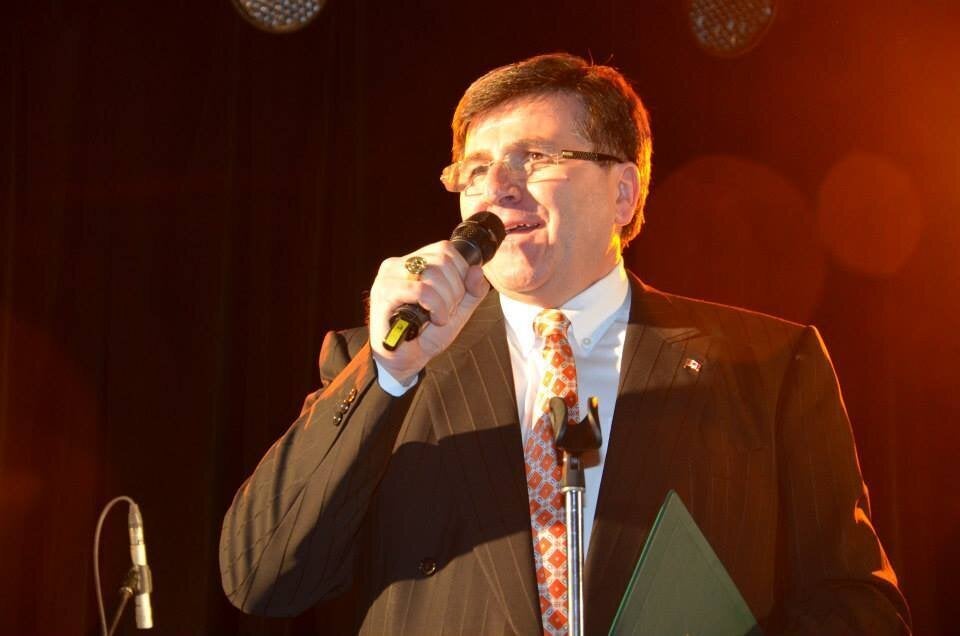 How Tories Plan To Vote On Bill C-23
Unlike candidates who run for office, political parties are not required to submit supporting documents when they file their expense claims. They also don't provide Elections Canada with detailed lists of expenses so it is very difficult for investigators to follow the money trail.
Elections Canada has complained that it doesn't have the power to require a party to produce documents to prove it is following the law — something that exists in every other province. Commissioner Côté listed this point as a challenge in his robocall investigation.
On TVO, University of Toronto law professor Yasmin Dawood said this missing power makes it "almost impossible for the commissioner to do his job in terms of rooting out electoral fraud."
Elections Canada raised concerns that the threshold required for the commissioner to launch an investigation is too high. The Fair Elections Act says the commissioner must believe "on reasonable grounds that an offence has been committed."
That is the standard for a search warrant, not an investigation, Elections Canada said in its submission to the Commons Committee. Elections Canada suggested changing the words slightly to say "suspects that an offence under this Act may have been committed."
*In a list of amendments to the bill shared with HuffPost on Monday, the Minister's office said it planned to remove the bill's proposed evidence threshold to give the Commissioner "the unrestricted ability to begin investigations."
Lawyer Steven Shrybman represented eight Canadians who went to court in 2012 to annul the results of the last federal election in six ridings after they received calls directing them to the wrong polling station. He told MPs at committee that if his clients had been able to name the Conservative Party as a defendant, he could have compelled the production of the party's database records.
"That would have told us who pulled the trigger on the smoking gun," he said.
"That is a pretty important part of the information needed," said Wilfred Moore, a former Liberal senator studying the bill.
"Are we trying to make the system better, or not?"
Simon Rowland, who also aided Elections Canada investigators in their robocall probe, said not having the call list means investigators will not know how many people were called and will not be able to cross-reference any call logs to ensure that they are complete.
On Friday, Poilievre said keeping call logs is not necessary.
"We provided a fair and reasonable proposal here and it will ensure the integrity of the system," he said.
Requiring routine reporting of phone numbers called is absolutely necessary, said Democracy Watch founder Duff Conacher. Compelling document disclosure after the fact is not the way to go, he added.
"People will shred documents, delete databases, and say I don't know, I don't recall," he said. "The key...is to file everything with Elections Canada so they don't have to chase after you to get access to everything."
If investigators cannot find the source of the robocalls, at least you've got them on the illegal filing, he said.
The Fair Elections Act would require any firms that use a phone bank to keep a copy of the script used. It would also force companies that send out robocalls to keep a copy of the recorded message. But Rowland said call centres should be required to do "100 per cent recordings" and stream them to a secure archiving facility at Elections Canada. Elections Canada should also be given the power to audit the equipment to ensure the calls are being recorded properly and the financial records of voter contact firms, he said.
Unless the laws are changed, Rowland said it is "inevitable" that fraudulent robocalls will occur during the next federal election in 2015.
"The temptation to do it needs to be curbed by transparency and audit ability, neither of which are provided by the bill," he said.
Poilievre contends that keeping audio records of every call made is unnecessary.
"The scripts in these calling centres are consistent and used by all the callers. We think it is reasonable that we ask that these companies retain those scripts [and] in the instance of automated calls that they maintain the recording," he said.
Employees and volunteers for political parties do not have to follow the same rules as companies hired to contact Canadians on their behalf. Under the Fair Elections Act, political parties will not have to register the live calls they make with the CRTC or keep any record of what is said during those calls.
Moore, the ex-Liberal senator, said he doesn't understand why political parties do not have to abide by the same rules as commercial providers.
In the House of Commons, Poilievre said party work is done almost exclusively by volunteers, "and, no, we are not going to bury these people in red tape."
The CRTC noted in a letter to MPs Craig Scott and Tom Lukiwski that sending unwanted text messages could be considered a breach of Canada's anti-spam legislation. But there is nothing in the bill that addresses non-traditional ways of reaching voters.
"As technology evolves, we've locked into a model that only involves automated dialing, so-called robocalls, and live voice calls," said Scott, the NDP's democratic and parliamentary reform critic. Nobody should be surprised to see the same party databases used to send text messages, he added.
Technologically sophisticated persons can now place calls using a whole range of ways to hide their identity, and they can also use extra-territorial calling, said Scott, the NDP MP.
"When you put the two together, I worry that anyone who really wants to engage in forms of robofraud will now be on notice that they can't use the legitimate system," he said, "so they will use all the means available to go outside that system."
Rowland noted that there is no effort in the bill to solve the problem of what to do when evidence is on servers in other countries. The CRTC testified it has had "challenges" enforcing the law on individuals and companies outside Canada.
The commissioner's report on robocalls last week noted that all the US firms employed to make robocalls during the last election refused to cooperate with investigators.
Liberal MP Kevin Lamoureux and NDP MP Craig Scott pointed out at committee that if someone failed to register with the CRTC and used their own calling equipment and proxy servers to make illegal calls, the telecoms watchdog would have no idea.
The CRTC's senior general counsel Christianne Laizner it would be up to Canadians 30 days after the election had ended to check the agency's public registry to see if their call had been illegal and lodge a complaint.
"People who chose not to tell the CRTC what they are doing, will not be apprehended through this bill," said Green Party Leader Elizabeth May.
Scott believes that if people take the time to be part of the new registration system, it will be very difficult for them to commit robofraud or live-voicemail fraud. But he is concerned Canadians will be lulled into a false sense of complacency by believing something has been done to protect them from illegal robocalls.
"I really worry that anyone who really wants to engage in forms of robofraud will now be on noticed that they can't use the legitimate system and they will use all the means available to go outside that system and yet we have not given the investigative tools to the commissioner for Elections Canada to deal with that," he said.
Former Conservative staffer Michael Sona, the only person charged in the robocall affair, told HuffPost that criminals won't register their calls.
"[The bill] presumes that criminals are going to obey the law, which is a contradiction in terms," he said.
Political parties have gathered a lot of personal information about Canadians: your name, address, contact information, sex, sexual orientation, religion, birthdate, list of issues you care about, voting preferences – even the magazines you might subscribe to.
Yet, there are no rules governing how these databases of rich personal information are managed, nor are there any rules imposing privacy safeguards.
The Institute for Research in Public Policy (IRPP) suggests reporting of any database breaches should be made mandatory, and that parties should be held accountable for any abuse.
Political parties are currently exempt from Canadian privacy laws, but Elections Canada has recommended that parties should be forced to exercise "due diligence" when giving out the personal information they hold.
Lawyer Steven Shrybman said this should have been the principal objective of reform. Party databases will be used again for fraud, he said, "because no one else keeps this information."
He said the key thing needed to use robocalls to misinform people who might vote against you is a list of people who don't support your party.
"And nobody has that, other than a political party," he said.
The Fair Elections Act would move the the investigative arm of Elections Canada under the oversight of the Director of Public Prosecutions. Several experts testified at the Commons and Senate committees that such a move would jeopardize the office's independence, since the director would report on the commissioner's activities to the attorney general, currently Justice Minister Peter MacKay.
IRPP president Graham Fox said making the investigative body report to government instead of Parliament is a "mistake."
The change would remove investigators from ready access to staff at Elections Canada, its legal experts, auditors, and those who run the elections, he said.
The Conservative government says moving the commissioner to the Director of Public Prosecutions will enhance its independence. Corbett testified, however, that he never encountered any political interference from Elections Canada's administrative arm.
* In a list of amendments to the bill shared with HuffPost on Monday, the Minister's office said it would clarify that the Commissioner of Elections Canada would prepare a section in the annual report of the Director of Public Prosecution in which he would report on the activity of his office "without providing information about specific investigations."
Court documents have helped reveal key details about police investigations on Parliament Hill.
If those documents, known as information to obtain (ITOs), had been sealed, Canadians would never have known about the RCMP's allegations against the Prime Minister's former chief of staff, Nigel Wright. Reporters may never have found out Elections Canada was painstakingly investigating misleading calls in ridings across the country. Many of those news reports prompted Canadians to come forward with details about calls they had received.
The Fair Elections Act could seal those court documents since it prevents the commissioner and his staff from going public with any information that could identify a person under investigation.
"No one would know that there was voter pressure during 2011 under these new rules," Shrybman told MPs.
Under the proposed law, a person who is the subject of an investigation could be identified only if they agreed to release the information. Under these rules, Senator Mike Duffy would have had to give his consent before the public could know the RCMP was investigating his expenses.