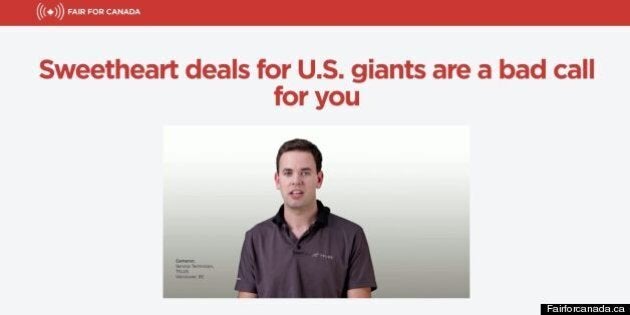 Canada's three wireless behemoths joined forces on Thursday by simultaneously sending out press releases asking the government to provide fair competition, as well as rolling out a sleek, new website highlighting their concerns.
The 'Fair for Canada' website shows "What Canadians are saying" by listing select editorial columns, letters from unions and reports from councils, all conveniently detailing the three companies' complaints about the Canadian government's wireless competition policies.
The page's centrepiece, however, is a 2-minute advertisement featuring regular people expressing their concerns with the government's "special treatment" for American companies, as well as showing their fear of the possibility of jobs going south of the border.
Just kidding, all of them are employees of Rogers, Bell and Telus.
"I believe communities like the Monctons of Canada should get the same technology that the big cities do. That way, my neighbours can be as productive and as plugged in as people in any other part of the country," says Amanda, a Rogers call centre trainer from Moncton, NB.
"It makes me proud. It's a very Canadian thing."
"You know, we teach our kids to play fair. That's about as Canadian as it gets," says Samia, a Bell data pricing specialist from Toronto.
Attempts at striking a patriotic chord aside, the video goes on to detail how the government's insistence on outside competition is unfair. Karen from Bell's business development lays it down for us.
"Our government is allowing a giant U.S. cellphone company to buy up small Canadian operators that cellphone companies like mine aren't allowed to buy," she says.
"Since we can't bid, they'll likely even get a huge discount on the price, effectively at Canadian taxpayers' expense."
Michelle from Rogers network planning agrees with Karen.
"It doesn't sound fair for Canadians," she says. "Ottawa should do something about the loopholes. Fast."
Echoing the sentiments of the video's stars, Rogers, Bell and Telus released statements on Thursday calling on the government to make a fair decision for all Canadians by removing the loopholes set for foreign companies looking to invest in Canada's wireless market.
"Our only ask is that we be allowed to compete on a level playing field, without being hobbled by special advantages granted to foreign companies that dwarf Canada's entire telecom industry," said Darren Entwistle, President and CEO of TELUS, in a release.
Rogers CEO Nadir Mohamed agrees, saying that while Rogers shares Ottawa's goal of a competitive industry, "the government's current policies have resulted in unintended consequences that allow massive foreign companies like Verizon to take advantage of loopholes and get special advantages over Canadian companies."
"It's time for Ottawa to confront these loopholes, their costs to Canadians and the implications for Canadian industry and infrastructure."
Is the government favouring foreign firms in the wireless war? Let us know in the comment section below.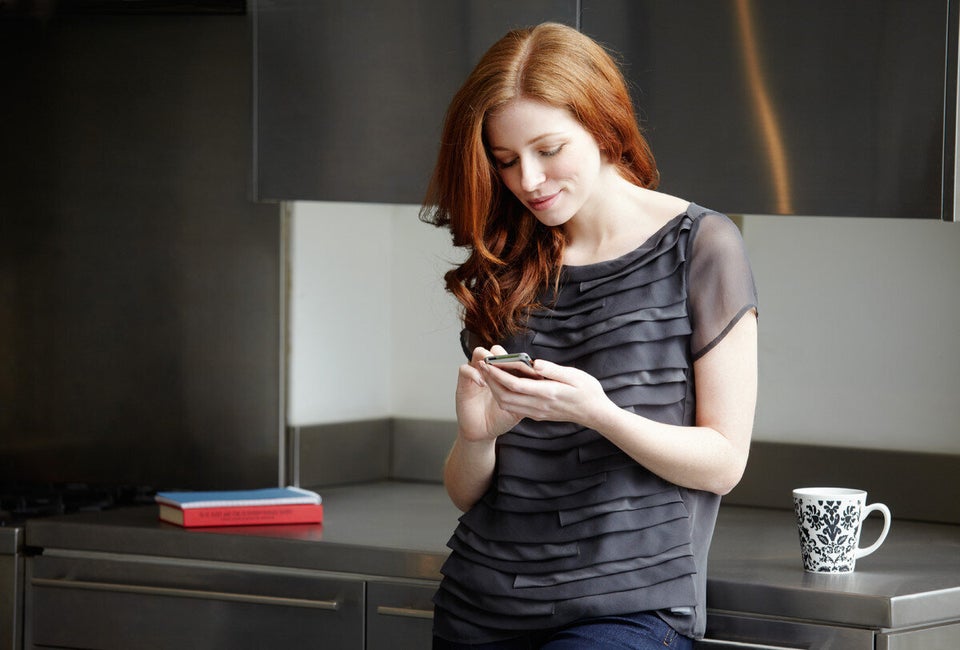 What You Need To Know About Wireless Code of Conduct