Whenever tragedy strikes, such as in the case of the recent Toronto mass shooting on the Danforth, the first thing we as a society do is ask questions and look for answers. We look for an explanation as to why such an inconceivable act could take place, and we yearn to find out if such an incident could have been avoided.
Many people turn to the news media, which is why how the media reports on tragedies matters. However, while reporting on some aspects of a tragedy is in the public interest, not everything can or should be.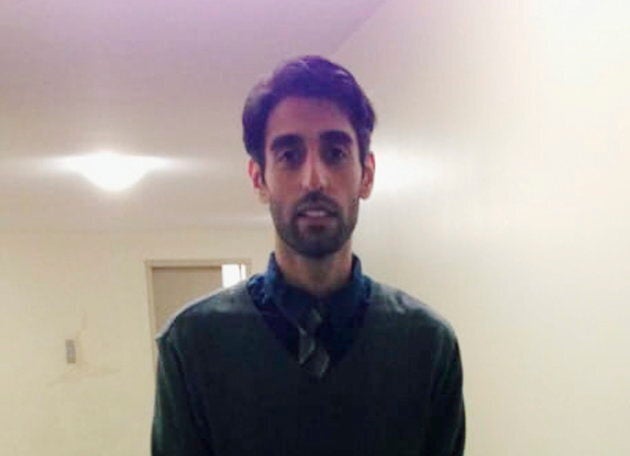 Earlier this week, multiple media outlets including CP24, CBC, and the Toronto Star reported that an unidentified police source said Faisal Hussain, who police identified as the gunman, had contact with police in 2010 under Ontario's Mental Health Act due to concerns school officials had about comments he was making.
CBC reported that an unidentified source close to Hussain's family said he was apprehended twice under the Mental Health Act while under the age of 18. In the Toronto Star's report on Hussain's two police interactions, "Toronto police would not confirm whether Hussain was known to them, as there are no public safety reasons to disclose past interactions he may or may not have had, a spokesperson said."
I am extremely outraged media have chosen to report on interactions Hussain had with police under the Mental Health Act.
Mental health-related police interactions are not proof of an individual's capacity for violence.
Without an unidentified police source speaking to media, nobody would be able to legally access Hussain's interactions with the police to begin with. These are sealed for a reason. As a guideline for Police Record Checks published from the Ontario Chiefs of Police states: "Any reference to incidents involving mental health contact will not be included in police checks and vulnerable sector checks because of the potential discriminatory effect the release of information can have on persons with mental health illness and addictions who come into contact with police."
I fear that this breach of policy is part of a very dangerous trend where, following a tragedy, journalists tap police sources for any information on a suspect's mental health history. It may seem like an easy explanation, but mental health-related police interactions are not proof of an individual's capacity for violence.
Then there are media reports stating that Hussain's last contact with police regarding his mental health was almost a decade ago. Why is this being reported, and why is this relevant or ethical? According to Section 110 of the Youth Criminal Justice Act, a person arrested and charged under the age of 18 cannot be named or identified.
If Hussain had had contact with police regarding his mental health or was released from hospital just hours or days before the shooting, I too would absolutely be questioning if law enforcement and mental health professionals did enough to prevent such a despicable act of violence.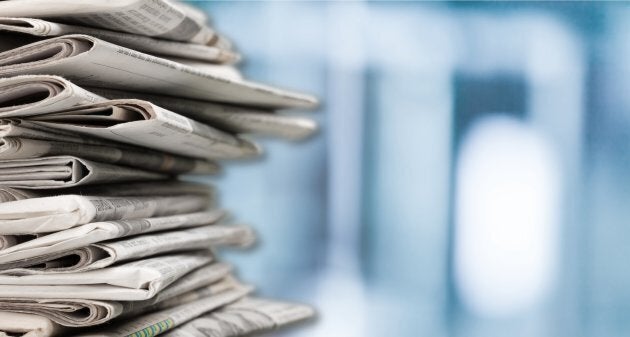 But like any complex medical condition, mental illness can change over time. Diagnoses I received as a teenager were changed when I was in my mid-20s. Some people may no longer have symptoms after a decade, and others may have been misdiagnosed in the first place. I know when I go for psychiatric assessments, the doctor spends a lot of time examining my current situation and less attention to my history.
Mental health isn't an accurate predictor of violence
I understand there is likely a large group of people who believe Hussain does not deserve privacy or dignity in death — that the possibility of a clue in his past that could shed light on the tragedy today is reason enough for reporters to pry into his mental health history.
A person's past mental health history does not offer one such clue. That is because mental health history cannot be used as a reliable predictor for incidents such as mass shootings. According to a study published this month in JAMA Psychiatry, "the overwhelming majority of the 44.7 million U.S. adults with a mental illness are not violent."
Much like one's mental health history, risk assessments of people living with mental illness are ineffective at predicting or stopping future violence.
The media has an obligation to correctly educate people about the facts surrounding mental illness.
In a research paper for the Journal of Mental Health Training, Education and Practice, Professor Patrick Callaghan, dean of the School of Applied Sciences and professor of Mental Health Sciences at London South Bank University, found that current risk assessments don't actually prevent violence in people living with mental illness, and lead to a belief that if professionals conduct risk assessments that the threat can be minimized.
Professor Callaghan said, "The practice of risk assessment and management in mental health is marred by an overuse of risk assessment measures that are limited in their predictive efficacy. As a result, they have little value in preventing, reducing and/or managing harm."
Digging up irrelevant, unattributed and historical reports that somebody sought help for their mental illness or that police were concerned at one point about them only furthers the stereotype that people with mental illness are violent.
As criminal lawyer Ari Goldkind said on CP24, "To use mental health as an excuse when you premeditate — you buy a gun, you get a gun, you load the gun, you learn how to fire the gun, you go to the location and fire into people that way — ... is a deep and grave insult to people with mental health issues."
The media has an obligation to report stories of public interest, even if those same stories make people uncomfortable. I also feel that the media has an obligation to correctly educate people about the facts surrounding mental illness, and not further contribute to the stigma people like me face every single day.
Full disclosure: I was recently interviewed by CBC News regarding the mass shooting in Toronto.
Have you been affected personally by this or another issue? Share your story on HuffPost Canada blogs. We feature the best of Canadian opinion and perspectives. Find out how to contribute here.