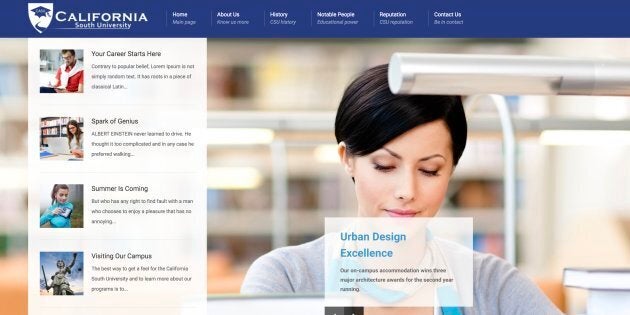 A non-existent university proclaiming to be in the "province" of California has helped itself to the University of Alberta's history and borrowed information about famous Canadians to fill out a section about notable people.
The website for "California South University" describes its campus as 150 buildings in 50 city blocks in Irvine, Calif., which is awfully similar to how the University of Alberta's campus in Edmonton is described on Wikipedia.
It also copies extensive parts of Margaret Atwood's Wikipedia biography for faculty member "Annie Danny" and U of A's Michael Houghton's information gets lifted for "Prof. Dr. Carol Thomson," according to the Edmonton Journal.
A photo of Jeb Bush is combined with a description of now-retired Canadian Chief Justice Beverley McLachlin's resume to make up the page for "Prof. Dr. Kenneth Brisham."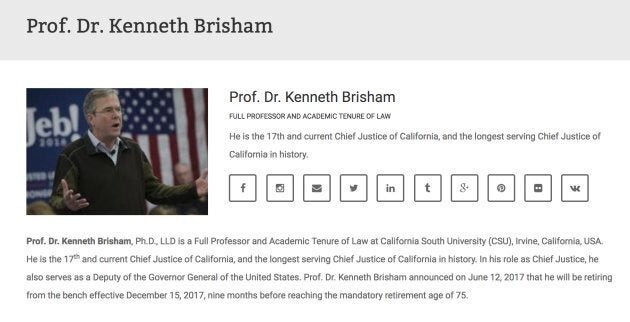 The page for "Prof. Dr. Arthur Miller" bizarrely claims the 23rd president of the university is Prime Minister Justin Trudeau.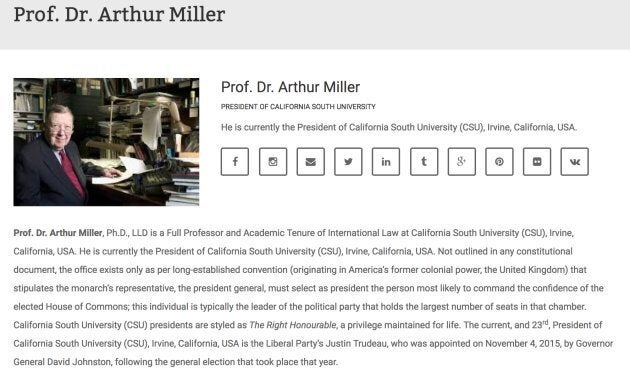 The Calsu.us site is no longer live, though search results still show up for it on Google. It was taken down after numerous requests from the University of Alberta, a blog post on the university's website explains, but went up again a week later, before being removed again this past week. Curious minds can still check out the website on the Wayback Machine internet archive.
William Grover, a University of California, Riverside, bioengineering professor, discovered the website after getting an email in his inbox offering to publish his research work in exchange for a fee.
"These are what they call predatory journals, where the journals, it's a bit of a scam," Grover said in an interview for CBC News. "It really exists just to try to get you to pay money to get your paper, your research published in those journals."
When he started to read the website, he noticed something strange: "Another new building, the distinctive Universiade Pavilion (nicknamed the "Butterdome"), was completed as part of the university's preparations to host the World University Games in 1983."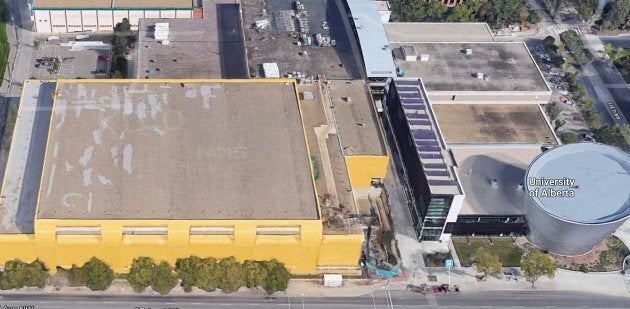 The Butterdome is a real building in Edmonton, and it's one that Grover immediately recognized as one he's visited, since his wife is a U of A graduate.
Grover published his findings about the website and university on his own website, and noted that it seemed to be designed to boost the credibility of a researcher named Alireza Heidari. The questionable professor's mailing address — the same as that of the university — is actually a house in Irvine.
Grover noted that someone who knows Irvine or Edmonton well would be able to pick up on the plagiarism, but that the website could fool someone less familiar with either city who is desperate to get their work published.
"They are trying to con people into sending them money," Grover told the Globe and Mail. "It is fairly elaborate, and it's fraud."