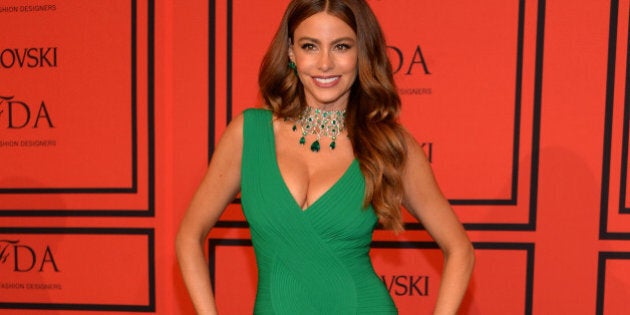 Fall 2013 is a good season to be alive, if only for the fashion. Autumn usually gets a bad rap for its darker colours and heavier fabrics, but this time, we're at no loss for bright hues and bold shades.
Of course, there are a few colours to be put on hold, but to help make the transition easier, we've listed ten hues you should either embrace now or leave in your closet until spring. Get set (and layered – it's kind of cold out there).
Story continues below slideshow: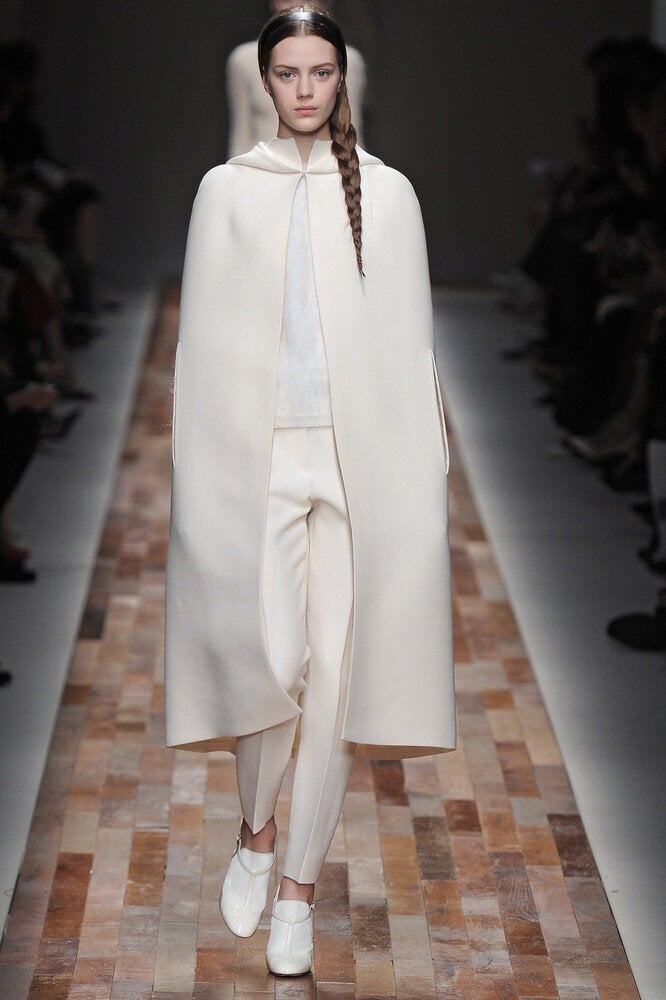 Fall Fashion 2013 Trends
Fall 2013 is particularly exciting in terms of fearless colour, and the season's obsession with deep, rich, and vibrant purples attests to that. J. Crew saw bright purple tweed blazers paired with red printed blouses, while Rag & Bone saw a purple jacket used to brighten an otherwise neutral ensemble. However, it's in makeup where purple shines the most: dark lipsticks (like Maybelline's fall line), coloured eyeliners, and eye shadows will add a much-needed colour pop to any dreary day.
Heaven forbid you don't drape yourself in emerald, the season's sanctioned "it"-colour. Fortunately, you can wear it anywhere, with anything, almost all the time, as proven by Jason Wu, who used it on a party dress, and Phillip Lim, who debuted a two-piece emerald suit in his Fall/Winter collection. Pairing even a pair of emerald flats or an emerald belt with an otherwise neutral outfit will help carry off the trend, while if you're a little more daring, you can layer emerald with a lighter mint green for the full colour experience.
There's nothing "calming" about this season – and we mean that in the best possible way. Instead, think nude tones; colours that would fall under the "brown and neutral" umbrellas, while still a little "feminine." Case in point: Isabel Marant's mix of nudes and metallics, and Chanel's RTW two-piece suit (you could pair with boots for a less delicate feel).
We know we just told you to hang up powder blue, but hear us out. While a few winter coats showcased the hue (it's not like we said it was a bad hue – let's remember that), the shades that were really seen were tones like light yellow (in Celine's pre-Fall collection) and, as previously stated, light pink. Granted, this also depends on the look you're going for: do you lean towards the delicate looks of the 1920s? Then embrace pastels wholeheartedly. However, if you like the dramatic fall vibe, use pastels to compliment your outfit via nail polish, accessories, or eye shadow.
We almost included Coldplay lyrics here, but then I realized we've all moved on from that, and we're wasting valuable time. Pastel yellow exists this fall, but like with purple and blue, the brighter the better. Everyone from Wes Gordon to Kate Spade used yellow as the ultimate highlighter, so follow their lead and pair it with black, with brown, with red, and with anything else you think looks great.
Popular in the Community