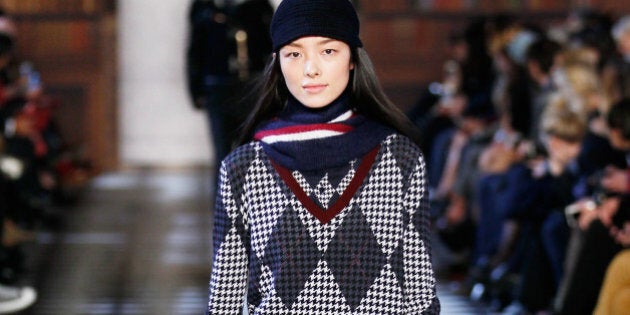 We are weeks away from the gloriousness of fall, meaning it's only a matter of time before we can roll around in tweed and scarves and not get asked to leave The Gap.
But you can't walk into these situations unprepared. Granted, if you're reading this, you're probably not (the September issues are out, and it's basically go time), but just to make sure we're all on the same page, we've rounded up the top 10 Fall 2013 fashion trends to make sure the season is yours to conquer.
Story continues below slideshow: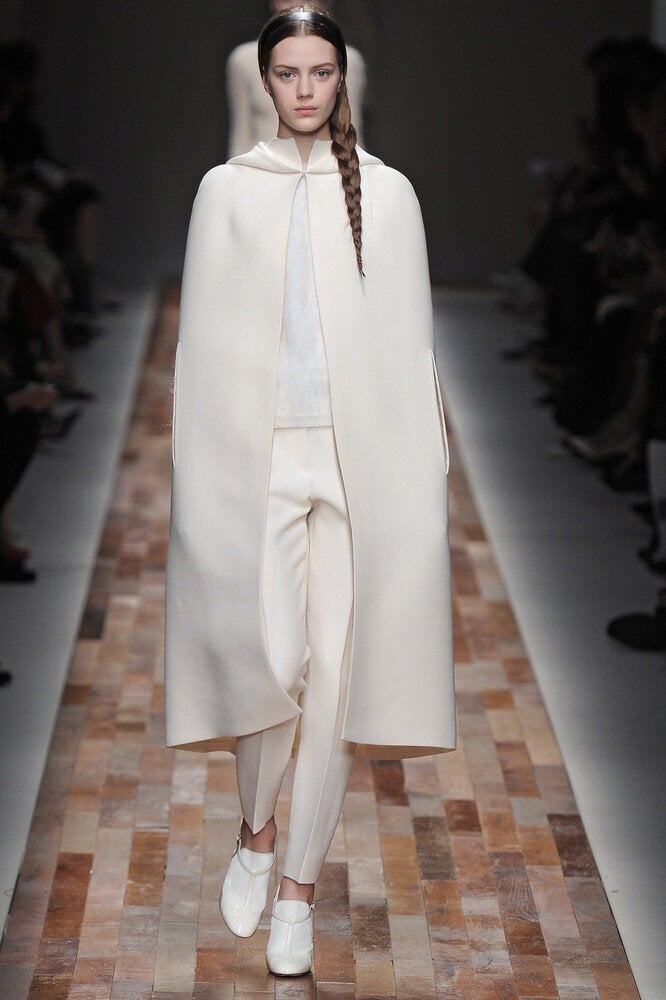 Fall Fashion 2013 Trends
It's difficult not to, but don't fear capes – how can you, they've sustained themselves through the Victorian era, the 1940s, 1960s, and now, 2010s? They're also versatile: as proven by Valentino's winter white offering (which is beaded and calf-length) and Jill Stuart's RTW classic black piece (which she paired with trousers and oxfords), a cape can carry you through the season and various events. Merely treat it as you would a coat, and remember that if your grandmother could do it when she was young, so can you -- just like Lily Allen and Kate Hudson did in 2010.
It's been more than a few years since thigh-high boots re-introduced themselves, and this season is just another testament to their staying power. (Which makes sense – winter is cold, you guys, it's okay to cover up.) On the celeb front, Heidi Klum recently donned a suede style in the spirit of Emilio Pucci's collection, while Miley Cyrus has made headlines in hers. Though breathe easy, flat aficionados: you can wear a smaller heel or even a flat style if you'd rather not risk tumbling to your death like some of us would.
Finally, fashion and function merge in the season we need them to the most. Tommy Hilfiger featured beanies in droves in his F/W collection, while BCBG Max Azria did the same, thus finally offering a reprieve from hatless-ness in freezing temperatures. (Yes, we're concerned about the cold. We're adults – this is how it works.) Meanwhile, styles like fedoras, bowler hats, and this also found places within the Fall 2013 landscape, thus making "hats" and all that the word embodies a go-to autumn trend.
10. Leather (Not Just Accessories)
We all have leather gloves, leather footwear, and a leather coat (which you can pick up for next-to-nothing at thrift stores if a new model is too pricey), but what about leather … everything else? In the spirit of Ross Geller, designers have clung to the fabric in droves, with everyone from Chanel (see: the aforementioned leather skirt) to Vionnet (loose-fitting leather pants) to Mulberry capitalizing on the leather look. You can do the same: even a leather-embellished t-shirt makes a good wardrobe staple, and again, a thrifted leather car coat from the 1970s will keep you on-budget and autumn-ready.
Popular in the Community