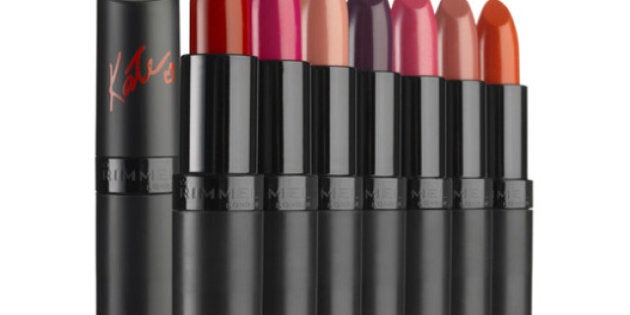 Every year when the leaves start to change, something interesting happens. People trade in their barely-there outfits for cozy layers, and retail therapy becomes an essential part of combating Seasonal Affective Disorder. Certainly, retail therapy makes us anything but sad, so this year, I got to thinking about colour therapy and how the colours of the season affect our choices and alter our mood almost as much as that new Balenciaga bag!
Every season we see a change in colour palettes. Whether that means vibrant hues turning to muted warmer tones (like the leaves outside), designers, textile companies, cosmetics and decor choices seem to follow suit. Curious about the significance of these trends, I talked to WGSN Market Editor Carly Stojsic for her take.
PV: We know colours like Mallard green, burnt saffrons and burning reds play a big role in this season's fashion and beauty stories. Can you offer a little context?
CS: Yes, colour has a starring role! With so much culture-clashing (patterns on the catwalks, and mood in a beauty story), the styling is secondary to the colour. These colours can be interpreted in a subtle or strong manner. Matte finishes are returning, with lots of pigment to make a big stance.
From an early age, we are programmed to respond to colour. Good thing, because it plays a big role in how we see the world, how we receive messages, how we make certain choices, and how those choices are interpreted by others.
I think we react to colours because they help us make sense of our surroundings, especially when they remind us of something familiar. You know how that ex-boyfriend's cologne makes you feel reminiscent or filled with desire (or disgust)? I believe colour affects us similarly.
A light shade of blue makes us feel completely different than an in-your-face orange. In fashion, think of how different you feel wearing a red dress as opposed to a pale pink sweater. You have to be in the mood to pull it off or you feel wrong all day. We all share similar responses to colour, although some cultural variations exist. For example, white is the colour of marriage in western societies, but symbolizes mourning in China. Some divorcees may agree!
In Brazil, purple is the colour of death. Yellow is sacred to the Chinese, but signifies sadness in Greece and jealousy in France. People from tropical countries may respond most favorably to warm colours; people from northern climates could prefer cooler colours. Warm colours include red, orange and yellow and evoke emotions ranging from warmth and comfort to anger and hostility. Cool colours include blue, purple and green and are associated with feelings of calm, sadness or indifference.
This same psychology is the reason why some paint manufacturers now have colour cards setting out the therapeutic aspects of each colour, and why some cosmetic companies have introduced "colour therapy" ranges.
Don't block it -- rock it.
When is the last time you were a little heavy-handed with the blush to disguise the fact that you were up all night? And you probably felt more awake as a result... am I right? That might be because colour is actually mood altering. Some believe that colours with longer wavelengths (the warm colors like red, yellow and orange) hype us up, while shorter wavelengths (cooler colours like blue, purple and green) calm us down.
Essentially, we are each our own 'brand' designers. How we express ourselves is a direction reflection of that brand. When it comes to getting dressed, putting on makeup, shopping or moving through the world around us, it often has less to do with creating a beautiful aesthetic and more to do with colour coherence, which is in fact, most appealing to the eye. By recognizing how influential colour can be, we can use it to induce certain feelings. So what kind of brand do you want to convey?
Giving the theory a little face time.
It's easy to transfer the season's rich palette to your face through makeup. The number of emotional reactions -- both inward and outward -- will be fun to measure. See how you feel or how people respond to you when you try the following:
Blue eye shadow -- Choose blue if you feel calm, a little melancholy or like anything but an '80s movie comeback.
Burnt orange or russet lips -- Brandish a burnt tone and you may feel fiery, feisty, or like you can conquer the world.
Bright hits of yellow on your nails -- Hands down the fastest way to get a jolt of cheer or justify a temper tantrum.
Earthy green eyeliner -- Look for shades of green to refresh your face or see things more clearly.
When you find the colours that suit you and your mood that day, then it's easy to put a face together that has more energy based on colors than your entire chakras combined.