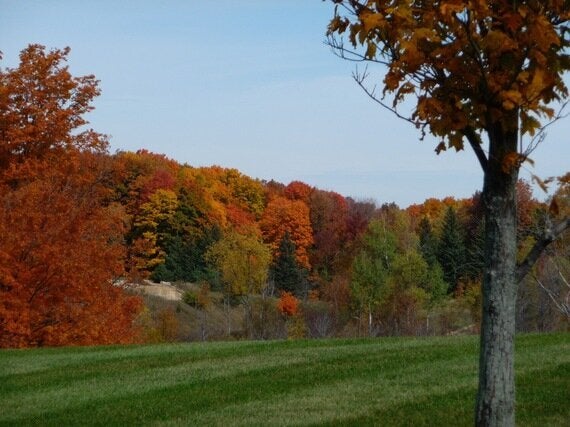 Image by Fransi Weinstein
I'm probably getting ahead of myself. The leaves haven't even started to change colour yet, at least not downtown where I live. And there's really no chill in the air either, just the humidity's gone, which I love.
So from my perspective, the weather couldn't be better. But it is almost the end of September and I've always dreaded fall.
Silly really, especially as it's probably one of our most beautiful seasons but in all honesty I've never appreciated it because winter follows, and I certainly couldn't be called a cold weather enthusiast. How ironic is it, then, that I have lived, my whole life, in a part of the country where it snows for several months every year? Talk about the luck of the draw.
Extreme temperatures, in either direction, either too hot or too bone-chillingly cold make me miserable.
Something's happened to me, though, and, dare I say, autumn is fast becoming my favourite time of year ...
I know, maybe I should lay down and see if it passes.
First off, there's the colours. Some of the reds are so intense, so almost neon it's as if the leaves are literally on fire. And all the different shades of yellow and gold and orange and rust and green and even chartreuse, all mixed together willy nilly, as only nature could 'paint' it. Juxtaposed against a clear, cloudless blue sky and it's a sight that simply takes your breath away. At least it does mine.
Plus there is definitely something to be said for putting on a cozy sweater, wrapping a scarf around your neck and going for a long walk. Especially when the sun is shining brightly and, because of it, you don't feel any chill in the air at all. It's just lovely and crisp. You can walk, at a brisk pace, for hours and never feel even the slightest bit sweaty.
And speaking of crisp, what's more delicious than biting into a gorgeous, tart, crunchy apple?
I used to love Granny Smith's, but I am now addicted to Honey Crisp. And I am finding them a very pleasant change from all the peaches and plums and nectarines I gorged myself on all summer.
As the days pass I also find myself sniffing the air, anticipating the scent of wood burning in fireplaces. Birch smells especially good and I love the crackling sound it makes. I've also been going through my cook books and lingering at recipes for bolognese sauce, hearty soups and stews, looking at lamb shanks and short ribs and parsnips, beets and other root vegetables in the grocery store.
What have I missed all these years when I longed for 365 days of summer?
All I can say is if, come December and January, I start waxing poetic about snow and ice and below zero temperatures please call my doctor. There's no telling what I might do next.
If you enjoyed this story click on "become a fan" at the top of the article, right

next to my name. You'll be notified every time I post.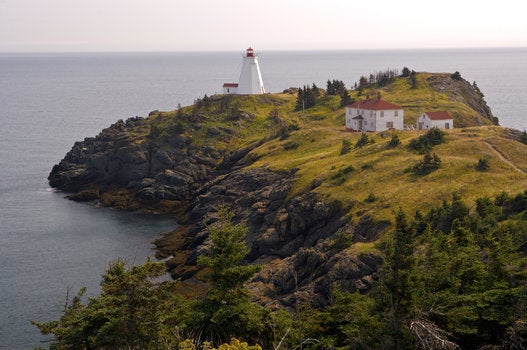 15 Beautiful Fall Destinations In Canada