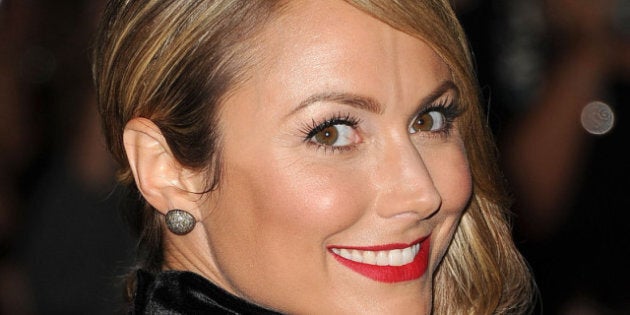 The celebrities, the fans and red carpet fashions ended this weekend as the Toronto International Film Festival wrapped up. But the beauty trends we spotted on celebs during the festival are definitely here to stay. We spoke to Lucky Bromhead, a MTV makeup artist, and Ivy Lam, a freelance hair and makeup artist in Toronto, for some advice on how to take the beauty looks we loved from the red carpet to reality.
Their top tip? Go natural with your hair and makeup -- but don't stop experimenting with your look.
Lam: I've seen a lot of stars really using their natural waves. A lot of my clients already have natural curls -- [to boost them] I go over the curls with a curling iron lightly. I've also seen a lot of volume.
Bromhead: I'm seeing three trends this year in terms of makeup: classic (wing-tip eye liner, bold lips); fresh minimalist (very understated eyes and lips with glowing skin and naturally rosy cheeks); and smoldering eyes (soft, muted smoky eyes done in a neutral colour palette with a nude lip).
...Or Go For A Polished, Glamorous Style
Lam: Other people are more sleek and chic. Their hair has a smooth blow out, more oil on the ends, which have been finished with a barrel iron. It's like a modern Hollywood wave in Toronto -- hair swept to one side with waves.
Check out our gallery of TIFF-inspired beauty tips to incorporate these celeb trends this fall:
Make A Statement With Your Lips... Gradually
Bromhead: Red lipstick doesn't have to be so intimidating. Try putting it on with your fingertip and rubbing it onto your lip to create a softer, more "stained" red lip effect. As you gain confidence, try using the lip colour straight from the tube or with a lip brush. Define your lip with a matching lip liner.
Don't Overdo The Concealer
Bromhead: One thing I don't love and I see on many red carpets is the over-use of concealer that's a good four shades lighter than the rest of the face. That reverse-raccoon look has gotta go.