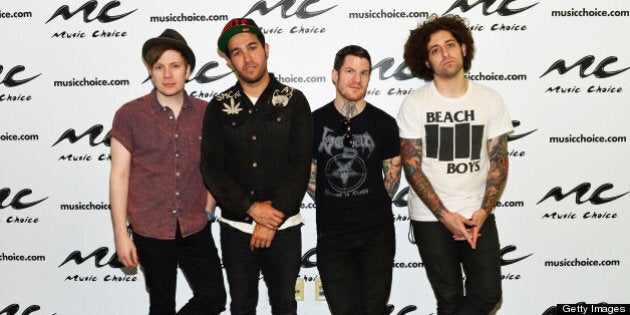 Fall Out Boy has a message for embattled Toronto mayor Rob Ford.
"Kill Yourself!" drummer Andy Hurley declared to Huffington Post when asked what advice he would give to Toronto's most prominent civil servant.
Media outlets Gawker and The Toronto Star recently published stories suggesting the mayor of North America's fourth largest city smoked crack cocaine when their reporters were shown a video of him allegedly smoking a pipe. Ford denied this.
Since the story broke last week, Ford has avoided speaking publicly about the allegations, which have made him and Toronto the subject of international news headlines as and comic fodder for late night talk show hosts.
Fall Out Boy bassist Pete Wentz, who himself went through an addiction to prescription drugs shortly after the band went on hiatus, says he found out about the controversy while watching "Late Night With Jimmy Kimmel."
Speaking in a Toronto hotel room situated walking distance from City Hall, Wentz suggests the best thing for Ford to do now is come clean.
"In U.S. politics you can have a second coming," Wentz explained. "But you really have to be willing to put it all out there and apologize or go through it."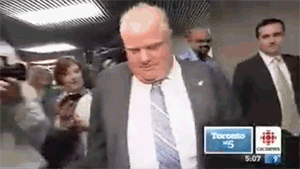 Best Rob Ford GIFs
Popular in the Community