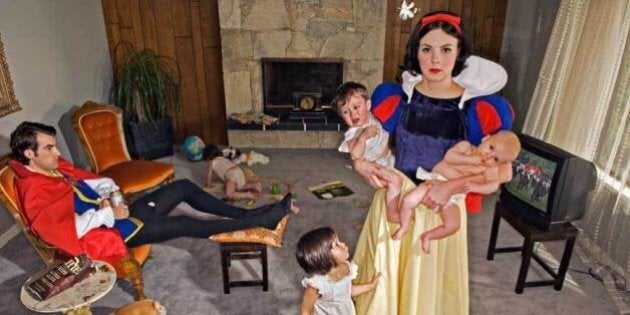 Happily Ever After? Not for Dina Goldstein, a Vancouver photographer whose work exploring the darker side of the Disney princess story is garnering international attention.
In her "Fallen Princesses" project, Snow White is an unhappy mother of four, Pocahontas is a reclusive cat lady, Belle has mangled her body with plastic surgery and Jasmine has taken on new life as a soldier in a desert war zone.
Goldstein finished the project in 2009 but now it's getting renewed attention from international media, with recent stories in the Daily Mail and the New York Daily News coming after the photos went viral online.
"I'm using these characters that are well known, but really we don't know what happened to them past the happily ever after," she told The Huffington Post B.C.
"So I'm kind of giving them a story after the happily ever after."
Check out Dina Goldstein's "Fallen Princesses" and "In the Dollhouse." The story continues below the slideshow.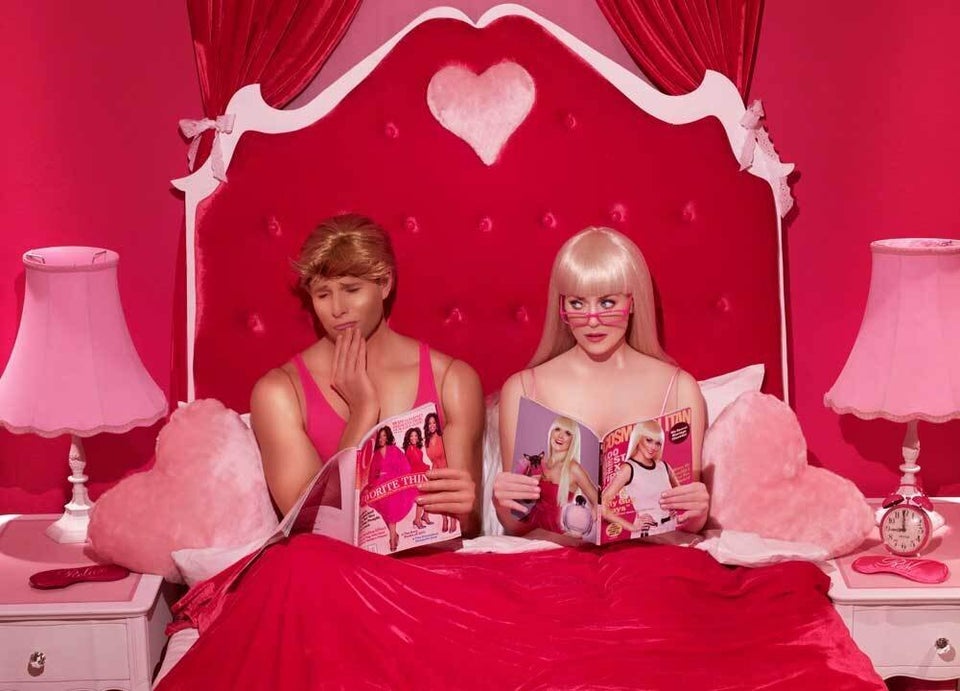 'In the Dollhouse' by Dina Goldstein
Goldstein, an editorial photographer who says she has shot for all of Canada's major magazines, was inspired to do the project when her daughter Jordan was just getting into the Disney princess phenomenon. Around that same time, her mother was diagnosed with breast cancer, and it led her to rage against the "happily ever after" motif.
"It was during this dark period that I began to think, you know, life is not like that," she says. "The realities of life are so different, even real princesses don't have a princess life."
Goldstein took two years to finish "Fallen Princesses," shooting the photos in and around the Vancouver area, including her take on "The Princess and the Pea" at a landfill in Delta and "Cinderella" at The Empress on Hastings and Main.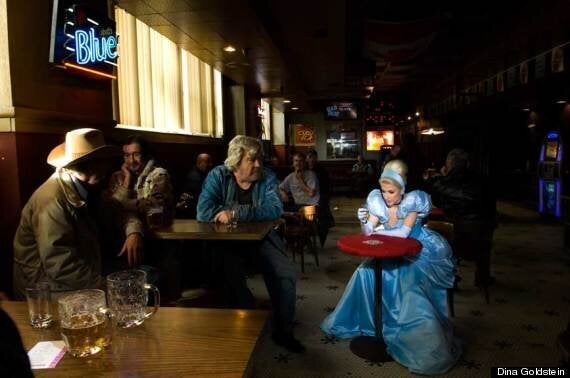 "In my backstory with Cinderella it's that she marries a prince, and everything was great, and then she was told that she was infertile," she says.
"So after several in-vitros and the realization that she might never conceive, she turns to alcohol."
"Fallen Princesses" wasn't the last time that Goldstein would put her own twist on pop cultural phenomena. In 2011, she shot "In the Dollhouse," which depicts the marriage of Barbie and Ken falling apart.
With that project, she wanted to challenge the concept that "beauty is power and necessary to attain happiness."
"We're looking at a dissatisfied marriage falling apart, a man that's finding his authenticity, a woman who's realizing that not everything is perfect in life," Goldstein said.
Vancouverites will have a chance to see "In the Dollhouse" at the upcoming Capture Photofest, where Goldstein will show Barbie and Ken's dissolving marriage at the Kimoto Gallery from Oct. 29 through Nov. 15.