The first question at Massachusetts governor Deval Patrick's press conference, following fatal explosions at the Boston Marathon, was from a conspiracy theorist, Deadspin reports.
"Is this another false flag attack staged to take our civil liberties?" asked Dan Bidondi, a reporter for right-wing conspiracy website Info Wars asked.
"No, next question," a tired-looking governor replied.
Alex Jones, founder of Info Wars and outspoken gun lobbyist, supported his reporter in a video posted to the web.
"So many of these past events have been false flags," he We've got to study this and see what it is."
Jones would later tweet as much:
Here's how some of the saner elements of the Twitterverse responded: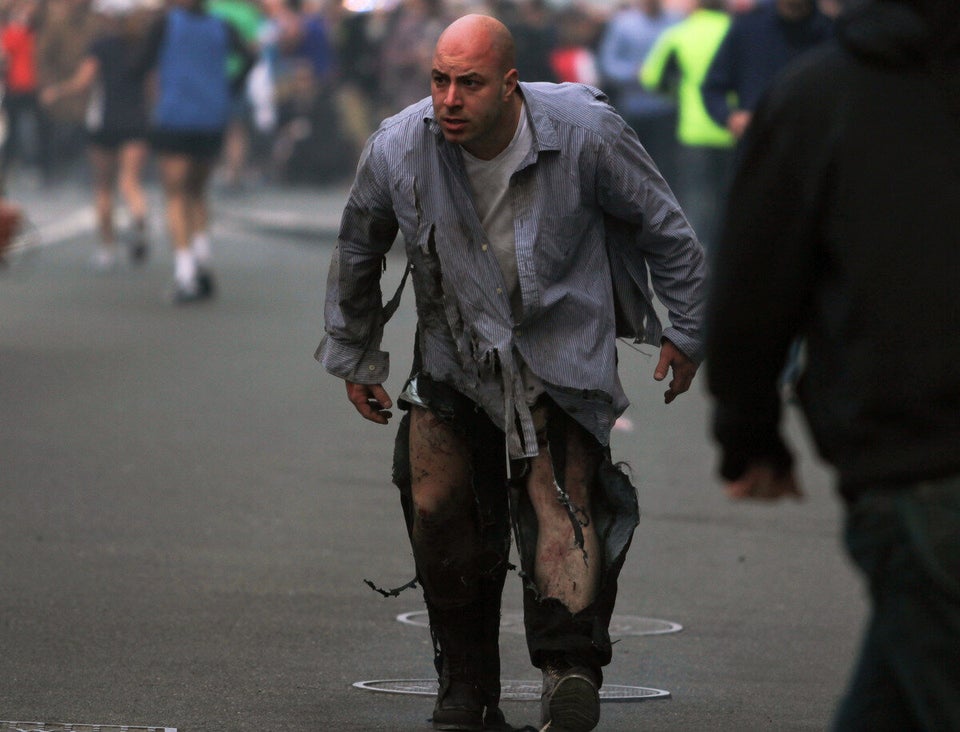 GRAPHIC WARNING: Boston Marathon explosion
Popular in the Community