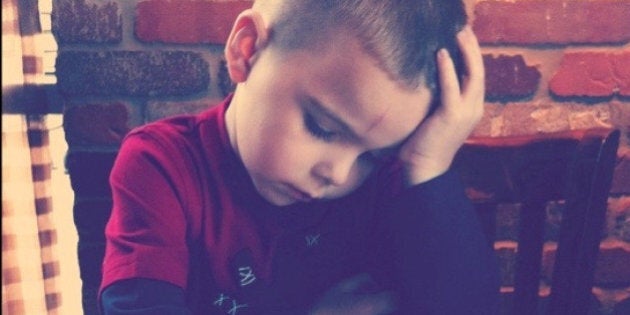 Imagine you're a single mom and after three years of dating, your boyfriend moves in. Suddenly the eldest boy is being rude and aggressive towards you. The younger child starts having nightmares and shows signs of being clingy and anxious. You want help but don't have money for private therapy. What's a person to do?
Don't lose hope. Shake every tree and see if any of these methods prove helpful.
1. Talk to your family doctor. They may know of family resources right in your own community. You may be placed on a wait list, but sign up while pursuing the other options below.
2. Some therapists work on sliding scales based on your ability to pay. You could see if there are any creative payment options possible, as well. If you don't ask, you don't know.
3. Speak to the principal at your child's school.. They might be able to find mental health resources through the school board.
4. Call the universities that train counselors, therapists or family coaches and ask if they have any practicum students looking for families to work with.
5. Call counselling centres and see if they have any group therapy programs.
6. Find free online forums with other parents experiencing the same life situations.
7. Ask the librarian for recommendations on books that cover your specific parenting issue.
8. Take matters in your own hands and seek out others who have similar issues to help support one another.
9. Check your public health unit and see what offerings they have.
10. Provide your child with the phone numbers for free services like Kids Help Phone. Even if they never call, they will feel you understand how hard it can be for them, and that you take their concerns seriously.