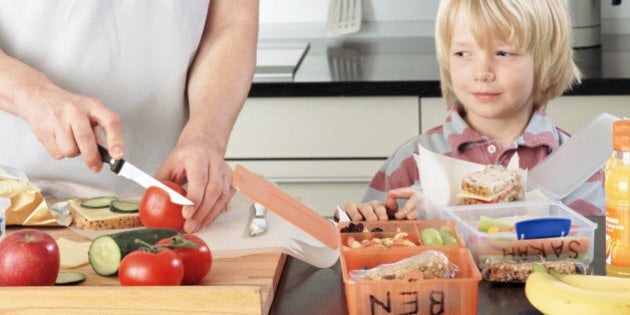 We're two months into the new school year, and if you are anything like most families, chances are you're already tired of packing school lunches. With the shorter days, many of us are inclined to go into hibernation mode, snuggling on the couch under warm blankets and ordering takeout. By getting the whole family involved in meal planning you ensure that the task of feeding your family healthy meals doesn't fall all on one person's shoulder.
Here are some meal planning tips to get you through the cool winter months.
Studies show that when children are given the opportunity to participate in the selection and preparation of their food, they make healthier choices and are more likely to eat what they prepare.
Give kids a selection of healthy options that they can include as there main and snacks in their lunch. Have them put together their own lunch, and the pressure is off of you. Make it even easier by putting lunch packing containers (be sure you have all that you need!) within easy reach of your kids so they can package things up themselves.
Make lunch preparation a habit and you won't have to work as hard, or think as much about it. And successful habits are often built into other routines, like making dinner. As you chop vegetables for dinner, chop some extras for a snack the next day. Cooking chicken? Add an extra breast for an easy addition to salads, sandwiches or eaten cold as a quick grab.It also helps to get into a weekly routine of heading to the grocery store, and taking time to prepare food soon after, which can be grabbed from the fridge during the week.
Keep the formula for lunches simple: for example always include a main (with a protein), a vegetable and a piece of fruit. Again, the more routine and habit forming you can make the process, the easier it will be for you to complete.
Whenever possible, cook more than you need at dinner time so you have easy to grab lunches the next day. Casseroles and soups can be toted to school in a thermos and extra grilled meat is perfect for a rice bowl or ploughman's lunch. Extra rice can be rolled into seaweed for sushi. Moving your lunch prep to dinner time will also smooth out the hectic school routine.
Preparing things like muffins and homemade granola bars at dinnertime will make it possible for you to avoid buying the pre-packaged kind, but still have the ease of grab and go. Both healthy muffins and granola bars will freeze easily.
With a little preparation, and some well-established routines you can make packing a healthy, tasty lunch the kids will eat easy as shepherd's pie in a thermos. Enjoy!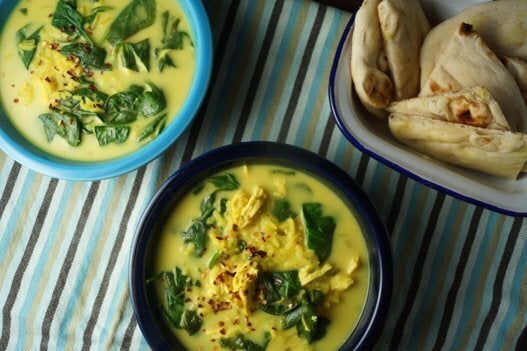 Hearty But Healthy Recipes
Popular in the Community