If that requires covert tactics, then so be it. The two Ontario sisters, who have six kids between them, know it's all par for the dinner course. In the latest Apparentlyepisode, they spill the beans on what daily chaos ensues when they attempt to have civilized meal times with their families.
Leigh channels her inner ninja when introducing new food to her brood's tastebuds, hiding it within their gourmet favourites.
"If they really hate the new thing, there is a fallback that they can at least enjoy," Combrink says, whose kids were none the wiser when eating a chicken pineapple stir-fry.
For Meg, it's not any easier.
"A calm meal time at my house almost doesn't exist," Wismer admits.
Not to mention the excruciating dinner discussions about what happens in the bathroom.
'Apparently' is AOL's new Originals series that shows the hilarity (and chaos) that comes with having kids. Canadian sisters, bloggers and moms Meg and Leigh are giving us an all-access pass into their lives. From the shitstorm that is the morning routine to the desperate attempts to find 'me time,' these oh-so-relatable women give us an honest look at what it means to be a parent (Now, where's the coffee?).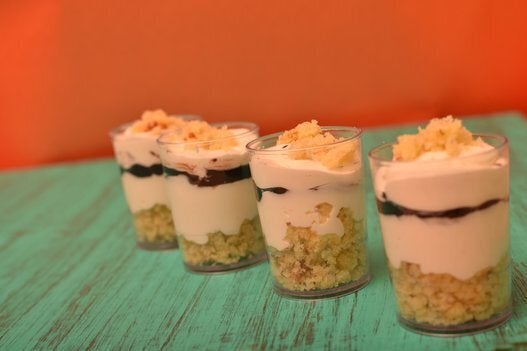 Best Recipes For Picky Eaters By Rakhi Vaswani