There's nothing like exploring Niagara Falls. Feeling the full power of the natural wonder as mist hits your face is both invigorating and awe-inspiring. But beyond the Falls lie epic adventures and hidden gems waiting to be uncovered.
Presented in partnership with Ontario Tourism and Niagara Falls Tourism, here's a list of unforgettable experiences for the whole family. How will your family #ExploreNiagara Falls?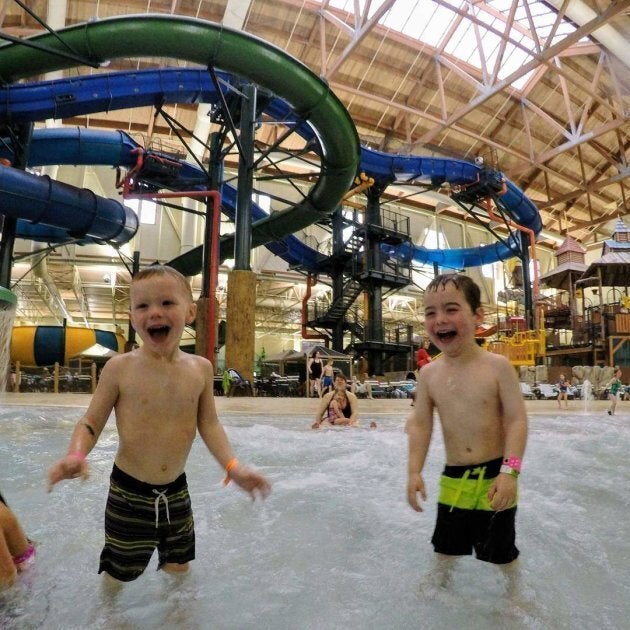 Splash around at the waterpark
Slide down a water slide at heart-racing speeds or splash around an indoor pool while you're visiting Niagara Falls. Open year round, there are two mammoth indoor waterparks for you and your family to enjoy. Spread out over 25,000 square feet and maintained at a balmy temperature, the Waves Indoor Waterpark at the Americana Resort & Spa will feel like a tropical getaway. Meanwhile, at Fallsview Indoor Waterpark, things get extreme with slides so steep they'll take your breath away.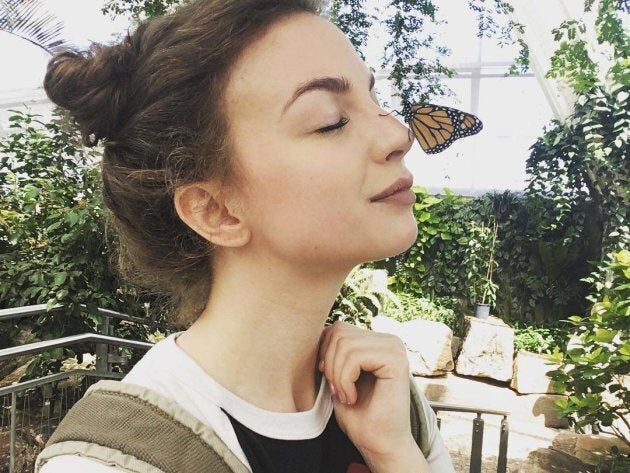 Did you know you can escape to a tropical rain forest just north of the border? Stepping into the Butterfly Conservatory at Niagara Parks Botanical Gardens, is like being teleported to another world. You can stroll through lush greenery and have the soothing trickle of waterfalls be your soundtrack for the day. Take in the magical sight of 2,000 delicate butterflies as they flutter around and even land gently on you.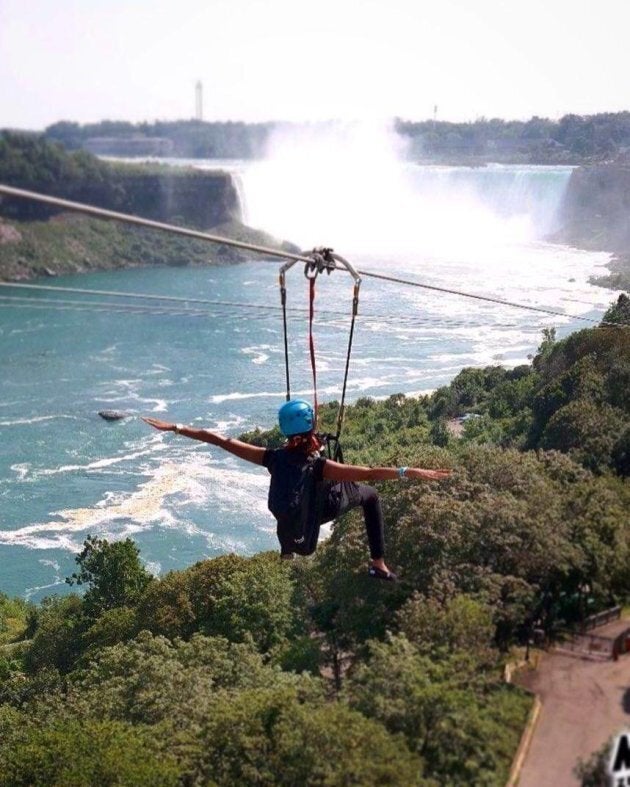 Whether you ride the MistRider Zipline, hurtling at more than 70 km/h towards the Canadian Horseshoe Falls, or climb your way through the Whirlpool Adventure Course high above the Niagara Gorge, your inner adrenaline junkie will thank you.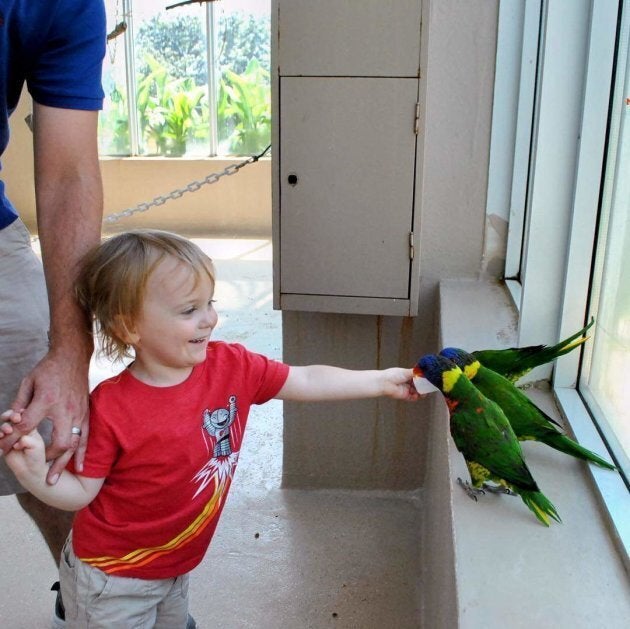 If superlatives are your thing, then the world's largest indoor aviary is right up your alley. Escape to Bird Kingdom where you'll find exotic winged creatures including 400 birds from more than 80 species worldwide (think colourful military macaws and friendly Australian lorikeets). Also in the mix are bearded dragons, tarantulas, pythons and a slew of other incredible creatures that add to the sights and sounds of the tropical rainforest. This is more Jurassic Park than your typical zoo, folks.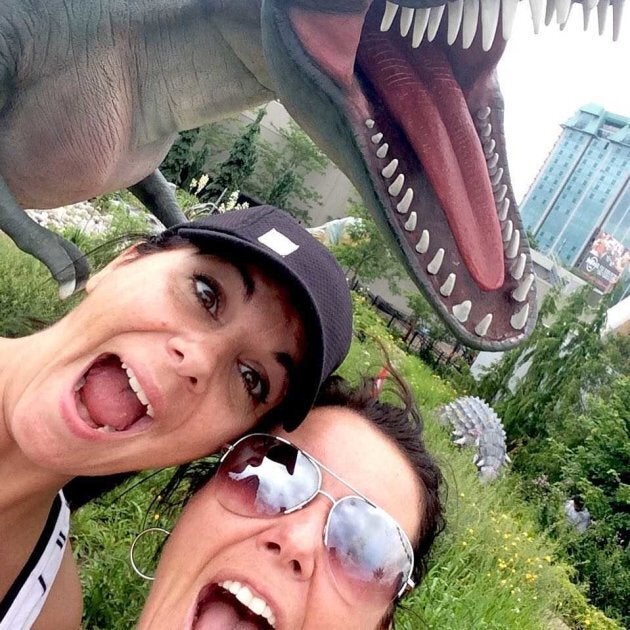 Killer views, dinosaur golf and zombies
Take one part Vegas and two parts good ol' fashioned fun and you've got Clifton Hill. You can view the Falls from the Niagara Skywheel or play the most whimsical round of minigolf imaginable, surrounded by towering prehistoric creatures and an "active" volcano at Dinosaur Adventure Golf. If the "Walking Dead" is your jam, make like Rick Grimes and help save the world from zombies using your infrared sensor gun to shoot the living dead in the action-packed 6D ride, Zombie Attack.
This is just a small sampling of unforgettable year round experiences that await in Niagara Falls. For the young and young at heart, there truly is so much more to do here in addition to taking in the majestic natural wonder. The only problem will be finding the time to do it all! This is just the start of your Niagara Falls family adventure! Learn more here.