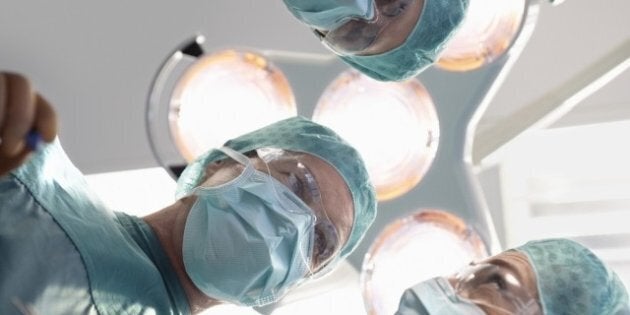 When I was a toddler and was limping instead of walking, my parents began to suspect something was wrong. I went to numerous specialists to try and figure out what it was. At age 5, after going to SickKids Hospital in Toronto, they finally found out what I had.
I was diagnosed with Melnick Fraser Syndrome, a rare genetic disorder with various symptoms. In my case, it was kidney failure. My kidneys weren't diseased but because they weren't able to flush out the toxins in my body, I was getting increasingly ill. I needed a transplant.
I was put onto a special diet and shortly after, dialysis. During this time, my Dad, Ed, was undergoing a series of tests to see if he could be a donor. He was a 5/5 match, but his arteries and kidney were too large for my tiny body. So I went onto the transplant waiting list. We were given a pager so we could be contacted as soon as an organ was available.
Just three months later, we received the call. And 24 hours later, I had my transplant. But the doctors weren't satisfied with the results; my body wasn't adjusting as quickly as expected. A few days later, I had a biopsy on the new kidney. After much discussion, it was decided it had to be removed. Then it was back onto dialysis -- and the waiting list again.
Six months later, we got another call. And another transplant. This one was a success. My body responded immediately. Initially, I had regular check-ups with my doctors, but the visits and medications became less frequent as the months and years went on as I was living a healthy, normal life -- rarely getting sick.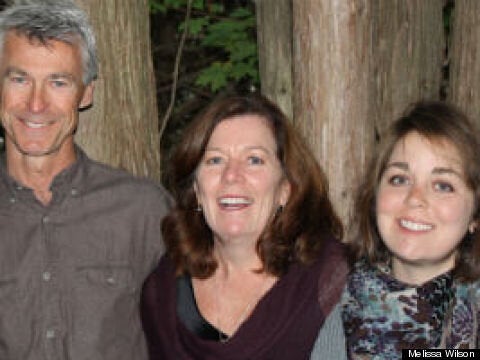 Melissa with her mom and dad.
But 16 years after that transplant, in the fall of 2011, I started to feel really ill and fatigued. My monthly bloodwork results revealed my kidney function level was off and wasn't changing. After a biopsy and an unsuccessful medication adjustment, I was told my kidney was failing and that I'd need another transplant. My Dad immediately began the process of becoming a donor again.
With kidney failure comes decreased appetite and food sensitivity. My appetite decreased drastically and I became increasingly inactive. I began to lose weight rapidly. It got to the point where my weight and health were so poor, I was put on hold for my transplant. I was put onto supplements and dialysis to help me regain my strength.
Right before my first session of dialysis however, I collapsed and fainted twice. By the time I came to, my Mom, Pam, was dialling 911. From the ambulance, I went to my dialysis session. Afterwards, I was admitted to emergency and found out I had developed double pneumonia, which had been the cause of me collapsing. After a week in the hospital, I was sent home and told I needed to gain weight. I took full advantage of this, and drank milkshakes almost every day and enjoyed french fries and butter tarts weekly.
Within a month, I was allowed to proceed with my transplant process. By this point, my Dad had gone through all of his tests and was officially my donor. I also had to go through a series of tests and appointments to ensure I was absolutely ready for my transplant.
In the fall, I got the call with my transplant date. I was excited yet it hardly registered as a reality. From the time I found out my kidney was failing to the time I was given the date, it had been almost 10 months.
Since my Dad needed his kidney "harvested", his surgery was before mine. Right before my transplant, during a heart ultrasound, they found a blood clot on my dialysis tube. If my Dad's kidney hadn't been already been out or I was receiving my kidney from another donor, I wouldn't have been able to proceed. It would have been too risky. Since the kidneys I was born with weren't diseased or damaged, they remained in my body.
Despite the clot, my recovery afterwards went seamlessly. I gradually started to walk around and reduced my pain medications. I was so happy that everything was going smoothly. My Dad was recovering well, having gone home after just 4 days in the hospital and I seemed to be close behind.
After two weeks, I was sent home. Minutes after leaving the hospital though, my doctor called me saying the cardiologists following my blood clot wanted me to immediately undergo a test to further investigate the size and magnitude of it. I waited 5 long days in the hospital before I got an appointment. After the procedure, it turned out that the clot was non-life threatening. I was finally going home, again. The clot was expected to disappear after 3 to 6 months with the help of blood thinners. Once I was home, I settled into my daily life. I gradually started going out and returning back to normal.
Currently, my clot is gone and I'm active, happy and healthy. I recently got a job and I'm finally starting to feel like my life is beginning. I know it sounds cliché, but I truly do feel like after the past year, I really can do anything.
And as for my Dad? Well it's hard for someone to imagine the love and selflessness one must have to even consider donating an organ. For my Dad, it was a no brainer. In his words, he didn't need two kidneys, but I know it was more than that. We have always been close and gotten along really well, but this transplant elevated our relationship to a new level.
Our bond is stronger having gone through this together. I feel indescribably lucky and fortunate. Every time I look at my scar, I'm reminded of the lengths a father will go for his child and the unlimited love one can have for another.
ALSO: Facebook organ donation stories: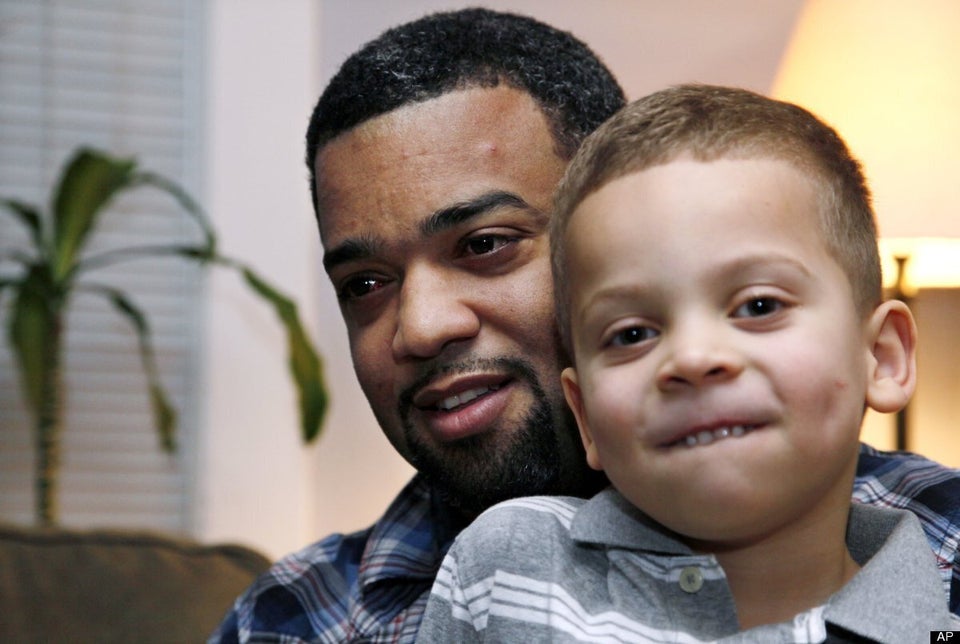 Facebook organ donations