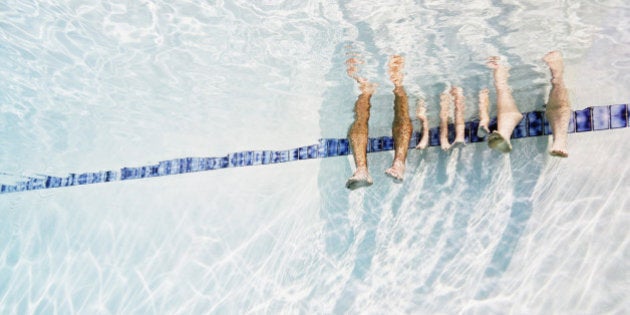 The thing about a vacation is that it's meant to be relaxing and fun. But that's not the reality for many of us when it comes to coordinating a family trip (ahem, March break??). Sure, a safari can sound like a romantic idea, as does my recent obsession: a family journey to Jaipur. But guess what? Travelling with little ones is exhausting. Yes, it's rewarding and definitely educational, but it can be a grind.
Fortunately, there are easier ways to provide a positive family experience.
We recently had the pleasure of enjoying a proper vacation. Well, technically speaking, it was a staycation. We didn't have to fight our way through an airport and weren't burdened down by excessive baggage. Instead we packed a few duffles, called an Uber and checked into our temporary home-slightly-away-from-home. What followed were three days of total relaxation and quality family time. Think: movies in bed, room service, swims/saunas, and sightseeing. If this sounds appealing to you, here are some great local options of hotels that really roll out the red carpet for you and your little ones.

Downtown: Looking for luxury? The Shangri-La offers ample zen with a signature Asian flair. The hotel has some of the most spacious guest rooms in the city (pro-tip: with the airfare you saved, splurge on a deluxe suite with separate living and sleeping quarters). Once settled in, the seasonal high tea, epic champagne wall (if you need something a little stronger), and delish dim sum in the lobby earns high praise.
The concierge will gladly recommend a kid-friendly city itinerary and housekeeping will stock your room with a bottle warmer or a potty (upon request).
Whenever hunger strikes, the 24-hour children's room-service menu is a savior. There's also an extensive selection of books, toys, and games that will make venturing outside of the room a struggle -- not to mention the over-sized bathtub. It's perfect for family bubble baths. For a larger splash, head on down to the stunning pool area. It features private poolside cabanas complete with top-choice movie options. Perfect for family chill-out time. If mom and dad are craving some alone time, you don't have to stray far for a romantic dinner. Bosk, located inside the hotel is an ideal option. Bonus: a babysitter can easily be arranged by the front-desk team.

One of the very first boutique hotel concepts to land in Toronto is Le Germain. It has remained a favourite of many a stylish traveller.
You might be surprised to know that this chic retreat is also well-prepared to welcome children. And welcome them in style. Special pillows, mini robes, warm cookies and milk are just a few of the special touches upon arrival. Cribs are available, as are cots for toddlers, plus baby monitors and change tables. It's central downtown location offers guests a true TO experience with so many museums, boutiques and attractions within an easy walk -- perfect for little feet. The hotel even offers a special Family Fun package to visit the nearby must-see Ripley's Aquarium.

Go West. For hipster family fun, venture to Queen West till you hit The Drake Hotel. Recently named by the Guardian as one of Canada's Most Stylish Boutique Hotels, it is a surprisingly family-friendly affair.
Who'd have thought that pack'n'plays would be so easily accessible at this bastion of cool? There's even appetizing kid's menus in the hotel's must-try restaurants. All you have to do is pack an overnight bag and show up on their (trendy) doorstep. Your kids will love the frequent live musical acts as well as the conversation-provoking contemporary art that lines the walls.
Sample all the great new restaurants and boutiques that line the Queen West West neighbourhood or don't leave the property. Thanks to the Drake's thoughtful programming, delicious dining options and a cocktail list that will make mom and dad weep, you won't have to venture far before wanting to return. All rooms have a comfortable queen bed and cots can be arranged upon request. Book the suite for extra space and a small den where your kids can snooze. Be sure to drop by the Drake General Store for fun and quirky gifts for the whole family.

Yorkville. The Four Seasons is a hallmark Toronto property that has set itself apart by continually reinventing the definition of luxury.
Over the years the acclaimed hotel group has pioneered many of the best hotel amenities and services we now know and expect from luxury hotel stays around the world. The Four Seasons was the first hotel chain to offer mini toiletries, twice daily turndown, 24-hour room service and free daily newspapers. Their family-friendly approach is legendary. They have been welcoming tiny travellers since their inception.
Today, the welcome wagon starts with a retro vending machine that gets rolled out for little guests (choice of sweets or knickknacks). Mini robes and slippers, cribs, cots, baby products and diaper genies are de rigeur, as well as a curated list of kid-friendly movies in case you fancy a rainy night in. Popcorn and cookies sent to the room are a thoughtful touch and certainly add to the indulgent experience. Talk to the well-connected concierge team for custom itinerary suggestions. They're always happy to share the best ideas for things to do and experience in the city as a family.
Sometimes it just takes a slight shift in perspective to gain maximum enjoyment from your own city.
By exploring Toronto from a different neighborhood than our own, and indulging in room service, special meals out, and different parts and parks within the city, we returned from our weekend-long getaway feeling more rested and rejuvenated than we did during weeklong vacations elsewhere that required more packing and much more planning. Instead we explored our city like tourists and took pleasure in seeing some of the sights we otherwise rush by in the daily grind.
We want 2015 to become the year we really get to know all the hidden corners of Toronto and a staycation is the ultimate start.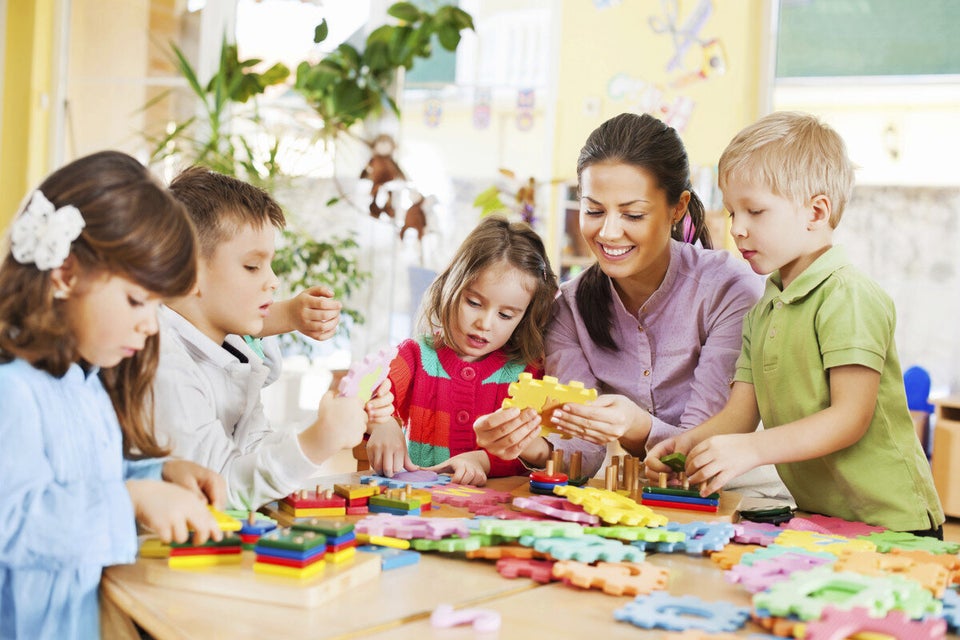 Feel The Love Tonight: How To Have A Date Night During Your Family Vacation