Let's get one thing straight: there's no such thing as easy travel when you've got kids — but there are things you can do as a parent to make travelling as a family slightly easier.
Below we've round up 20 of our favourite family travel hacks that will keep parents sane and kids entertained.
Fill an old water bottle with grains of rice and tiny trinkets. They'll be so busy looking for all the items they'll forget to ask if you're there yet.
Keep Supplies Within Arm's Reach
Attach a shoe caddy behind the driver's seat so kids can reach their own toys, books and blankets.
Make Your Own Colouring Set
Repurpose an old DVD case by turning it into a colouring kit. Place pencil crayons or markers on one side and fill the other side with blank pages.
Stay Organized With Zip Seal Bags
Putting kids' clothes in labelled zip lock bags makes packing so much easier, especially if you are travelling with more than one child.
Combine old applesauce containers and mason jars to make snacks like dips and chips more portable.
Use Muffin Liners To Keep Cupholders Clean
Clean Up With Lint Rollers
Try as you might, you won't be able to keep the car free of crumbs. Fortunately all you need is a lint roller to clean it all up.
Use Old Cereal Canisters As Garbage Bins
Prevent garbage spills and funky smells by using a cereal canister with a lid as your garbage bag. And don't forget to toss the trash at every pit stop.
This lunch box hack is helpful on the road too. Wet and freeze a sponge and place it in a ziplock bag. It will act as an ice pack, without the frosty mess.
Attach mirrors to the head rests on back seats for a better look at what kids in rear-facing car seats are getting up to.
Catch Drips With A Coffee Lid
Letting the kids eat sticky treats in the backseat isn't the best idea, but using a coffee lid as a drip catcher is a great one.
Can't stop the kids from fighting with each other? This dad has the right idea. *If you're going to try this we'd recommend something a little more secure (and maybe even softer) since the cardboard could fall out of place when the brakes are hit.
Use Carry-Alls As Food Trays
You might be used to reaching into takeout bags for your fries, but chances are your kids aren't. Set them up with their own caddy to make eating on-the-go easier.
Keep the kids distracted (and educated) with this fun magnetic spelling game.
Use A Re-usable Wine Bag As A Sippy Cup Caddy
Too many cups and not enough hands? Try this hack and keep juice cups and water bottles upright at all times.
Store Snacks In Old Wipes Containers
Small snack bags and cups are oddly shaped and take up too much space. Put all of your child's snacks in one container for a portable snack pack.
Use A Plastic Shopping Bag As A Makeshift Bib
Forgot a bib? Use a plastic shopping bag then turn it inside out and use it as a garbage bag later on the trip.
Use A Scarf To Keep Their Heads Upright
Help keep their heads from bobbing around during a flight or long drive and use a soft scarf to hold their heads back.
If games can't keep them from misbehaving, maybe this trick will help. Place a clothes pin on the visor for each child in the car. For every pin still up when you reach a rest stop, that child gets a prize.
Accidents are bound to happen, so keep a first aid kit in the car at all times. This one even includes "monster spray" to banish hotel monsters that keep kids awake.
What are your go-to tips for travelling with kids? Let us know in the comments below.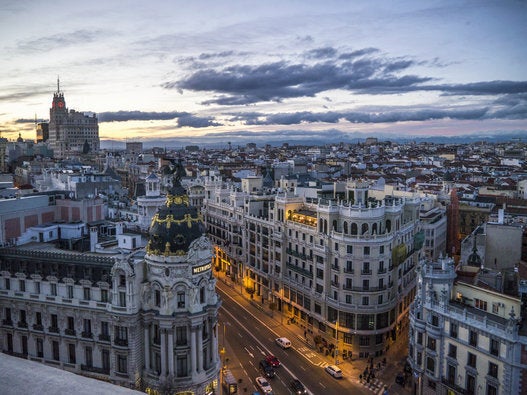 Best Travel Destinations For Canadians