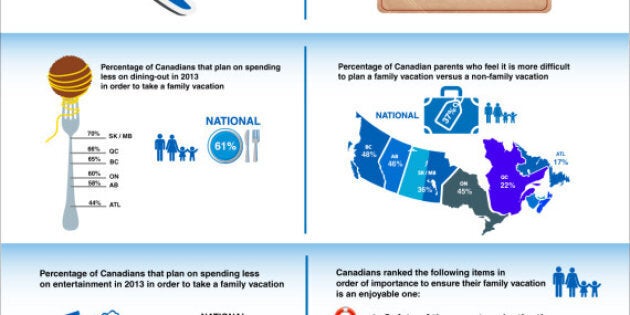 If vacations were cars, then mothers would mostly likely be the ones behind the wheel. But parents — and in particular, moms — may have to get used to kids as back-seat drivers. According to Corus Entertainment's "Understanding Mom Research" survey, 92 per cent of moms said they care about how their child feels when it comes to family vacation decisions, and industry experts back that up.
"We know that moms are the decision makers but kids are the influencers," says Jacqueline Grossman, director of retail marketing at Thomas Cook Travel, adding that while father's play an equal and important role in vacations, it's typically moms who take on the responsibility of planning. "We know that the mother is the one that's going to do the research, the one's that's going to do due diligence to make sure all of the family's needs are met," Grossman told Huffington Post Canada Travel.
The focus on kids when it comes to vacations is a sentiment echoed by a nationwide survey conducted by Harris-Decima. Asking 1,009 Canadians about their holiday habits, the survey found that on average, 59 per cent of Canadian parents now take their children into consideration when planning a family vacation. The 2013 numbers suggest a shift in how family vacations are planned.
Family-Friendly Resort Indicators. Slideshow text follows below for mobile readers.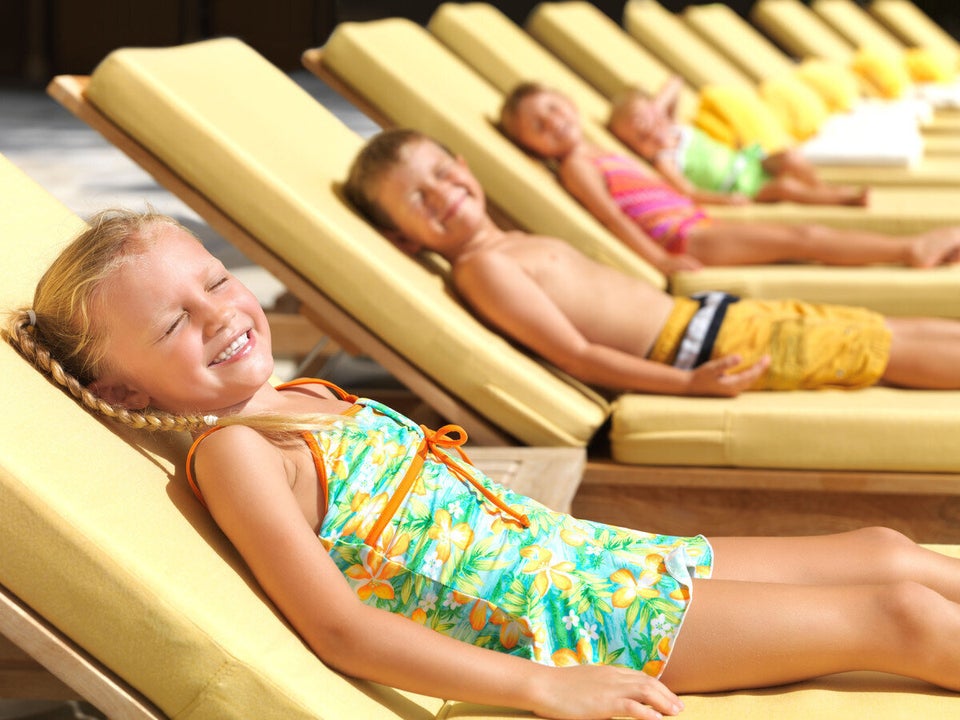 Family-Friendly Resort Indicators
"We know now that most important decisions — like planning a family vacation or buying a car — are a lot more democratic and there's a lot more participation of children and we want to make sure that our kids are having a good time because if our kids are having a good time then we are as well," said Grossman.
The Harris-Decima survey also suggests that planning a family vacation has become a tougher task, with nearly half of Canadians in Ontario, British Columbia and Alberta saying it's more difficult to nail down the logistics of a vacation. Quebec, on the other hand, was the province that had the easiest time planning family vacations.
The family-first approach to vacations comes after a time where money triumphed over taking a break with the spouse and kids. A separate survey conducted by Bank of Montreal back in June of 2012 pegged affordability as Canadians' top influencer for vacation plans. But as the Harris-Decima survey suggests, things are different for 2013: 61 per cent of Canadians plan to cut back on eating out, while 57 per cent plan on trimming entertainment expenses like a night out at the movies in order to make that dream vacation come true.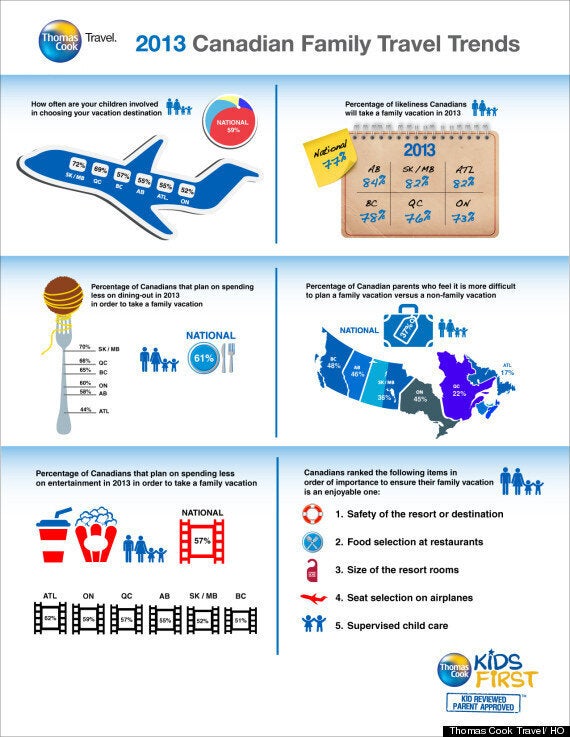 "As parents when we travel on family vacations, we want to have a good time but kids get bored easily. Supervised kids programs let kids enjoy themselves without a parent supervising. So we as parents feel that they're safe, but gives us a chance to have our own vacation and spend time with our spouse" -- Jacqueline Grossman.
Nearby Medical Assistance
On average, kids tend to hurt themselves more than adults. Often, it's something that can be fixed with a Band-Aid and topical antibiotic, but when it's something bigger than a scrape or a cut, having medical assistance nearby can make all the difference.
A mini fridge may seem like an odd benchmark for how kid-friendly a resort can be, but it's an appliance that goes a long way. As Grossman puts it, kids get thirsty and having chilled juice or milk can prove invaluable.
Grossman suggests staying in a room that can hold at least five people. Kids will enjoy the space to move around (read: bounce between beds) and parents will need the breathing room.
Depending on the size of your family, resorts that allow kids to eat and stay free can end up saving families thousands in expenses.