You might have seen the breakup coming, but you probably weren't expecting it to happen via text.
In the video above, singletons in New York City read aloud the last texts they received from their former flames. From the awkward late night text looking for a hookup to the gloating text where one ex boasts about his new income, the short video shows the brutal and baffling ways former lovers leave things.
But if these texts make you want to send a nasty response back to your not-so-significant other, stop right there. Negative thoughts can be damaging to your self-esteem and don't make much of a difference to your ex. So step away from the phone and try some coping techniques instead, like making new friends (especially those without benefits).
Watch the video above and tell us, do you still have texts from your ex?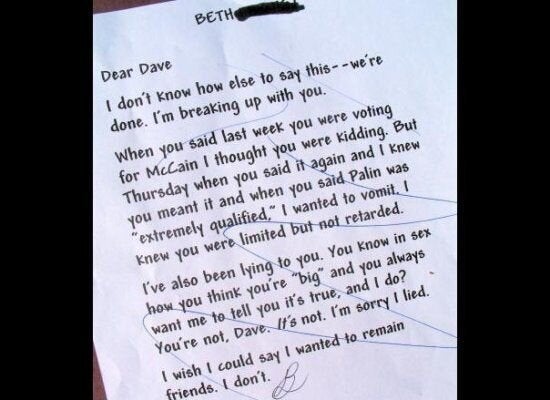 The Most Absurd Breakup Letters Of All-Time